Australia's leading railway peak body and Parramatta City Council have warmly welcomed New South Wales Premier Mike Baird's unveiling of the light rail route that's set to strengthen the area's public transport connection with surrounding suburbs, service centres and cultural hubs.
After much media hype in the lead up to Mr Baird's announcement on 8th December 2015, the government announced that the Parramatta Light Rail project would connect Parramatta's growing CBD to the key hubs of Sydney Olympic Park, Westmead Hospital, Western Sydney University and Strathfield.
It's a major development in helping to increase Parramatta's public transport options in a Western Sydney area where commuters have regularly had to make to with travelling to these locations via train, bus or private car.
Now the Premier, Minister for Transport and Infrastructure Andrew Constance and Minister for Planning Rob Stokes have revealed that the state government will contribute $1 billion to the 22 kilometre corridor.
According to the state government, it will reserve more funding from a Special Infrastructure Contribution, as well as explore funding options from federal and local governments.
In the weeks following the recent AusRAIL PLUS 2015 conference in Melbourne, and in the lead up to the Light Rail 2016 conference in the same city known for its iconic tram network, news of more light rail couldn't come at a better time.
And the Australasian Railway Association (ARA) has said that it's "pleased" with the announcement of the Parramatta Light Rail route, "the project will work to revitalise Western Sydney".
ARA President Danny Broad said the proposed 22 km corridor for the Western Sydney light rail line is exactly what the region needs to stimulate economic growth and create jobs.
Mr Broad said sports enthusiasts from the region are set to benefit from the improved access to Sydney Olympic Park.
The light rail line will breathe life into the Western Sydney area, attracting home owners and business owners alike, he said.
"What's more, it's pleasing to see the government considering the use of value capture and voluntary developer levies as a finance model to fund the construction of the light rail project," Mr Broad said.
"According to WestLine's Partnership report, this innovative funding method has the potential to raise up to $2.9 billion to support the project. The dollars raised can then be channelled into additional rail lines and infrastructure to support the expected growth for the area," he said.
Parramatta Lord Mayor Paul Garrard said building the two routes as the first stage made financial sense and would provide the best chance of success for an expanded network.
"These routes will be the first step in a wider Western Sydney Light Rail Network that will completely revolutionise public transport and transform not only Parramatta, but western and north-western Sydney," Mr Garrard said.
He said he is pleased that Premier Baird has left open the prospect of extending the network to other growth centres which could potentially include Epping, which was part of Council's preferred route option.
"Residents, workers, students and visitors will all benefit from an integrated Light Rail Network that connects economic, education, health, residential and sporting hubs, allowing faster and more efficient travel," Mr Gerrard said.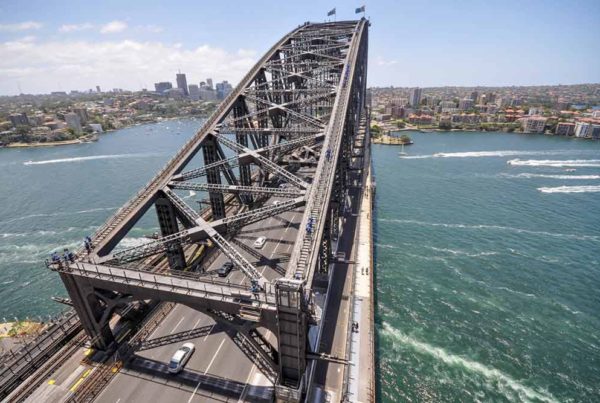 Local government sector to discuss future solutions.