The process of removing domestic household waste in Australia has remained largely unchanged for decades.
We're all familiar with the process. You roll your bin to the kerb; a truck comes along to collect your rubbish early in the morning and it's out of sight, out of mind. Unless the contents of your bin were never collected because of blocked access to your street. Or, your bin may have been stolen. Maybe you put the wrong bin out? These are all regular occurrences in a day of local government waste operations, a core service provided by every council.
But what if there was more? What if we strive for better? What would that even look like?
Canterbury-Bankstown Council is currently working on a $2.1 million 'Closing the Loop on Waste' project that seeks to answer these questions and more. The project is an innovative Australian first, but the real stars of the show are the game-changing women pioneering a sustainable, data-driven and technology-enabled future that deserves a place in the history books when we talk about the war on waste.
With gender parity at the forefront of public debate you might look at the numbers and think that statistically, the odds of women pioneering the future of technology-enabled waste is unlikely.
The percentage of women in technology in Australia is a staggering 28 per cent. A number which is on the apparent decline with Australian universities producing one female to every five male IT Graduates.
Similarly, only 23.8 per cent of women accounted for female employees in the Australian Waste Services Industry in 2018. A figure which has seen a devastatingly small 6.2 per cent growth in 20 years.
The City of Canterbury Bankstown is proud to be at the forefront of innovation in delivering this project but even prouder to be spearheading gender equality in traditionally male-dominated fields across the local government sector.
Make no mistake, every single person working to deliver this ambitious project deserves and shares credit, but to celebrate International Women's Day, we're highlighting 4 game-changing women working on the frontlines of this project, making history and designing a better future for the citizens they serve.
Barbara Iordanidis, Project Lead
With oversight of the whole Closing the Loop on Waste project and all its subsequent specialised streams, Barbara is the glue that brings our army of talented women (and wonderful men) together to progress the project, its goals and the outcomes it seeks to deliver.
With a background in audit and performance reporting, Barbara had limited exposure to the Waste and Technology industries prior to taking on the challenge of managing this $2.1M project. Don't underestimate her though, she's well and truly an expert in the space now, a testament to her dedication and passion for the cause.
Perhaps the most compelling evidence to her tenacity and resilience is the progress and synchronicity of the project to date. Leading a complex transformation project in male-dominated fields, Barbara has asserted her value in never being afraid to ask the difficult questions. She advocates for collaborative progress while keeping everyone on track with a solid understanding of their purpose – to deliver a better outcome for citizens.
Her colleagues describe her as a kind and caring leader who takes major hurdles in her stride and always grounds the project team with a sense of purpose.
"I feel so honoured to have the opportunity to work with such incredibly talented and passionate people. Taking on a Waste project is no easy feat, but anything is possible when in the company of giants and we're making a real difference with this project." – Barbara Iordanidis
Melissa Ratkun, Technology Lead
By day, Melissa manages the Information Services operation and output for the largest Council in NSW (fourth-largest in Australia by population).
Don't be fooled by her oversimplified title, Information Services is responsible for so much more than just the name suggests. Melissa is responsible for all of council's core technology infrastructure and support, business systems, investigating potential technical solutions for business needs and storing, managing and safeguarding all the information our council holds – of which there is a lot.
In addition to her regular work, Melissa has led a dedicated project team to investigate how technology can enable a better waste service for the community of Canterbury Bankstown and how these solutions can be scaled across borders.
Her project colleagues sing her praises saying she seeks to understand issues and remains focused on improving and future-proofing our current systems.
"Being at the forefront of technology on this innovative project is exciting. It's also a little nerve-wracking knowing more than 500 council's across Australia and even some internationally are looking to us to crack the code on using technology to not just close the loop with our customers but enable a better waste service." – Melissa Ratkun
Debra Duan, Customer Experience and Data Coordinator
With a demonstrated commitment to the community she serves, Debra was previously in our Library team, a role which gave her an insatiable thirst for knowledge. Some may say her earlier work in libraries set her on a path of what many say is her calling: data analytics.
As an integral part of the Customer Experience team, Debra spends her time analysing large volumes of data and visualising what that data tells us about the way we provide services to our customers.
The Closing the Loop on Waste project was initiated because of needs identified by the Customer Experience team. Acknowledging that more than 30 per cent of our incoming customer phone calls were about waste, Debra worked closely with her colleagues from different service units to develop real-time analytics, providing greater oversight and data integrity for the waste operation. This adoption of data within her team promises to deliver greater autonomy to our frontline staff in providing the level of service our city holds itself accountable for.
Debra's work speaks volumes. So much so that her colleagues describe her as an honest broker of knowledge which gives teammates the comfort of knowing they're making data-driven decisions subjected to the highest quality of rigour and assurance.
"The potential for data to fundamentally change the lives of our residents and community for the better is profound. I'm so happy to have the opportunity to pave the way forward surrounded by such talented and knowledgeable women" – Debra Duan
Daniela Santucci, Sustainability Lead
By day she's a passionate advocate for the environment driving Council's efforts in sustainability, resource recovery, and waste strategy. In her role as Manager for Sustainable Future, it's Daniela's job to make sure our city is planning and preparing for a clean and green future. With her at the helm, we're giving our city the best shot.
Her colleagues have described her as highly committed to the organisation and its community, driving tangible outcomes and benefits for the future.
After facilitating the delivery and roll-out of the award-winning Recycle Right program (now replicated and scaled across several Australian Councils) Daniela has fearlessly advocated for sustainable outcomes using technology and data within the Closing the Loop on Waste project. She is currently investigating the use of artificial intelligence, machine learning and other emerging technologies to provide greater oversight over our community's waste habits, intending to deliver better education and outreach efforts. If scaled correctly, these learnings hold the promise of delivering benefits and an impact that will outlive us all.
"The Closing the Loop project aims to elevate our 2013 Recycle Right program to an unprecedented level. With that project, we revolutionised the way councils across Australia, and the waste industry, informed communities about their recycling behaviours. This project today embraces 21st century technology to deliver cutting-edge solutions at every step of the collection service for current and future generations to come. It is a renewed catalyst to continue leading the way through unexplored areas, while keeping customers at the heart of everything we do." – Daniela Santucci
As a strong advocate for using technology and data to solve complex urban challenges, the City of Canterbury Bankstown's Mayor Khal Asfour said:
"With International Women's Day fast-approaching, I can't think of a better public-sector example than our Closing the Loop on Waste program, to ring true to this year's theme: #EachForEqual, an equal world is an enabled world. We're using technology, data and connectivity to enable our community and help contribute our insights and learnings across Australia about the war on waste. We're also driving gender equality with talented women like Barbara, Melissa, Debra, and Daniela paving the way forward, forging a place for CBCity in the history books."
The closing the loop on waste project is a $2.1 million project, supported in part by the federal government's Smart Cities and Suburbs Program. The project is trialing and testing the use of innovative technology including but not limited to GPS, GNSS, RFID, artificial intelligence, camera systems, machine learning, light detection and ranging sensors, real-time data analytics, automated responses and more. This project seeks to solve several existing challenges for domestic household waste and share insights across the Australian public sector industry.
If you would like more information about the program, please contact smartcity@cbcity.nsw.gov.au.
Petrhyce Donovan is the Manager for Innovation & Smart Cities for the City of Canterbury Bankstown and oversees the program which Closing the Loop on Waste sits in.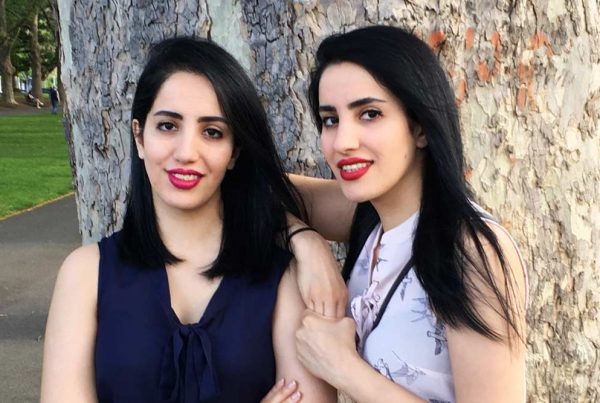 How should Australia fix the cybersecurity talent shortage of the next generation? Find out here!