Amid all the chaos we've come to expect in the near-apocalypse of 2020 AD, it's nice to know that the corporate guardians of cybersecurity still have our backs and are keeping things running on time.
And it's perhaps important now more than ever before since the Covid-19 pandemic provoked the great worldwide lockdown of 2020, forcing many people to get creative in the way they conduct business.
In layman's terms, that mostly means working from home, if they're lucky.
But there's more to it than feeling chill while lounging with your laptop on Skype/Zoom in your pyjamas and a glass of plonk, completely guilt-free mind you! It also means that individuals, governments and businesses are being forced to practice greater awareness and vigilance in relation to their cybersecurity strategies.
If you're a relatively new remote worker as a result of the lockdown, you need to take triple care of those sensitive documents as if they were your personal gallery of family and pets. And companies need to provide them with the tools they need to cover their cyber vulnerabilities.
Cybersecurity companies like Kaspersky have taken great efforts to adapt to an evolving world of tech marvels that rely so heavily on the so-called Internet of Things (IoT), where essentially anything from your web-enabled kitchen appliance to your outside power box or even your car are all chatting to the grid. Not to mention utilities services that are now so integrated with IoT, their level of burden is unenviable.
A big part of this long-running adaptation has been the company's Global Transparency Initiative (GTI), which the company launched in October 2017 following a flurry of suspicion from US government officials that Kaspersky was susceptible to Russian government or oligarchical influence, effectively blocking it as a vendor to federal government clients.
Not one to back down, the company's founder and CEO Eugene Kaspersky has been busy in sprouting new Global Transparency Centers, as well as beginning the process in November 2018 of migrating sensitive assets from data centres in Russia to a brand-new base of operations in Zürich, Switzerland.
And on 18th November, 2020, Kaspersky announced that this process is now complete.
The announcement, made via funky new virtual conference tech that totally screams 2020, was introduced by Mr Kaspersky himself, saying that the company has not only reconfirmed its commitment to being a trusted partner, but anticipated expectations from the market and regulators.
"In the three years since the announcement we have seen the major transformation of approaches and regulations in data security. We see that investment in trust and transparency is gradually becoming an industry standard, and I am proud of our company for being among the transparency pioneers and trailblazers," Mr Kaspersky said.
Enjoying this article? Sign up for more! eNews Signup
The announcement has deeper significance for the company and its clientele alike, where Kaspersky is eager to transcend the confines of its initial geographic limitations and distance itself from its reputational disputes that has unfairly, as some might argue, lumped it in with the likes of Huawei in terms of trust issues.
The GTI has been Kaspersky's ambitious pledge to clients, and its potential clientele, that it's investing heavily in being at the forefront of corporate transparency, and expecting clients to find the practice of monitoring internal operations as a highly appetising market proposition.
And if you were wondering how companies like Kaspersky were manoeuvring the pandemic/lockdown, these keen gurus had just the answer in mind to overcome this very different kind of bug.
A Kaspersky spokesperson told GovNews that the pandemic made the company adapt its Global Transparency Initiative to a "new reality" where physical movements are limited or restricted.
This situation resulted in the launch of a remote access to the blue-piste option at its Transparency Centers, as well as the development of the Cyber Capacity Building Program, a dedicated training on product security evaluations to be held both online and offline.
Singling out Australia and New Zealand clients, it's especially important given that a Transparency Center has yet to be founded in the ANZ region. Geographically, Australia's nearest one is in Cyberjaya, Malaysia.
"ANZ customers and partners can access the blue piste option where Kaspersky's security experts will answer any questions regarding the company's data processing practices and the functioning of its solutions, together with a live demonstration of a source code review," the spokesperson said.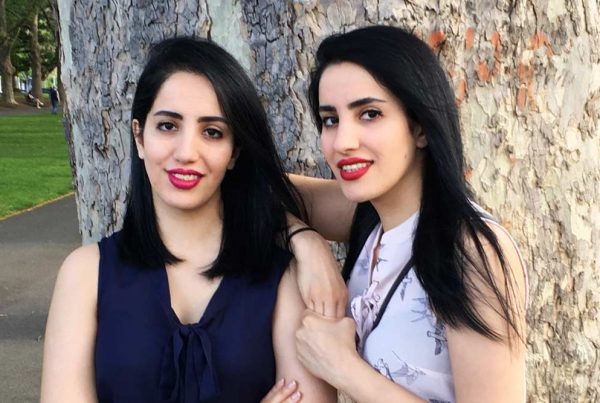 How should Australia fix the cybersecurity talent shortage of the next generation? Find out here!