The New South Wales government and the City of Parramatta have initiated a campaign to encourage community feedback to the Parramatta Light Rail Environmental Impact Statement (EIS).
The EIS has been released for community and stakeholder feedback, which the council reckons is a "great opportunity" for the whole community to have input into the project, "which is set to transform Sydney's Central City and Greater Parramatta region".
As Parramatta will be joining the ranks of the Sydney CBD, Newcastle, Canberra, Melbourne, Perth and Adelaide in the development of a light rail transport system, the EIS is an important step in the project's early development.
The EIS process will examine key issues including: design options; required acquisition of properties; changes to traffic and existing transport; impact on the environment, open space and heritage; and mitigating the effects of construction works on local businesses.
Minister for Transport and Infrastructure, Andrew Constance said the Parramatta Light Rail will transform Sydney's second CBD, with reliable and modern public transport offering 16 stops that will link major health, education and entertainment precincts in the region.
"We are getting on with the job of delivering this important infrastructure project and I encourage the community to get involved and help shape this exciting project for Western Sydney," Mr Constance said.
"Parramatta Light Rail will revolutionise the way people move around the region, and create more local jobs and improve the access to major health and sporting destinations."
The Parramatta Light Rail highlights include:
Services approximately every 7.5 minutes between 7am and 7pm and every 15 minutes outside the all-day peak
16 fully accessible stops linking major health, education, cultural and entertainment hubs across the region
Creation of two light rail pedestrian zones within the Parramatta CBD
A cycling and pedestrian link from Parramatta to Carlingford providing a complete off road connection
Access to light rail for an estimated 130,000 people within walking distance of the stops, increasing to 180,000 by 2041 – more than half the area's total population.
Cutting congestion on Parramatta Road by removing the train level crossing
"We have seen on other large-scale infrastructure projects such as Sydney Metro Northwest that positive improvements can be made as a result of submissions to the EIS process, so your feedback can really make a difference."
The NSW Government has also applied for Parramatta Light Rail to be considered as Critical State Significant Infrastructure. This will be assessed at the same time as the EIS.
Construction on Stage 1 is expected to start in 2018, with light rail to begin operating in 2023.
Planning work for Stage 2 of the project is being developed in collaboration with Sydney Metro West and is expected to be completed by the end of 2017.
The community can find out more about Parramatta Light Rail and have its say on the project from today with the Environmental Impact Statement (EIS) on display until 23 October 2017.
City of Parramatta Administrator Amanda Chadwick said council has had a long-standing vision for a light rail network servicing "our region" and "we are excited that the project has now reached this important milestone."
"We will be reviewing the EIS in great detail and have established a Business and Community Advisory Committee, so we can advocate and work together on ways to minimise the project's impacts for local residents and businesses.
"This will allow us to achieve the best outcomes for our community, particularly during the expected disruptions that will occur during the all-important construction phase of the project.
"It's crucial that all of our community stakeholders use the EIS process as an opportunity to have their voice heard, so we can deliver on our vision of creating a sustainable, world class light rail network which fits seamlessly into our City streetscapes and communities.
"Council will be making a submission and we're encouraging other interested parties to do the same," Ms Chadwick said.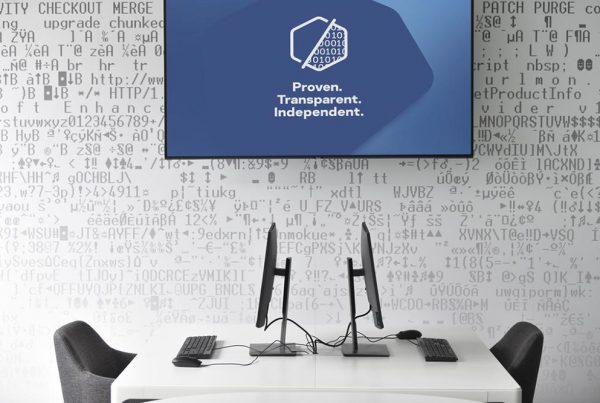 The great migration, capping off 2020 with a crossborder bang for cybersecurity.