Federal Shadow Minister for Transport and Infrastructure Anthony Albanese has firmly warned that Australia needs to "get cracking" on building a High Speed Rail corridor before the window of opportunity is "slammed shut" by urban sprawl.
Mr Albanese, who was the Minister for Infrastructure and Transport under the previous Labor government, gave an impassioned call for the rail sector to make a "meaningful contribution" to overcoming Australia's economic challenges such as the end of the mining boom, drought and worsening traffic congestion.
He spoke to key rail industry personnel at the annual AusRAIL Plus 2015 conference in Melbourne on 26th November and addressed a key point that's been weighing on the shoulders of everyone with a stake in transport – that "rail is underutilised in this country".
Certainly, it's a political point by Mr Albanese, who is among a great many who feel that the Coalition government led by former Prime Minister Tony Abbott neglected the progress of rail infrastructure in favour of roads.
Mr Albanese slammed Mr Abbott for his refusal to "invest in urban rail or any other form of public transport, claiming it was not a Commonwealth responsibility".
"After taking office, the [Coalition] government cancelled every public transport project that was not under construction," Mr Albanese said.
Among these ambitious projects in the lead up to the 2013 federal election was the creation of a High Speed Rail Authority that would oversee the creation and acquisition of a 1,748km corridor along Australia's eastern states.
The Rudd government estimated that the High Speed Rail project would eventually cost $117 billion, which at the time it felt that money would be better spent on advanced urban transport than the Mr Abbott's proposed Paid Parental Leave scheme.
But the big obstacle in the way of a High Speed Rail corridor is the significant growth in urban development that could pose a potential threat to any new project that seeks to acquire and quarantine the land that would be required.
Mr Albanese said in 2013 an expert panel including former Deputy Prime Minister Tim Fischer, the Business Council of Australia's chief executive, Jennifer Westacott, and then Australasian Railway Association Chief Executive Bryan Nye, recommended the creation of a planning authority to take the project forward.
"The panel proposed that the authority include representatives of industry and affected jurisdictions and should advance detailed planning and begin to acquire the corridor before it is built out by urban sprawl," Mr Albanese said.
He said no-one is saying it is possible to build the entire High Speed Rail line tomorrow.
"But we need to get cracking before our window of opportunity is slammed shut by urban sprawl," he said.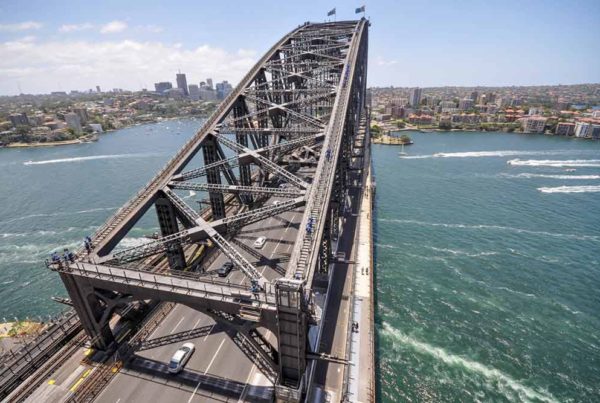 Local government sector to discuss future solutions.