It's finally happening – the highly anticipated Hollywood epic Godzilla vs. Kong has begun shooting in Queensland.
The state government made the announcement last week that the next installment in the so-called "Monsterverse" has rolled the cameras at Village Roadshow Studios and on-location on the Gold Coast for a planned 26 week shoot including pre- and principal production.
As a follow-up to Godzilla (2014), Kong: Skull Island (2017) and the upcoming Godzilla: King of the Monsters, plot details on the 2020 mash-up are presently unclear, but you can safely bet that there'll be a fangasmic CGI brawl or two.
The Queensland government's enthusiasm for the local shoot mainly relates to the amount of money the production may potentially inject into the state economy, citing the megahit Aquaman from DC and Warner Bros. as having added $144 million.
And the government feels that the $1.02 billion worldwide box office revenue of Aquaman will have a legacy for the Sunshine State by generating interest among foreign viewers to visit locations featured in the film including Currumbin Beach, North Stradbroke Island and The Spit at the Gold Coast.
Obviously, the state government is hoping for a similar effect on the local tourism industry from awed audiences after Godzilla vs. Kong hits cinemas in May 2020.
Acting Premier Cameron Dick said it was another exciting milestone for the state's screen industry.
"The direct spend and jobs created in Queensland by Godzilla vs. Kong will be similar in size to the Dora the Explorer production," Mr Dick said.
He said there will also be training opportunities in areas where Screen Queensland has identified a skills shortage in order to train local people with international experts in their fields.
"This is all possible because of the Palaszczuk Government's Production Attraction Strategy and commitment to backing the screen industry which creates jobs, boosts the economy and tourism and builds Queensland's reputation as the home of film."
Mr Dick said the Premier met with Legendary Pictures executives in Los Angeles in June 2018 to negotiate for Godzilla vs. Kong to come to Queensland.
"This meeting provided an opportunity to build on the strong and productive relationship the Palaszczuk Government has fostered with Legendary Entertainment and follows on from Kong: Skull Island and Pacific Rim: Uprising also shooting in Queensland," Mr Dick said.
"We will continue to promote Queensland as a destination of choice for production, post-production and innovative collaborations that extend audience experiences in ways of exhibitions and cultural tourism."
"The Palaszczuk Government remains steadfast in creating a permanent screen industry for Queensland and securing thousands of jobs for our locals and spin offs into tourism, trade, hospitality and other sectors of the local economy as well as positioning our state as a creative, dynamic, innovative and growing economy," Mr Dick said.
Enjoying this article? Sign up for more! eNews Signup
Some monstrous history retold
Additionally (this might sound like some useless information, but fans will gobble it up), but it's interesting to note that Godzilla vs. Kong's Australian shoot is a long time coming for this historied franchise.
Back in 1998, when Tristar Pictures released its own Godzilla remake directed by Roland Emmerich, its producer Dean Devlin was quizzed by Channel 10 entertainment reporter Angela Bishop on whether they were interested in producing a sequel in Australia.
In the interview, Mr Devlin humoured her by expressing enthusiasm for a potential shoot in Australia, remarking on its then-underutilised locations. But since the film was a financial and critical disappointment, no theatrical sequel was ever produced. However, it was followed by a short-lived animated TV series, aptly titled Godzilla: The Series.
Since then, Japanese studio Toho, which has produced the original Godzilla films since 1954, resumed production on its own line of Godzilla films from 1999 to 2004 in what is now known as the "Millennium Series", with the film Godzilla: Final Wars featuring a cameo by the 1998 Godzilla embarrassingly defeated by the larger and more powerful Japanese Godzilla by being thrown into the Sydney Opera House.
Once Godzilla vs. Kong smashes through cinemas, Toho has announced that it will once again resume its own series of kaiju flicks, in what seems to have nothing to do with the popular 2016 one-off Shin Godzilla.
Where's Kong headed? After the Legendary series wraps up, the giant ape's future is unclear, but no doubt he'll continue sparring with rival monsters and climbing skyscrapers – just next time, we hope he reaches the ground more safely!
AUTHOR'S NOTE 26-11-19: When we first published this article, the known release date of Godzilla vs Kong was May 2020, then it was subsequently moved forward to March 2020, but as of today, Warner Bros. and Legendary Pictures have announced that the film will ultimately be pushed back to November 2020.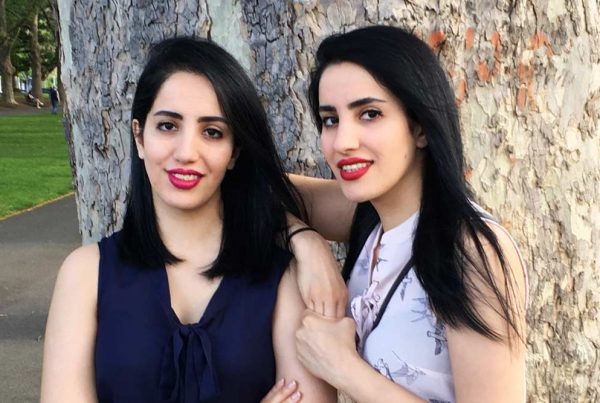 How should Australia fix the cybersecurity talent shortage of the next generation? Find out here!