Joining GovNews in this edition of 5 Minutes With… is Rodd Staples, who leads the team which is delivering Sydney Metro – Australia's biggest public transport project, with 31 stations and 66km of new metro rail.
Stage 1 of Sydney Metro is the $8.3 billion Sydney Metro Northwest from Rouse Hill to Chatswood which opens in 2019. Stage 2, Sydney Metro City & Southwest, extends the network beyond under Sydney Harbour and through the CBD to Sydney's south west. It is expected to open in 2024 and will deliver new CBD stations and relieve congestion across the broader rail network.
An engineer growing up in Sydney's south, Rodd has worked in the fields of transport and infrastructure planning for nearly two decades – across Australia and in both the public and private sectors.
His qualifications in engineering and finance provide the strong foundations required to deliver a program of works on this scale.
Following a recent BBP Con-X event in Chatswood in November 2016, we caught up with Mr Staples for a chat about his experience on the project and what advice he offers to others attempting infrastructure projects, large or small!
Q: Your grandfather helped build the Sydney Harbour Bridge, and now you're responsible for one of the largest transport and infrastructure projects in Sydney's history, do you feel that it's come full circle?
Yes, Sydney Metro is the biggest public transport project in the country. I'm really proud to be part of it. I'd like to think that my grandfather would be really proud that I'm doing the next generation of what he did. I know that he was very proud of the contribution that he made to Sydney. And for him to have a grandson that's doing the same thing, it's really exciting.
Q: When it comes to day-to-day operations in the Sydney Metro project, what are the biggest challenges you face in your role?
To make the most of what we're doing. What I mean by that is that we have responsibility to be investing a substantial amount of taxpayer money, and we want to make sure at the end of that, we've got a really good public transport outcome, and not to rest on our laurels with that. We're very confident that we'll be a good transport service, but to continue to push ourselves over a number of years to make sure we're as good as we possibly can be.
Q: When initiating a major infrastructure project like Sydney Metro, people tend to get nervous about potential disruption to their everyday business. How have you overcome the challenges in reassuring people that disruption would be minimal?
I'd say there's three things that we try to do very well:
1. Listen to what people's concerns are, and understand those.
2. I challenge my own team to keep an open mind and continue to find solutions where we can. Maybe avoid a disruption altogether or at least minimise it.
3. We need to be very honest with people when there is going to be some disruption, and not to pretend that it won't be there.
Q: At some recent infrastructure conferences held in Sydney, the general mood and outlook for Sydney's future has been grim because of the metropolitan area's expected population growth, which will choke existing infrastructure by the 2030s if something isn't done about it. How will Sydney Metro alleviate the problem?
Firstly, we're building a brand new rail line through the heart of the Sydney CBD with a capacity of 40,000 customers per hour, so that in itself is going to bring an enormous increase in overall public transport capacity across the metropolitan area. Our overall rail network will increase capacity by more than 60 per cent. So that is laying a substantial foundation for many years of growth. And then in areas like the North West, which have very high dependency on cars at the moment because there isn't much public transport. By introducing eight new stations in that area, we're looking at reducing car trips by something like 14 million a year. And that's around 12,000 fewer cars in a peak hour traveling around in the North West area. It does vary from area to area in Sydney, but every area will get substantial benefits.
Q: Sydney Metro will deliver services to North Sydney and to North West Sydney, how will it revolutionise these areas?
Sydney Metro will be delivering eight new stations and over 4,000 commuter car parking spaces in the North West. It's a growing area. There's a lot of employment out there. There's a lot of appetite to travel, but we're putting in a transport service where people won't need a timetable, and they'll be able to travel locally to shopping centres and to local employment, but also to places like Macquarie Park. It will open up the opportunities in that area enormously. And also provide channels for new development and new housing supply around the stations, which would be fantastic.
Q: What inspiration was taken from other metropolitan transport projects from across the world? What's worked and what hasn't worked?
Certainly we have looked globally at the experience of world class transport systems because we don't have any easy comparators here in the Sydney given the scale of what we're doing. I think Crossrail is a project is a fantastic example of a project working in a very busy CBD environment, making sure that every new station they put in, they work very hard to connect with the existing transport system. And we've taken a lot of inspiration from them about how they've gone about that and the legacy that they're making sure that they leave the city. We've also looked on the technology front in places like Singapore, Barcelona, Amsterdam, Paris and Copenhagen where they've got full automation and high reliability capacity in their systems, and brought all of that experience and technology here to Sydney.
Q: There's a lot of new ICT implementation into the customer experience for Sydney Metro – does this help make Sydney a "smart city"?
I think it's helping it make a big step forward to that. The Metro is fully automated and brings very high tech concept in terms of its operation, but we're also looking to ensure that customers feel the technology through the journey and that it's integrated with all of our real-time information transport networks, so it is a major catalyst to helping Sydney become a "Smart City".
Q: Although the project isn't completed yet, other cities across Australia will want to look to Sydney Metro as a case study when initiating their own major public works projects, what are the lessons learned so far?
One of the most significant is to engage with community as early as you possibly can and listen to their feedback and actually make changes to the project and really keep them informed as you go. You may start off with very big decisions about how many stations there are and where they may be, and then you get down to very detailed decisions about how you get in and out of a station and how many parking spaces there may be, but continue to work with them on that journey all the way through and keep them informed, and we have found that has resulted in a much better project.
Q: What tips or advice would you give to anyone venturing into a project like Sydney Metro in a senior role such as yours?
Put a lot of effort into building a strong, open minded and adaptable team that really appreciates the scale of what they're doing and the responsibility of what they've been given, and be prepared to have a real diversity of experience globally, and be prepared to be challenged. It's really important for the team to keep a very open mind and make the project as good as it can possibly be.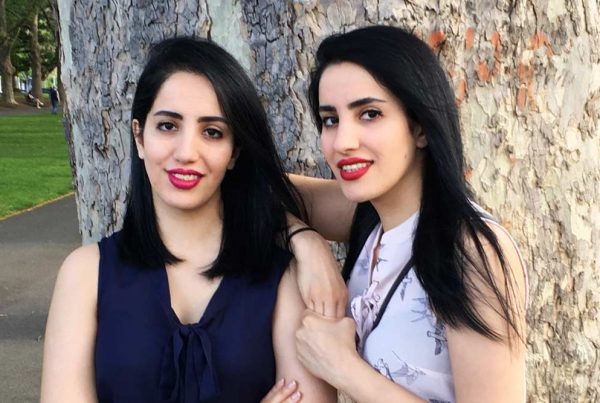 How should Australia fix the cybersecurity talent shortage of the next generation? Find out here!