In the lead up to the National General Assembly of Local Government (NGA) in June 2015, GovNews conducts a special interview with a highly proactive leader in the sector, Troy Pickard.
As a highly decorated authority whose commitment to the sector has reached astronomical heights, his unwavering devotion to upholding the strength of local government has led to his wearing of many hats simultaneously.
Starting out in local government in Western Australia in 2001, his significant contributions in two of the state's largest jurisdictions, the City of Stirling and then later in the City of Joondalup, led to his election as Mayor of Joondalup in 2006, where he was subsequently re-elected in 2009 and 2013.
But on top of that, he's been hands-on in representing not only his own local community, but the local government sector as a whole. Mr Pickard was elected President of the Western Australian Local Government Association (WALGA) in 2010, and subsequently re-elected in 2012 and 2014.
And at the same time, Mr Pickard serves as President of the Australian Local Government Association (ALGA), soaring to the position in 2014 at an unusually challenging time for councils in Australia, having to cope with doing more with fewer funds and resources.
In this frank and informative interview, Mr Pickard talks about the challenges in facing the (now defunct) local government reform process in Western Australia, as well as the fragile balance in delivering better services to the community and managing people's expectations.
It can be tempting to tighten the purse strings when times are tough, but Mr Pickard's resolve in helping the sector find alternative revenue streams is solid.
Q: If you were to advise young people wanting a career in local government, what would you say?
A: A career in local government is a great opportunity to pursue not only a variety of roles within the same organisation, but varied locations throughout the state and country. I would suggest that anyone wishing to pursue a career in local government should first choose their field of greatest interest and then get the appropriate training and qualifications that would make them a strong candidate for positions in that area.
Given the scope of local government operations, there are opportunities to have a change of career while staying within the sector, as well as many opportunities for further education and career advancement. Aside from operating in your field of interest, I've also found that working in local government is extremely rewarding because of the opportunities to positively impact people's lives at a grassroots level.
Q: What have been your greatest influences?
A: From a local government perspective, a great influence for me was former Mayor at the City of Stirling Tony Vallelonga, especially during the time I served as a Councillor with him. I learnt a great deal from Tony, he was a bold, innovative and inspiring Mayor as well as a strong and effective leader.
More recently, my colleague Garry Hunt, CEO at the City of Joondalup, has been a huge influence for me. Garry balances me out a bit in that he is mostly conservative and extremely thorough. He performs as a great counterpoint to my ideas and enthusiasm and his vast knowledge and networks in the sector is second to none.
Q: What has been the biggest challenge that you have faced as an elected member of government?
A: I would say my greatest challenge has been the recently abandoned metropolitan reform process in WA. This presented a huge challenge in trying to balance a broad church of opinion, between those who were passionately against the process, those strongly in support and those who were willing to explore options and work within the process. Trying to manage this diversity of opinion while also maintaining some form of harmony and stability, both within the sector and within the organisation of WALGA, as well as embracing the greater concept of change was particularly challenging.
Q: How did you overcome this challenge?
A: The challenge became forfeit as the State Government abandoned the process!
More seriously though, I think maintaining transparency and openness in communications, encouraging participation from all and providing ample opportunity to influence decisions was one positive way that we tackled the challenge. Most importantly, I think accepting that we weren't going to be able to please everyone was key. I needed to recognise that regardless of the outcome there were going to be some who would be upset; in order to move forward I needed to be comfortable in my own skin that we were doing the right thing for our sector and community.
Q: What is your proudest achievement?
A: My proudest personal achievement was my election as President of ALGA. I am not only proud, but humbled to be given the opportunity to lead the sector nationally and advocate on behalf of their interests.
Closer to home, I am immensely proud of leading the team at WALGA and the Local Government House Trust which successfully managed the construction of ONE70 to an exacting level, achieving a 5 Star Green Star rating. Not only does this building provide a home for WALGA, our insurance arm and valuable commercial tenants, but it also provides a flexible investment for the sector that will serve us in good stead well into the future.
Q: How would you reflect on the difference you have made in the quality of government?
A: From the perspective of my position as Mayor of Joondalup, I would say I've driven a highly connected and engaged approach to community consultation and representation. I'm proud to say the more than 300 stakeholder groups within the City of Joondalup are closely connected with Council and I've worked hard to ensure they feel empowered and engaged. Part of this required change from within the City of Joondalup administration to enable the groups to continue to flourish in whatever role they perform within our community, whether they are ratepayer groups, not-for-profit groups or sporting clubs.
Q: What are the challenges that local governments face now and in the future and how should they deal with them?
A: The two greatest challenges faced by Local Government are the capacity constraints placed upon us in delivering and expanding the services requested by the community, and managing community expectations in our ability to deliver both services and infrastructure.
How to deal with them? That's the million dollar question! I'd say we need to be smarter in how we do things, both regionally and in sourcing and engaging in partnerships with external stakeholders and organisations. We need to take a good look at our governance structure and decide if it is capable of responding to the demands of the community, both now and into the future; we need to continue to work on ways to reduce the rates burden on the community; and most importantly, position ourselves to be able to tap into alternative funding and revenue streams to help achieve this.
Q: What are your tips to good governance?
A: First and foremost, we need to maintain absolute transparency. Beyond that, ensuring a high level of understanding from decision makers on their roles and responsibilities, and maintaining accessibility to your community and constituents are good foundations.
I think keeping front of mind awareness of the rules and regulations we work under, the scope of our operating environment and the systems and support in place to help achieve this can only serve to help us in our roles and deliver good governance to our community.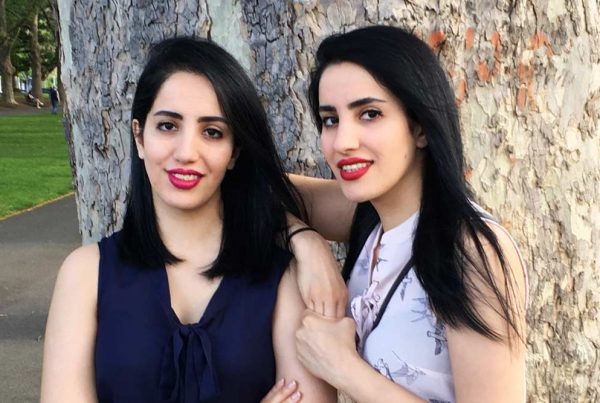 How should Australia fix the cybersecurity talent shortage of the next generation? Find out here!