In recent years, the state of New South Wales has been at the forefront in creating a more robust frontline service that's more digitally integrated and caters to a more technologically savvy and demanding set of constituents.
In 2017, people living in the state may now take for granted how the government is able to deliver a wide variety of services through one single banner and kiosk – not to mention they may be wondering where their trusty old Roads and Traffic Authority (RTA) centre disappeared off to.
But that's been part of the NSW government's ambitious rebranding overhaul to some of the state's existing services, like when the RTA became the Roads and Maritime Service (RMS) and then finally 'Service NSW'.
There's a story behind all this that only superficially appears to be a rebranding campaign – and like any dependable brand that people have known and used for decades, many members of the public still colloquially refer to their licencing services as a trip to the "RTA" to get their work done.
Prior to the Coalition government's election in 2011, the state's frontline licencing services were fragmented across a maze of different outlets, including the RTA, the NSW Registry of Births, Deaths and Marriages and NSW Fair Trading, among others.
It was a convoluted system, managed by many different agencies, where people were expected to work through a labyrinth of paperwork that would put satirical portrayals of bureaucracy such as the 1985 film Brazil to shame.
Naturally, as the O'Farrell and Baird governments' rhetoric strongly laid the groundwork for a new direction in simpler government, particularly in areas of procurement and service delivery that fell within the oversight of the Department of Finance, it was time for some big changes.
Not long afterward, people would begin to see their old RTA centres closing, usually the outdated buildings would be decommissioned, and fresh, new Service NSW buildings would pop up in other areas.
Speaking at a recent technology related conference, former Digital Transformation Office chief executive officer Paul Shetler spoke highly of the NSW government's agenda to simplify its frontline services, describing it as almost a template for the federal government, which still has 1,524 websites that tend to be "broken" between different agencies and silos.
Not to mention repeated IT failures, according to Mr Shetler, and the "fact that most of the websites that the government operates" are "based on this idea of engagement".
Obviously, none of this consolidation of services would be an easy endeavour for the government behind-the-scenes, so it sought the help from the private sector to create a system that would unite all the transactional services into a single one-stop-shop.
That job fell to an array of suppliers, including Australian professional services company, ICM Consulting, whose expertise in ICT transformation made the NSW government's requests one of its staple projects, and not to mention one of its biggest success stories.
Read more on ICM Consulting's journey in creating a new, consolidated transaction system for Service NSW. Meanwhile, read our interview with the company's chief executive officer Yair Iny. This interview is presented in two parts – see part one and part two.
View ICM Consulting Profile
ABOUT ICM CONSULTING
ICM Consulting gives organisations access to the advanced tools that power leading disruptors – matching the tech to the strategy, getting it built and providing the people to do it.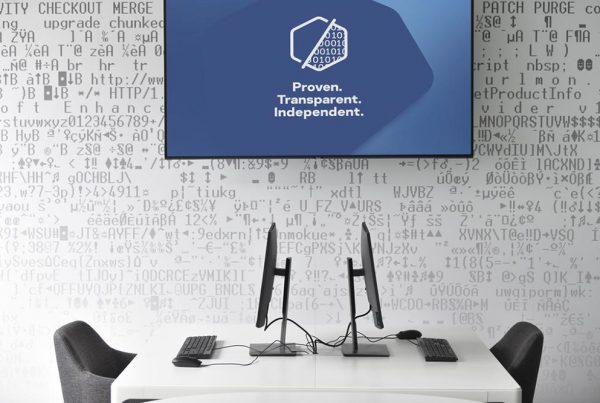 The great migration, capping off 2020 with a crossborder bang for cybersecurity.