This is the second part on GovNews' examination of the work Service NSW has done with ICM Consulting to create a unique and customised backend transaction system that unites existing systems and data into a single hub. Read the first part if this is your introduction.
When the New South Wales government's new frontline service agency needed a steady hand in coordinating a new and consolidated transactional system that would unite everything from licencing to fair trading, it was in need of a supplier (or suppliers) who could create something suitable.
It's a fascinating case study on how a government is able to unite, or more appropriately, amalgamate existing systems to create a singular one-stop-shop that's received praise even from a former senior bureaucrat who was once in charge of advancing the federal government's digital transformation.
The process of a government's work with a private company that can demonstrate its ability to develop such an ambitious system is usually a long and complex one, with some projects taking many months or even some years to develop and complete.
However Australian professional services company ICM Consulting had a unique market value to the state government, which was its speed and accuracy in delivering a project on time.
This major point has been the catalyst that's led to the company also lending its services to the Australian Prudential Regulation Authority (APRA), Australian Securities and Investments Commission (ASIC), Board of Studies Teaching and Educational Standards NSW (BOSTES), the NSW Department of Transport and the NSW Department of Education.
When ICM Consulting chief executive officer Yair Iny was presented with the problem that Service NSW needed to solve, his initial response was to examine the existing systems they had set up, select the critical parts that need to be focused on and build a replica of those systems on ICM's own RCM cloud.
This would obviously be without all the private data existing on Service NSW's systems.
"Then we were able to develop the solution for them and get their delivered bills much faster, because we didn't have to depend on their infrastructure," Mr Iny said.
"We were able to build, tear down their systems, test systems and achieve a solution much faster for the client."
That's the same for all of ICM Consulting's clients, by being able to build a solution much faster than they would have expected, according to Mr Iny said.
For ICM Consulting's work with Service NSW, the company built the initial digital solution, which allowed a customer to pay their registration with their credit card over the internet, and would later be expanded to service centres.
"This is basically the same internet solution that everyone would be using in NSW over the last few years to do all of their vehicle registration," Mr Iny said.
He's also mindful of the fact that such a critical system could be built for a relatively small amount of money at $200,000 and a "very short" time getting it into production.
View ICM Consulting Profile
ABOUT ICM CONSULTING
ICM Consulting gives organisations access to the advanced tools that power leading disruptors – matching the tech to the strategy, getting it built and providing the people to do it.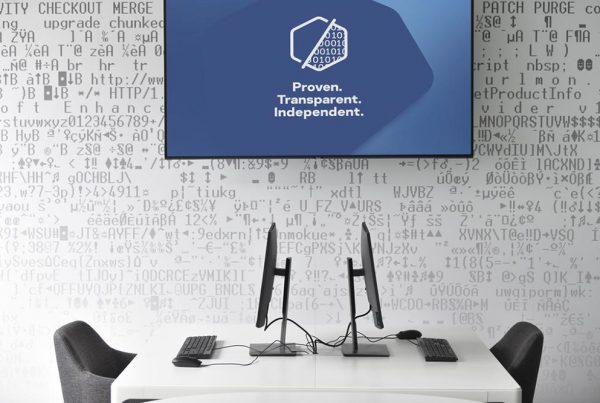 The great migration, capping off 2020 with a crossborder bang for cybersecurity.