The Smart Cities agenda has served the industry well by clearly focusing attention on the technology opportunities that can be incorporated into the management of modern cities.
As government strategists now turn their thinking to the coming ten years and beyond, technology must become a core part of everything a city does, not just a thin veneer of modern technology on top of old and unchanging policies and management practices.
The world strategic outlook outlines a period of significant change
Taking a global perspective, our planet is becoming increasingly urbanised. Our cities are becoming bigger and rural communities are shrinking.
The United Nations estimates that by 2050 there will be 300 million fewer rural inhabitants in the world than today.
In contrast, in 2014 the United Nations counted 460 cities worldwide with populations between 1 million and 10 million inhabitants. By 2023, this number is expected to rise to 621 cities.
As stark as these numbers may appear, urbanisation is not the most significant change for city planners to consider.
By 2025, Generation Y (Millennials) will be joining the middle management ranks of business and industry, and Generation Z will be just entering the workforce.
In less than ten years, the core of the workforce will have become dominated by people who do not remember a life without availability of personal technology.
This looming change stands in contrast with the commonly accepted attitudes of today where many managers still discuss "the business" and "information technology" as if they are separate entities.
The 2025 planning scenario will be less about the application of technology to meet disconnected business needs, and more about driving business opportunity where technology and innovation are seen as integrated parts of the very fabric of the business.
For city governments, the long term message is clear. Transform or face a future of externally driven disruption.
There are practical challenges in charting an integrated digital future
Recently, the New South Wales State Government's Transport Department ran a Future Transport Summit with some 20 invited guests representing a cross-section of government, academia and industry.
The objective was to look more closely at the interconnectedness of the state's digital transport future.
In his opening address, the Department's Secretary, Tim Reardon, declared: "The Department of Transport is now a tech Department" and that "we need to partner and collaborate with industry partners, thought leaders, and with the youth of today".
The Summit looked at six strategic areas for the Department's future:
Big Data to deliver transport solutions
Delivering Open Data and fostering innovation
Transport applications for the Internet of Things
Customer service in the digital age
Emerging vehicle technologies
Disruptive future technologies
The approach taken by New South Wales Department of Transport provides an excellent example of ways to take a much broader look at digital strategy, in order to take the discussion well past the technical issues.
The value of looking at the future from a digital perspective
There is no shortage of digital products coming onto the market, and much of this innovation is already receiving significant media attention. However, much of this commentary looks at these products as if they are isolated developments taking place in an unchanging world. Reality is of course quite different, as the world becomes a complex ecosystem of changing technologies.
Driverless cars are an excellent case study example. If viewed as a stand-alone technology, they are one more technology that needs to be regulated. Driverless cars are just a challenge to be overcome. However, if this same technology is viewed through a variety of different eyes, there are many potential opportunities for governments to consider.
For example:
If driverless technology were to be applied to long term public transport policy, then perhaps buses could be smaller and operate more frequently
If driverless technology were to become as popular as many analysts are predicting, then governments might consider domestic industry development opportunities aimed at providing additional products and services aimed at Australia's tough geographic conditions
If driverless technology were to be applied to city driving conditions, then perhaps government policies could encourage greater vehicle sharing
In a city's digital future, it no longer makes sense to simply shoe-horn each new technology into an unbending context of old business structures. Each innovation has a consequential impact on the world as we know it.
Kevin Noonan is Ovum's global lead analyst for the government sector.
ABOUT OVUM
Ovum is a leading global technology research and advisory firm. Through its 180 analysts worldwide it offers expert analysis and strategic insight across the IT, telecoms, and media industries. Founded in 1985, Ovum has one of the most experienced analyst teams in the industry and is a respected source of guidance for technology business leaders, CIOs, vendors, service providers, and regulators looking for comprehensive, accurate, and insightful market data, research, and consulting.
With 23 offices across six continents, Ovum offers a truly global perspective on technology and media markets and provides thousands of clients with insight including workflow tools, forecasts, surveys, market assessments, technology audits, and opinion. In 2012, Ovum was jointly named Global Analyst Firm of the Year by the IIAR.
Ovum is a division of Informa plc, one of the leading business and academic publishing and event organisers globally, headquartered in London. Informa is quoted on the London Stock Exchange.
View Ovum Profile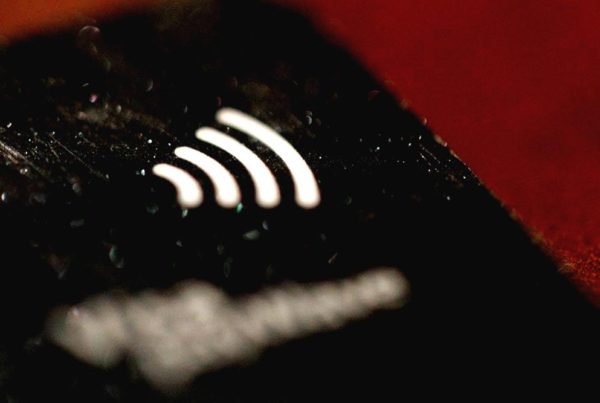 GovNews Exclusive - As technology payment methods change, governments need to market the benefits as well as install the technology.