Ask anyone working in the jobs market and they'll tell you a few grim factoids that might make any Sydney jobseeker a tad uncomfortable about their prospects.
If you look at the federal government's Labour Market Information Portal and have a peek at New South Wales in its Unemployment Rate by Labour Force Region, you'll find a trend that shows the rate at less than three per cent Sydney's more affluent eastern suburbs and Northern Beaches.
But the disturbing part is when you zoom out to Sydney's outer 'burbs and across the rest of the state, the rate reaches 7.6 per cent when you reach New England and Northwest.
The jobs issue is only the tip of the iceberg, as you've no doubt seen complaints online regarding the observation that people are forced to bunch up in the metropolitan central business districts in Australia, which have contributed to skyrocketing housing prices and forcing workers further outside the realm of a comfortable commute to work under an hour.
This was aggravated even further in January 2017 when Deputy Prime Minister Barnaby Joyce made the blunt suggestion that people should relocate outside the cities if they want to find more affordable housing. To which he was met with immediate and sensible retorts that there are no job prospects outside the cities to justify such a move.
It hasn't been difficult to observe such a fundamental disconnect in attitude between the "haves" and the "have-nots", where some are dismissive of the crippling problems that people face when trying to find that fragile balance between being able to afford housing of any sort, and having a job that's within sound commuting distance.
What do governments and businesses need to do in order to alleviate this problem? Some ideas were passed around at a recent GovNews Great City Thinkers roundtable in collaboration with UrbanGrowth NSW and the Future Cities Collaborative, co-chaired by the Collaborative's founder Professor Edward Blakely and Rodin Genoff, managing director of Rodin Genoff & Associates.
One of the core thematic drivers of the roundtable was the discussion of density, jobs and social cohesion, which has been in a state of upheaval in recent years due to the influx of people, and the struggle for housing and employment markets to catch up.
Some of those in attendance, including Western Sydney University's co-founder & senior manager of its Launch Pad Innovation Program, Don Wright, stated that jobs are the first thing on people's minds in Western Sydney.
"The disconnect between industry policy and planning is like this chasm," Mr Wright said.
"I think in Western Sydney, it's a real mixed bag."
He pointed to Parramatta in the Western Suburbs, where he observed that there's a real strong drive to commercial activity.
Mr Wright, a Camden native, which is currently expanding with large new suburbs like Gregory Hills and Oran Park, said there's a residential focus that far outweighs the commercial focus.
"The reality of Camden is there's no train station, there's no focus at all on trying to build a modern start-up community or anything like that. So I feel in Western Sydney, we're not balancing well at all," Mr Wright said.
Professor Blakely asked "how do we bring that balance back? On the policy making side, how do we get that balance right?"
Mr Wright said that he thinks industry is driving it a lot in Western Sydney, so from the government side, "I think policy is falling behind, and where it is falling behind, I think industry is picking up and business groups taking over".
He advocated a wider move to working closer to home and building an ecosystem around that, but he acknowledged that creating that ecosystem is "very hard".
Schneider Electric, vice president, strategy & transformation Preeti Bajaj essentially pointed out that when developing new products, they don't necessarily have to be here, which Urban Taskforce of Australia chief executive officer, Chris Johnson reckons is the problem.
Mr Johnson blames the automation craze for the loss of traditional jobs that have become replaced by new, automated jobs, which have leaving a lot of people in established industries behind.
This new trend creates a lot of social upheaval as well, with people becoming attracted to populist political movements led by people who claim to have a stronger understanding of their economic plights.
Professor Blakely and Mr Johnson were quick to use the election of Donald Trump as a major benchmark for this social shift, but Australia is experiencing is own shift if the latest polls are to be believed, with the Coalition losing support, and a rise in popularity for right-wing third party candidates in One Nation.
Should these populist leaders manage to attain a certain level of Parliamentary power that would allow them to wield significant influence over policy, it would only be a matter of time before Australians would find out if their promises of a more prosperous and job-filled future are credible.
Read the first and second articles in this series.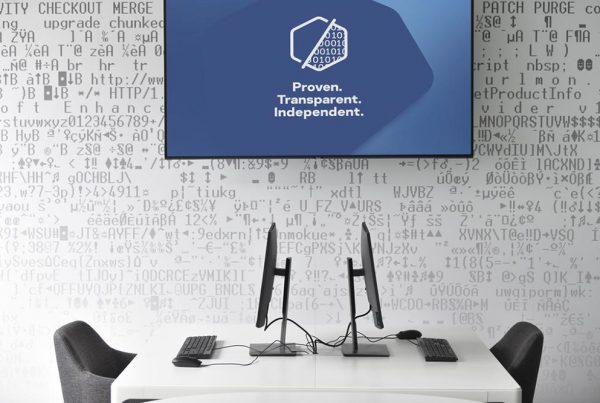 The great migration, capping off 2020 with a crossborder bang for cybersecurity.