As we come to the tail-end of 2016, governments and authoritative institutions have come to the alarming realisation that their message to the community has fallen on deaf-ears.
There's a complex background concerning the reason for this communication breakdown, but if you give people the short version of the story, it's basically stemmed from regular, working class people feeling excluded from the political process.
And 2016 was the year when all of this bottled-up frustration among people manifested in Brexit, the resurgence of Pauline Hanson's One Nation party in the federal Parliament, and last but not least, the unexpected election of Donald Trump as President of the United States of America.
One might argue that these hard-right turns are simply part of how the pendulum normally swings in politics, but the fact that it's happening almost simultaneously in Western nations is unprecedented.
It represents a shift in the political discourse that's incited governments to rethink how they communicate their message to people if they hope to ensure that institutions remain in more capable hands.
The potential consequences of this breakdown means that regular working class citizens aren't responding well to government messages about smart/future cities because they include too much jargon that they might not fully comprehend.
The seemingly simple solution to that is to simplify the message, but whether that's as easy as it sounds is still a big question. If something isn't done about it, there are fears that any progress on urban planning, development may be impeded or even turned backwards if communities aren't aware of the benefits of creating smart cities and addressing issues in urban density.
However, reversing this global direction won't be easy at all, as an evident distrust toward institutions in the community has developed (for a variety of reasons that would require more than a basic primer to comprehend), which puts governments in an awkward position of having to change their tune and invite communities to become more involved in the discussion.
That was the catalyst in a roundtable in Sydney on 14th November, 2016, when GovNews teamed up with UrbanGrowth NSW and the Future Cities Collaborative to provoke discussion among some of Sydney's highest level thought leaders in technology, infrastructure and government.
The Collaborative's Founder, Professor Edward Blakely, and Rodin Genoff, managing director of Rodin Genoff and Associates co-chaired the discussion.
Although Professor Blakely's tone initially appeared grim at the notion of having to deal with a changing communications landscape, he invited the roundtable to offer thoughts on how institutions should deliver their message.
"If we have to communicate urban density in a way that tells a story, do we use videos? Because we have no consistent tool that I know of that's delivering these kinds of messages," Professor Blakely said.
Following a suggestion that it would be a good idea to "appeal to people's self-interest," Professor Blakely added that he could imagine a video clip of a family discussing where their kids are going to live, since young people in the future are likely to be living up to hundreds of kilometres away from their parents in order to find work.
UrbanGrowth NSW manager – collaborative learning Nicole Campbell suggested that the message isn't "one-size fits all", and said the message could be personal and show people how they are living in new spaces.
"I think if you could actually appeal to what does it mean to be living in these transformed places, you could hear personal stories from people about how they've experienced the change," Ms Campbell said.
Mr Genoff supported Ms Campbell's point about personalising the message through his own experience in working in-house with a local government that was "invisible" to the rest of the world and didn't have a lot to offer in terms of media coverage other than community members with drug problems.
However, by communicating with the town members, the City was able to build itself up economically by creating about 1,000 jobs, and invite companies to fund a free manufacturing conference for 500 people at the local convention centre.
"That's what happens when the community goes in and develops those results," Mr Genoff said.
And he reckons that changed the narrative from the local news outlets, where new reports were published that reflected a more thriving local economy that generated manufacturing wealth.
"This was a completely bottom up process. That's the unique thing, and I think each particular situation is unique and we need to go in there and find uniqueness," Mr Genoff said.
Read more if you missed the first article in this series. Concluded in Part Three.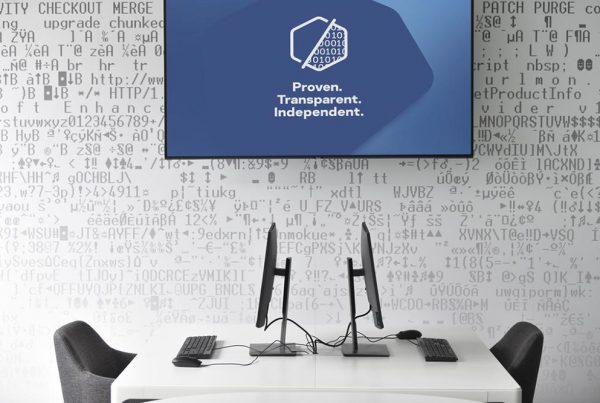 The great migration, capping off 2020 with a crossborder bang for cybersecurity.