If there was any doubt that Sydney is at its crunch point in having to sustain a rapidly growing population, those uncertainties should be laid to rest.
Now, as Sydney faces its biggest surge in population growth over the next 25 years, with a projected growth of 1.6 million more people occupying the metropolitan area, governments are under intense pressure to ensure the city doesn't crumble under its own weight.
It's a major challenge that's been highlighted at conferences and summits dealing with infrastructure over the last few years, with experts warning that if Sydney doesn't make an effort to generate new housing and transport avenues, expect to see more clogged highways and overcrowded railways.
Sydney's dilemmas were the heart of an in-depth discussion in Sydney when GovNews teamed up with UrbanGrowth NSW and the Future Cities Collaborative to shine a spotlight on the on the city's urban pain-points, and discuss potential solutions based on proven case studies.
The roundtable discussion, called Great City Thinkers, explored how Sydney can consolidate its position as one of the world's great cities – but there are obstacles that threaten to obstruct Sydney's path to greatness.
The Collaborative's Founder, Professor Edward Blakely, and Rodin Genoff, managing director of Rodin Genoff and Associates chaired the discussion, which included high profile industry leaders from across Sydney.
Among the attendees were Urban Taskforce of Australia chief executive officer Chris Johnson, City of Sydney executive manager, research, strategy & corporate planning Andrea Beattie, Future Cities Collaborative urban strategist Katherine O'Regan and many more.
Professor Blakely kicked off the discussion by drawing attention to Sydney's need to create innovative spaces, rather like what was demonstrated in California's City of Emeryville, which is notable for uniting many different businesses from related industries in a clustered geographic space.
However Professor Blakely was frank in his assertion that Sydney also has a population dilemma because of its vastly rapid growth that threatens to encroach on the potential to create the kind of space that cities need to become more innovative and strengthen their local and national economies.
Essentially, Professor Blakely asked the panel how Sydney should deal with the two pressures of accommodating people and industry.
Answering this question wasn't simple, which further demonstrates the complexities of the issue and the difficulty in motivating industry authorities to come to a satisfying conclusion.
But members of the roundtable offered their perspective, including Ms Beattie, who said that "contested space" has to be balanced between the people and the commercial activity because they're "intrinsically linked".
"We've seen such a growth in the inner city in recent years – where people live and where people work is a very strong nexus, so you can't plan for one without the other," Ms Beattie said.
She said we need to allow space for people to live and to work and getting that balance right is crucial to a productive city.
The discussion moved further west, as Western Sydney has become a key part of the wider conversation about Sydney's growth, since that's the only realistic direction Sydney can grow.
But Don Wright, co-founder, senior manager – Launch Pad Innovation Program, Western Sydney University, reckons Western Sydney is a "real mixed bag".
Mr Wright gave two examples of Western Sydney's lopsided rate of growth and innovation, pointing to Parramatta as a location where there's a "real strong drive for commercial activity".
But he contrasted Parramatta with Camden, located in Sydney's southwest, where the residential focus "outweighs" the commercial focus.
Since there's no train station and no focus on trying to build a start-up community in Camden, the bigger goal out there is to develop land into as big an urban sprawl as possible, which Mr Johnson reckons might not be the right direction anymore.
"Cities as they grow like ours reach a tipping point where the old suburban model doesn't work," Mr Johnson said.
He said cities can't have that "low density, spread out system" that used to have five or six people per household, which is now down to 2.4.
Although no singular conclusion could be reached from this discussion, it's important to note that the industry experts involved are better qualified than anyone at identifying the issues and devising strategies to meet those challenges head-on.
This is only the beginning of an ambitious campaign to radically reform and redefine Sydney's established ways of working and living, in which the process of change will present even more challenges as time goes on.
Coverage of the Great City Thinkers roundtable continues in Part Two and Part Three.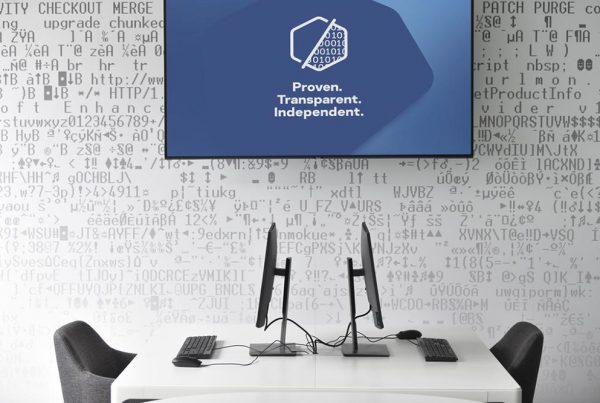 The great migration, capping off 2020 with a crossborder bang for cybersecurity.