Managing the large numbers of people that congregate at any major event is a challenge that has consistently stretched the resources of organisers, law enforcement and emergency services agencies.
Whether it be a geographically contained number in a football stadium or a much less homogenous group spread over vast city-wide New Year's Eve celebrations, ensuring the well-behaved majority can enjoy the experience while the potential wrong-doer is dissuaded or apprehended is a difficult balancing act.
The relatively recent addition of an underlying terrorism threat to any event where significant numbers congregate compounds the issue.
The proliferation of data-capture capabilities, as society enthusiastically embraces the Internet of Things (IoT), has provided more raw information sources with the potential to greatly assist those trying to manage large numbers of people and avoid disaster.
The widespread availability of low-cost and ubiquitous video cameras, coupled with virtually unlimited digital recording capability, now allows crowd monitoring capabilities hitherto undreamed of.
Yet the ability to monitor, analyse and, more importantly, take action if required, far exceeds the capabilities of the average human operator.
Unlike the relatively controlled environment of a border crossing, where the subject tends to be compliant and directly facing the camera, crowded areas need systems that can discriminate targets when partially obscured within a group of hundreds of individuals who are all moving independently.
When most individuals struggle to maintain their concentration on more than two monitors, receiving hundreds of real-time video feeds 24 hours a day is overwhelming without automated assistance.
Simple automatic movement detection has been available for years but companies such as Sydney based iOmniscient are now leveraging the power of analytical processing engines to offer intelligent automated solutions that can assist in managing activity in crowded spaces.
These can analyse the feeds from existing streetscape cameras to track individuals or recognise the presence or absence of an object such as a backpack within a dynamically moving street scene and, more importantly, alert human operators to investigate and take appropriate action.
With the increased incidence of terrorism against 'soft' public targets, such as restaurants and cultural events in Paris, the Boston marathon, and the Brussels airport attacks, this is an essential capability for metropolitan governments.
Technology certainly assists in the task of crowd management but also introduces new challenges of its own when the majority of people in any modern crowd are carrying mobile devices.
This provides new opportunities for plotting movements or mapping relevant transactions such as ticketing and entry.
However when thousands of people attempt to simultaneously post a 'selfie', infrastructure designed to handle 'normal' device densities will be overwhelmed. Anyone who has attended a large sporting fixture and watched hundreds of people shaking their phones in frustration will be familiar with the 'stadium effect'.
A similar outcome is commonly seen when conferences descend on a major hotel venue and the in-house Wi-Fi is overwhelmed as large numbers of delegates move to one location for a keynote session.
Recognising the unique challenges of stadium communication, where lots of devices are in a very small space, leading venues, such as Allianz Stadium in Melbourne, are partnering with infrastructure providers like Cisco to implement systems that are specifically tailored to crowded environments.
Not only do they provide reliable connectivity for patrons, thereby improving the customer experience, they can also facilitate targeted promotional opportunities and capture valuable crowd movement information for the event organisers.
Research into crowd dynamics has identified that although crowds are comprised of individuals, statistically they respond in predictable fashion. Dr Wolfram Klein and his team at Siemens Corporate Technology have modeled the way tens of thousands of people behave and identified that "they move very similarly to liquids or gases."
In a stressful situation people attract or repel each other somewhat like molecules – keeping close to family members and staying away from strangers. Modelling this behaviour can assist in scenario planning, allowing emergency services to simulate crowd responses to fire or terrorist attack.
Utility providers have understood the importance of crowd dynamics for many years – needing to predict both the annual and daily demand for their products.
Long before the internet, electricity and water companies routinely consulted the 'TV guide' to predict the 'ad breaks' in blockbuster movies that would result in thousands of kettles being turned on and lavatories flushed.
The same pro-active crowd prediction needs to be deployed to address modern crowd management and mobile communication needs, marrying the statistical models of crowd psychology with the data capture potential of IoT sensors and the human expert's understanding as to how people are likely to respond to a changing event – when everything goes according to plan, and when it doesn't.
Al Blake is principal analyst, government technology at Ovum.
ABOUT OVUM
Ovum is a leading global technology research and advisory firm. Through its 180 analysts worldwide it offers expert analysis and strategic insight across the IT, telecoms, and media industries. Founded in 1985, Ovum has one of the most experienced analyst teams in the industry and is a respected source of guidance for technology business leaders, CIOs, vendors, service providers, and regulators looking for comprehensive, accurate, and insightful market data, research, and consulting.
With 23 offices across six continents, Ovum offers a truly global perspective on technology and media markets and provides thousands of clients with insight including workflow tools, forecasts, surveys, market assessments, technology audits, and opinion. In 2012, Ovum was jointly named Global Analyst Firm of the Year by the IIAR.
Ovum is a division of Informa plc, one of the leading business and academic publishing and event organisers globally, headquartered in London. Informa is quoted on the London Stock Exchange.
View Ovum Profile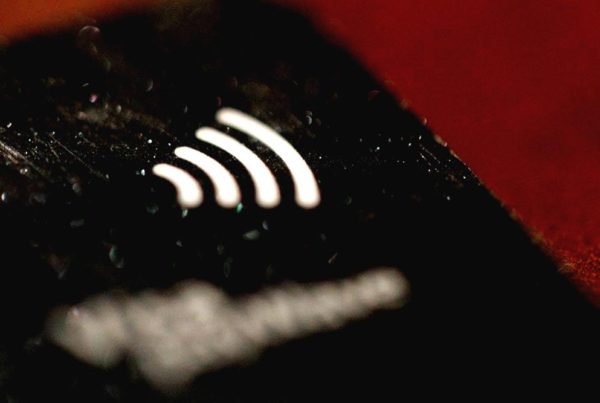 GovNews Exclusive - As technology payment methods change, governments need to market the benefits as well as install the technology.