Strap on your hard hats! The emergency services sector is set for another period of disruptive change!
However, unlike the turbulence that's occurred in other industry sectors, Australia's emergency services are much better placed for managing the changes ahead. The sector has a strong history of focusing on local and global cooperation to drive community outcomes. It is this heritage that is likely to drive a greater sense of optimism through a period of inevitable change.
Connectivity will open the door to even greater disruption
For the past five years, Ovum has written many research papers about the rise of the digital citizen, and the significant opportunities for emergency services agencies when interacting with an online and connected society.
Online connectivity has already transformed the way emergency services agencies can get messages out to the wider community. More importantly, connected devices have had an even bigger impact on the way emergency services organisations can gather information. Social networks now provide a valuable digital feed of intelligence from the wider community in times of emergency. These information sources are often far more accurate than the traditional formal information channels.
However, it would be naïve to see this as the end of the story. The transformative effect of a connected society is only just building momentum. Last year, mobile devices passed an important international milestone.
By the end of 2015, Ovum research found that global mobile penetration reached 100 per cent. This means on average there is now one SIM card per person on the planet. This is a significant indicator of change ahead, and it is more than just a number on some statistician's spreadsheet.
Mobile technology is now normal just about everywhere in the world and this fact is not lost on those who fund technology research and investment. The next big focus for vendor growth is no longer just about selling phones, but in the internet-of-things (IoT) and the innovation that accompanies a globally ubiquitous technology. The period of mobile disruption has only just begun.
The economics are changing in some significant ways
The emergency services sector is all about responsiveness in life and death situations, and there is far less tolerance to technology failure than found in other sectors. It is therefore understandable that traditional technology architectures have been bespoke, monolithic and vertically integrated.
A typical emergency services worker would be equipped with specially designed and ruggedised radio, equipment with its own dedicated radio channels. Commodity devices used in the wider community were not seen as fit for purpose.
As the sector transitioned to mobile data, the same bespoke rationale continued to apply. However, in a world where there is a sim card for every person on the planet, the economics of mobile technology is moving in a different direction. It is now much cheaper to modify an existing commodity solution to meet the specialist needs of the sector, than it is to build or maintain a bespoke solution.
Change does not always come easy
However, not all change has been easy. Consider the intense debate that has surrounded the Australian Productivity Commission's review of telecommunications spectrum allocation for emergency services agencies.
On one side, there was an entirely separate and bespoke mobile infrastructure costing around $6 billion. This would give emergency services workers their own unique national mobile phone network for both voice and data. The rationale was similar to the traditional LMR radio infrastructure. At times of emergency, mobile networks become clogged with loved ones ringing their families. If the network becomes clogged, it is impossible for emergency services workers to do their job.
On the other side of the debate, there was the commercial option using a software solution to simply reallocate priority coverage out of the public network. The commercial option was costed by the Productivity Commission to be about a third of the price, and would deliver functionality that is far more flexible.
The intensity of the debate that followed, clearly demonstrates the difficulties that may be ahead, as the sector grapples with the inevitability that commodity solutions continue to become more cost effective. As the sector transitions to a commodity world, it is inevitable that similar debates will continue for some time.
Kevin Noonan is Ovum's global lead analyst for the government sector.
ABOUT OVUM
Ovum is a leading global technology research and advisory firm. Through its 180 analysts worldwide it offers expert analysis and strategic insight across the IT, telecoms, and media industries. Founded in 1985, Ovum has one of the most experienced analyst teams in the industry and is a respected source of guidance for technology business leaders, CIOs, vendors, service providers, and regulators looking for comprehensive, accurate, and insightful market data, research, and consulting.
With 23 offices across six continents, Ovum offers a truly global perspective on technology and media markets and provides thousands of clients with insight including workflow tools, forecasts, surveys, market assessments, technology audits, and opinion. In 2012, Ovum was jointly named Global Analyst Firm of the Year by the IIAR.
Ovum is a division of Informa plc, one of the leading business and academic publishing and event organisers globally, headquartered in London. Informa is quoted on the London Stock Exchange.
View Ovum Profile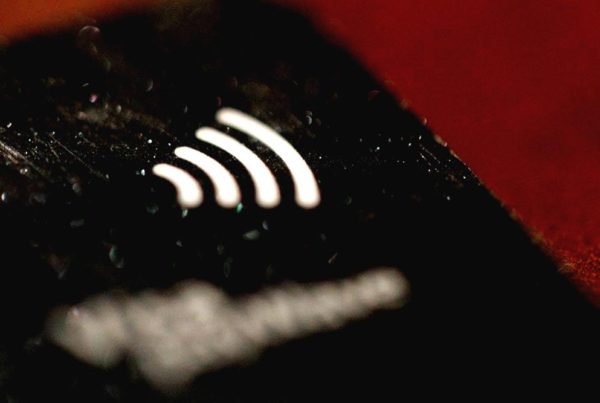 GovNews Exclusive - As technology payment methods change, governments need to market the benefits as well as install the technology.