Dealing with government shouldn't be an ordeal of time consuming paperwork and navigating a maze of disjointed services, but that's what the Commonwealth is trying to end for all governments and citizens.
This ambitious new goal has come in the form of the Digital Transformation Office (DTO), which was initially announced in January 2015 with the aim to deliver government services digitally from start to finish.
In other words, the government wants to bring its confusing web of fragmented and incoherent frontline services into the 21st century by simplifying communications into a more unified user-interface for Australian families and businesses who don't necessarily understand the jargon.
And it's an easy pitch to sell for Federal Minister for Communications Malcolm Turnbull, who championed the establishment of the DTO and its expected benefits at the CeBIT Australia 2015 conference in Sydney on 6th May, 2015.
Mr Turnbull laid the groundwork for the establishment of the DTO, illustrating that the prelude to its development was the need for innovation and the fact that so many services delivered by the private sector are completely digital.
"If you can order a pizza, taxi or pair of shoes through an app and monitor the status of these items through to delivery, or complete all of your banking through a smartphone, it's not unreasonable to expect government to make its services as widely available," Mr Turnbull said.
His rhetoric mirrored that of New South Wales Minister for Finance and Services Dominic Perrottet in his own speech to the CeBIT 2015 conference, where government services must become purely digital so that services can be delivered more efficiently to a citizenry that does everything digital by default.
Mr Turnbull said government needs to embrace change and adapt in-line with the expectations of its customers.
This is part of Mr Turnbull's ambitious pledge to make Australia the "world's leading digital economy".
And a big part of that is by unifying government services so that they're essentially all talking to each other and that one hand knows what the other is doing.
The big problem for people trying to access government services is what is called a "siloed approach", where if they're talking to Centrelink, that agency doesn't necessarily know their details that they might have entered at another agency.
In a broader community that's embracing more centralised digital services in other sections of their lives, this form of duplication would be seen as time consuming, inefficient, and among the more easily outraged and volatile members of the social media universe who like to vent their fury at every inconvenience, it's plain laughable.
"The 'tell us once' functionality will enable individuals and businesses to update their contact details with the government once and choose to share this information with other relevant agencies seamlessly through myGov," Mr Turnbull said.
And the myGov system isn't just for federal government services.
Local and state government are also getting a stake where according to Mr Turnbull, it will come at "no cost", except for those associated with initial onboarding.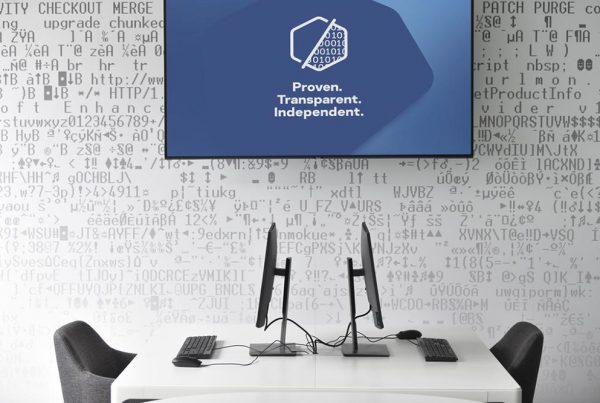 The great migration, capping off 2020 with a crossborder bang for cybersecurity.