After Saturday's frustratingly anti-climactic election 'result', the words on everyone's lips now are "not again!"
Anyone with even the faintest memory of the 2010 post-election debacle that resulted in a hung parliament with Prime Minister Julia Gillard and Opposition Leader Tony Abbott fighting for scraps in an effort to form a minority government, will probably know that what's to come is anything but routine.
It's easy to get caught up in the post-election circus of watching a party striving to form a minority government, and there will be many false reports and seemingly endless speculation about what's going on behind the scenes and big questions about "who will 'powerbroker/kingmaker' Senator Nick Xenophon support?"
And if the three tumultuous years of the Gillard government are anything to go by, there will be endless calls for Prime Minister Malcolm Turnbull, should he form government, (or Opposition Leader Bill Shorten, should luck side with him) to call an early election in a bid to get a more decisive result, whether or not that leads to the Coalition being turfed back into opposition.
But if the Coalition isn't able to secure the 76 seats that pundits believe is theoretically the most it can get from this result, the dilemma now rests on the shoulders of the Independents and the new third party MPs to decide who they will support.
Again, a repeat of Tony Windsor, Rob Oakeshott and Andrew Wilkie's controversial decision to back the Labor government in 2010. Bob Katter backed the Coaliton.
While this is all happening at the very top as MPs scramble for some kind of stability to form something that at least faintly resembles a cohesive government, what's going on in the executive levels and the unelected bureaucracy of the federal government?
Well not a lot changes at this level. In fact, you could say that the chaos is mainly isolated to the Parliament. And even that won't last for long, if Julia Gillard's several weeks of negotiating with the Independents in 2010 is any kind of benchmark to follow.
In a more amusing observation from that year, Channel 10's The 7pm Project noted that it had been a couple of weeks "without a federal government" so to speak (and we're just paraphrasing here), and the country seems to be working just fine without it.
That's one that should resonate with not only the public, but also with business leaders and government personnel because the MPs in the federal government don't control everything – mainly their responsibility is coming up with a big picture direction for the nation, as well as passing and executing Commonwealth legislation.
While that's all happening, the federal bureaucracy, as well as state governments and local governments across Australia are essentially operating as if nothing unusual is really happening at the very top.
The key decision makers in the executive hierarchy still need to go through the usual duties of procurement processes that define their roles on a daily basis.
In fact, since the election, there are still swaths of public notices from state and local government authorities calling for tenders, announcements of grants, and new public works projects. And there are already existing ongoing projects that are still releasing tender notices for private sector companies to take interest in.
The news media likes to exaggerate the federal Parliament's latest dilemma into a bigger issue than it is in order to generate a more dramatic narrative – some have even made comparisons to Brexit (just chew on that one for a minute), and the wider global populist rejection of the elite establishment, which has manifested in the popularity of Donald Trump and his nomination for the presidency in the United States.
But it's nothing that Australia hasn't seen before. The so-called "uncertainty" isn't as conclusive as TV talking heads like to suggest.
As GovNews has noted in our previous article about the 2016 election, no matter which party wins this dogfight, big projects are still on the horizon that will attract a raft of competition from the private sector.
With a minority government potentially in charge? Those key procurement decisions at the executive level still need to be made, so even then nothing really changes.
In local, state and federal government, it's business as usual.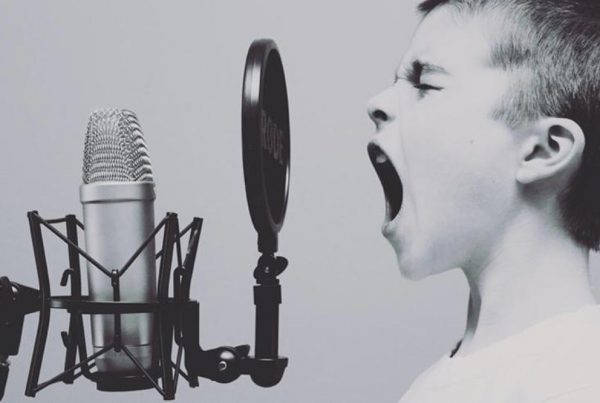 Listen for FREE for our latest talks on the latest issues relating to government.