When Prime Minister Malcolm Turnbull became leader in 2015 under similar circumstances to his Labor predecessors, angry callers phoning into talkback radio vowed they'd never vote for him in the next election.
From that toxic atmosphere, you would have been forgiven for thinking that Labor would win the next election in a landslide as a result of Mr Turnbull's action against Tony Abbott that mirrored the leadership merry-go-round of the Rudd-Gillard years.
But when it comes to the crunch, that huffing and puffing eases off, allowing voters to calm down and look deeper into the labyrinth of public sector operations and assess how the upcoming election and the subsequent government really affects them.
When voters reach that ballot box on election day, two key elements influence their judgement, and it's usually party loyalty and the electoral promises and rhetoric that resonate.
And with the current generation of voters embracing a new digital way of doing things, whether it's interacting with people through social media or making transactions through banks or shops, they are demanding a similar assortment of government resources delivered through digital platforms.
One of the biggest changes in government operations in recent years is the slow and painful move toward more automated digital services, which has meant that fewer frontline personnel are needed to do the job.
Whichever party triumphs on 2nd July, 2016, both are essentially on board with Digital Transformation, which has been a huge theme at the last two CeBIT Australia conferences in 2015 and 2016.
At the 2015 conference, Mr Turnbull who was then the Minister for Communications was just making his ambitious policy announcement to create the Digital Transformation Office (DTO), a federal authority bestowed with the duty of overseeing the nationwide effort to create a stronger digital presence in federal, state and local governments across Australia.
At the federal level, digital transformation has encouraged Centrelink and Medicare customers to use their online services through websites and mobile apps instead of physically lining up at the bricks and mortar service desks and potentially waiting for ages to see a representative. The problem persists over the phone too.
The move is not without its drawbacks to federal employees.
To the disdain of the Community and Public Sector Union (CPSU), forcing a stronger digital presence means that fewer employees are needed as the ongoing threat of redundancies persistently looms.
But on the flip side of that coin, it's a big win for private sector ICT contractors that are given the task of developing the apps, and maintaining back-office operations in ensuring the technology works.
With that in mind, there's a big push by both sides of the aisle to encourage more Science, Technology, Engineering and Mathematics (STEM) learning in the education sector, which will in turn create a stronger Australian workforce that can deal with the greater demand for ICT related roles that governments will need in order to keep the machines running.
Both parties are making huge promises for more infrastructure, with packages valued in the hundreds of millions of dollars including Labor's pledge to build a $400 million Western Sydney rail link to Badgerys Creek, and the Coaliton's big promise to create a $4.5 billion regional investment bank, as well as millions of dollars allocated toward fixing mobile coverage blackspots.
If these promises, among many others, are delivered, they will create a wealth of opportunities for partnerships between business and government as they collaborate to shape a better future for Australia.
We'd at least like to think that each party has that interest at heart. The policies that come from the top brass have a huge influence on the procurement decisions made further down the ranks in the unelected bureaucracy of government – something many need reminding about.
As for the leaders themselves? Well Mr Turnbull and Opposition Leader Bill Shorten are each trying to project an image as a voice of reason as they are investing a huge effort into leaving the political mayhem of the last decade behind far them.
This approach is advantageous to both leaders as their calmer demeanour encourages voters to look past the political circus that normally surrounds elections, assess the policies that favour them and cast a wise and informed vote.
When looking at Australian federal electoral history, it's unlikely that voters will make the Coalition government the first one-termer since the Scullin government in the early 1930s.
It's becoming more common at a state level with the recent collective rejection of the Liberal governments in Queensland and Victoria after only one term each, but the deadlocked polls between Mr Turnbull and Mr Shorten make this outcome too early to tell.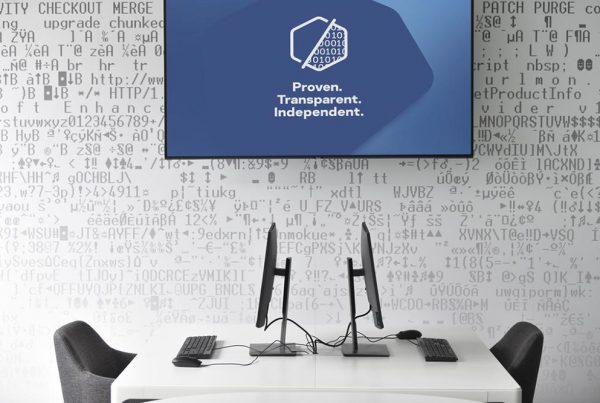 The great migration, capping off 2020 with a crossborder bang for cybersecurity.