Partner Content
Australia is at an unprecedented crossroads in its daunting yet exciting shift from traditional methods of working to a new digital landscape.
As the world leaves its legacy methods behind and explores a new digital frontier, governments and private enterprise are faced with the challenge of finding professional personnel who can cope with the demands of Digital Transformation.
The phrase "Digital Transformation" is a term that describes the change associated with digital applications in all aspects of human society – and we are now at that transformation period that demands governments and companies change their processes to suit a more digitally savvy public that expects the most convenient and effective services.
That might sound easy on paper (or screen), but the big wave of change means that public sector departments and agencies need to spend the money and hunt for the talent that can implement it. It's a gargantuan feat that requires guidance from industry experts who have deeper knowledge into the sector.
The federal government has already made the first steps in ensuring that governments are ready for their digital makeover through the creation of the Digital Transformation Office (DTO), which was recently revamped as the Digital Transformation Agency (DTA), with new talent in charge.
In Part One of this series, LinkedIn underscored the need for government agencies to find talent to compete with their private sector rivals, who are traditionally ahead when it comes to serving their customers with the best and latest technology.
LinkedIn, one of the world's leading professional networking and social media platforms, released a report titled Talent in the Australian Public Sector: Securing the skilled professionals to transform the nation, which illustrates the scope of the challenges that government organisations face in maintaining their workforce and preventing employees from seeking work elsewhere.
The report also stresses the need for governments to secure talent to support the industrial shift to digitisation, and raises key desired outcomes for agencies to strive toward.
To keep up with demand, the report recommends that governments identify key professionals "with a significant range of capabilities to support [their] efforts to modernise and reinvent its operations".
These desired skills are listed in the report, which provides a comprehensive guide for public sector agencies to achieve their goals in boosting their digital credentials.
"How well and quickly government departments are able to transform their operations in the digital age will have a profound impact on the economy and the welfare of all Australians," the report said.
"We hope this report provides a unique insight into talent in Australia, and illustrates how agencies can take a proactive and data-driven approach to facing the current environment head-on."
To ensure that your public sector organisation is fully prepared to develop new strategies to find the best talent, and ensure that you are maintaining your organisation with the most highly skilled personnel, the report from LinkedIn will play a crucial role in helping you to set your direction.
Click the link below to read the report and learn more about how you can boost your organisation's performance by finding the best talent suitable for digital transformation.
View the Report from LinkedIn Talent Solutions
ABOUT LINKEDIN TALENT SOLUTIONS
LinkedIn Talent Solutions offers a full range of recruiting solutions to help organisations of all sizes find, attract, and engage the best talent. Founded in 2003, LinkedIn connects the world's professionals to make them more productive and successful. With over 433 million members worldwide, LinkedIn is the world's largest professional network.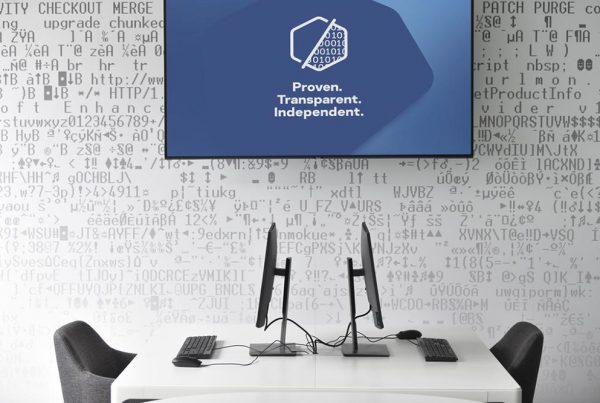 The great migration, capping off 2020 with a crossborder bang for cybersecurity.