A focus on digital disruption and a collaborative approach to information and communications technology are strategies putting South Australia at the forefront of digital transformation, according to an organisation that specialises in Australian public sector use of ICT.
These were the findings of an Intermedium report on the state's progress in digital transformation, which was delivered at a conference in Adelaide last week.
According to Intermedium's summary of its nationwide Digital Government Readiness Report, which was release in July, New South Wales leads the national index, with the state scoring 9.4 on a ten-point scale.
However, the South Australia–specific findings reported that the state was "proactively pursuing a 'digital by default' agenda." Intermedium has distinguished South Australia as a "big mover," saying it has "historically shown leadership in digital transformation governance."
Intermedium's reports score governments on a range of measures indicating their progress towards serving the needs of citizens rather than agencies.
The organisation scored South Australia as second nationally, sharing a score of 7.4 with Queensland. The federal government, by contrast, lags at 6.9
South Australia's digital transformation score has increased by 17.3 per cent in the past twelve months, putting its improvement rate ahead of all governments nationwide except for Western Australia (72.7 per cent) and the Australian Capital Territory (34.5 per cent).
Jay Weatherill, the premier of South Australia, said the findings showed how the changes the state was making in the digital space were having a positive impact.
"In order to provide the best possible service to the community and improve our efficiency and effectiveness as an agency, digital transformation is imperative," he said in a media release.
"I look forward to South Australia continuing to lead the way in this space."
The drive towards this digital transformation in the way governments deliver services has been a significant concern at both state and federal levels in recent years.
The federal government launched the Digital Transformation Office in January 2015 with the philosophy that government services should be as widely accessible as, as then–minister for communications Malcolm Turnbull put it, "order[ing] a pizza, taxi, or pair of shoes through an app."
That same year, South Australia launched its first Digital Transformation Strategy and Digital Government Action Plan. That was followed this past April by a revamp of its 2013 ICT Strategy, SA Connected.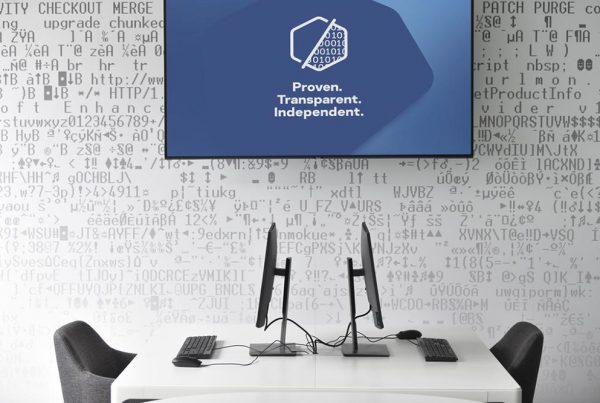 The great migration, capping off 2020 with a crossborder bang for cybersecurity.