This week gets a strong shot of irony as the federal government sets its sights on social media.
Today, the Department of Prime Minister & Cabinet announced that all federal politicians would not only be updated on the current cyber security threat environment, they would receive a briefing from social media giant, Facebook about enhancing their security on its network.
Under the pretence of "protecting our democracy", Minister Assisting the Prime Minister for Cyber Security Dan Tehan said the government was taking action to ensure the integrity of Australia's democracy by enhancing the cyber security for all politicians.
Where's that ironic part? The federal government has invited Facebook to school its elected Members of Parliament about its security features that will protect their own online experience – but in the same week, public servants have been warned by the Australian Public Service Commission that their own social media usage will come under intense restrictions.
Essentially meaning if they 'like' or 'share' content on their social media pages that's assessed to be critical of government policy, even on their own personal page during their own time outside of work, there could be consequences for that public servant.
But it's a different story for elected MPs, who are instead receiving a briefing from Facebook representatives, whose director of policy Mia Garlick said the protection of personal information is important and "that's why security is built into every Facebook product and design".
"Our security systems run in the background millions of times per second to help catch threats and remove them before they ever reach you. Using Facebook also means you're getting strong security to protect your communications. We also have easy-to-use security tools to help you add an extra layer your account," Ms Garlick said.
The motivations to protect the cyber security of MPs and hence democracy may have some influence from overseas in the United States, where the alleged Russian interference in the 2016 General Election has sparked intense paranoia about the safety and security of existing ICT systems.
"The threat to our democracy from cybercriminals and cyber espionage is greater than partisan politics —the Australian people must have faith in our democratic systems," Mr Tehan said.
"Today's cyber security briefing continues the Government's efforts to protect our democracy.
"Earlier this year, Prime Minister Turnbull arranged for a cyber security briefing for politicians from the Australian Cyber Security Centre (ACSC) and the Prime Minister's Special Adviser on Cyber Security.
"While there is no evidence our electoral system has been targeted through cyber means, electoral authorities work with the ACSC to improve security and protect our systems.
"The Government's $230 million Cyber Security Strategy puts real money into initiatives to enhance cyber security in Australia as well help businesses and individuals take advantage of opportunities in the growing field of cyber security."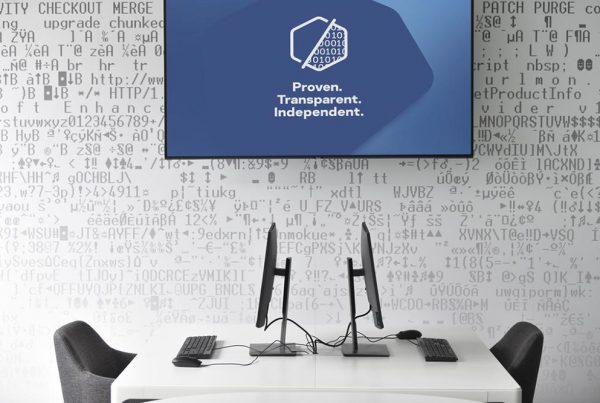 The great migration, capping off 2020 with a crossborder bang for cybersecurity.