Paul Shetler, one of Australia's most well-known figures in the digital sphere, has offered some handy advice to government C-suite types about how to better run their organisations in their swiftly advancing workplaces.
The former head of the federal government's Digital Transformation Office (now Digital Transformation Agency) and now Expert in Residence at Stone & Chalk, spoke to senior bureaucrats and private sector vendors at the annual Technology in Government conference at the National Convention Centre in Canberra.
At the conference, the theme of his talk was how governments need to work on catching up with their private sector rivals to offer more engaging services to constituents, but one piece of advice that emerged as an important take away was his encouragement that organisations would do well to place someone in charge of their digital management who is senior and doesn't have to prove themselves.
Also, given that one of Mr Shetler's core agenda items when he was head of the DTO was to enable governments to operate and serve their constituents like an Amazon-style shopfront to boost engagement, he lamented that it's difficult for governments to take that ambitious direction because "they've never done it before".
He also lamented that the government has 1,524 websites that tend to be "broken" between different agencies and silos, along with repeated IT failures and the "fact that most of the websites that the government operates" are "based on this idea of engagement".
"By engagement, that means engagement with that agency, but newsflash, really people don't want to engage with government. Nobody cares about the DTO, ATO, DHS, DSS, the whole alphabet – nobody cares about any of that," Mr Shetler said.
"And nobody really wants to engage with it – because people just want to get stuff done."
"In all the digital firms that are successful in today's world, that's what they focus on – what is the user need? By user need, I don't mean something 'airy-fairy' or abstract, I mean really simple things like 'I want to start a business'."
Although it's Australian government policy to encourage new business start-ups and growth, Mr Shetler said it was "very difficult" for people to do that.
He offered an example of a retired businessman, 'serial entrepreneur', who says "if you can afford it, you can pay an expert to deal with government, because it will bury you and distract you from your own business".
"Why is that?" Mr Shetler asks. "It's because all the information that's out there is scattered over hundreds, thousands of websites that include state and local, and there's no real map to describe the entire process."
And he warns that Google isn't going to be able to fix that.
"No-one really took the time to think about what does the user want done," whether it's a licence, an ABN or trying to start a business.
Mr Shetler's friendly suggestions included for governments to "answer the friggin' phones" – his example led to Service NSW, which consolidated a maze of government agencies where a call centre was set up and calls were answered within a minute rather than 45 minutes, an hour or two hours.
"That bought them a huge amount of political capital, and although it wasn't strictly speaking 'digital', it was 'service'.
Don't forget to read our full interview with Mr Shetler!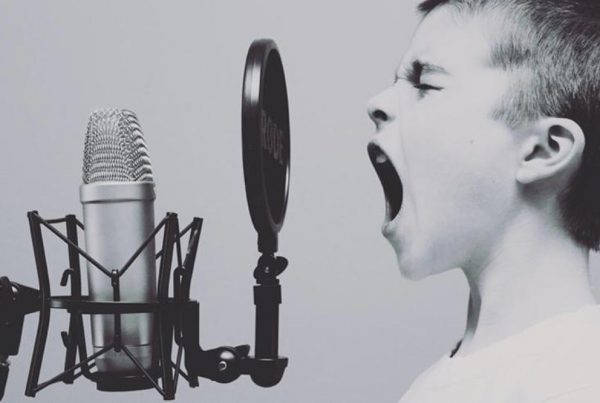 Listen for FREE for our latest talks on the latest issues relating to government.