With the forthcoming development of Western Sydney Airport at Badgerys Creek, Sydney will soon be joining the ranks of other thriving global cities who have adopted a successful multiple airport strategy. Or will we?
It's not just the development of the airport as a singular piece of infrastructure that will catapult Sydney into this successful global city grouping. The airport does have the potential to be a significant economic enabler, but now the airport is going ahead we need to focus on the bigger picture in terms of what supporting infrastructure, transport, amenities and governance are needed to make it a success – and a coordinated approach to delivering them. The global cities that have been successful in leveraging multiple airports for broad-based economic development – and indeed there are some that have not – have much more in common than just an airport.
So what else does Sydney need to consider to ensure that the Western Sydney Airport is not just a working airport but an economic driver for both Western Sydney and NSW as a whole and allow Sydney to truly count itself among the successful multiple airport global cities?
When thinking about the impact and potential of Western Sydney Airport, there needs to be clear insight into the political, socio-economic and environmental issues, both current and future, as well as a robust comprehension of how the airport connects to the rest of the city. Successful airports are nodes not just for the spread of tourists and business travellers, but they collapse time and space in a way that connects their home region to a world of innovation, investment, goods and services.
Western Sydney has long suffered a jobs deficit, with Deloitte's Shaping Future Cities: Designing Western Sydney blueprint indicating that around 300,000 people commute east for work every day. While Western Sydney has been playing infrastructure catch up for several decades, significant efforts are now being made, both by the NSW Government and through private investment, to address this issue by leveraging the region's competitive economic advantages and attracting more knowledge jobs to the West.
Western Sydney Airport has the potential to plug the 1 in 10 Australians living in the region directly into the frontiers of the global economy, but only if it is well connected with the region around it, both in terms of travel time and transport modes, including private, pool and commercial vehicles, rail, bus and freight connectivity. The rapid but high cost to weight ratio of air transportation makes air travel (in comparison to other forms of long-distance transportation) particularly useful in the transfer of anything that is fast moving, high value and low weight, such as ideas and knowledge transfer.
A previous Deloitte study found a Western Sydney Airport at Badgerys Creek would create over 30,000 jobs and $15 billion in economic output by 2050. However, a north south and east west rail connection to Western Sydney Airport would catalyse further job generation on top of the identified 30,000 jobs. Rail links will open up connectivity to broader employment markets in the north west and south west of Sydney. As Western Sydney's population passes the 4 million mark, people will demand higher order jobs closer to their place of residence.
Western Sydney is already home to burgeoning industries, including advanced manufacturing, tourism and agribusiness, as well as some of the largest and most successful health and education precincts (HEPs) in Australia – with a new Westmead Innovation District also on the agenda. Planning for the airport must not be a separate exercise to planning for the future of Western Sydney.
It will be critical to consider the existing potential of Western Sydney and the impact of the efforts underway to reduce the jobs deficit as well as the wider impact of the airport and airline operations on surrounding local businesses and industry. Airports are magnets for business and trade. They can play a major role in the location of corporate and regional headquarters, service companies and research and development facilities and are critical to attracting conventions and trade shows. To create an environment in which people not only want to work and transit through but also live and spend their leisure time you need amenities – housing, educational institutions, cafes, restaurants, gyms, childcare centres – and the place-making that ensures these amenities are attractive.
The Western Sydney Airport is currently being designed as a secondary airport to handle local overflow from Sydney Airport, with the intention of not affecting the existing airport's forward looking capabilities or opportunities to expand. But what does this mean for the potential of the new airport? Has it already been condemned to simply being Sydney's 'second airport'?
Condemning Western Sydney's 'first airport' to this future may be premature, particularly given the paucity of analysis about how the new airport may reshape Sydney's future economy and the role it will play in facilitating international trade and passenger movements through Australia's largest growth economy.
Given the choice, a domestic airline passenger will always choose the most conveniently located or easily accessible airport for their journey, with the less connected airport remaining unused. In the 2015 Top 10 global airport rankings, as voted by customers and compiled by Skytrax, not one US airport featured. Perhaps not surprising when you consider that of US airports located farthest from capital cities, only two are connected by rail.
We can also learn from the (surprisingly frequent) failure of many second airports around the world, including Mirabel airport in Montreal. Designed as the gateway to Canada for the Olympic Games some 40 years ago, it now sits decaying and awaiting demolition. This can be attributed to a lack of economic foresight and planning, in particular around capturing passenger traffic and connecting the airport to ancillary infrastructure – including a lack of transport links to the city's business centre.
International exemplars have demonstrated that in a major city with two or more airports, agribusiness and logistics and distribution are the key industries that have the potential to be unleashed by a well-planned airport. For example, the new Wellcamp Airport near Toowoomba has been a revelation for nearby farmers who, in 2015, started exporting high value chilled Australian beef direct from the Darling Downs to Chinese dinner plates via air. Fully functional business precincts, triggered by catalyst projects in the retail, education, health and hospitality sectors, are also examples of sectors benefitting in multi-airport cities. With this in mind, planned future transport projects will be a critical component of establishing the land use planning foundations which will attract private investment to Western Sydney.
The Western Sydney airport cannot solely be built as an overflow airport, with minimal supporting infrastructure and amenities making it an unattractive option for passengers. Sydney has a volume of local traffic large enough to support two airports and it should be planned that way. Similar to successful multi-airport cities, including Chicago, Dallas and Houston, Sydney's airports need to focus on and support the needs of different market segments, making them both competitive yet complementary. To support this and to make Western Sydney Airport an airport of choice and not simply the last choice, requires a transport network that efficiently serves local, city-bound and connecting flight passengers.
A high quality, networked transport system is a prerequisite for sustained economic growth and for maintaining competitiveness. This is especially true when depositing or drawing a large number of people to one location. Sydney's public transport system was originally designed as a series of radially oriented rail lines emanating from Central Station. However, with the increasing number of people arriving in and departing from Western Sydney via the airport, together with the planned jobs growth, Western Sydney will need an orbital rail system offering fast, efficient connections, creating a network of cities and enabling Sydney to become truly polycentric.
Policy makers and planners cannot understate the importance of understanding local needs and establishing a long term vision for what the airport can do for the surrounding region. Moreover, with the airport being a federal government initiative and supporting infrastructure primarily the responsibility of the state government, coordination of both strategy and delivery between tiers of government will be vital. Such a significant piece of infrastructure cannot be developed in isolation and must integrate its future with the economic and demographic prospects of the surrounding area. With Western Sydney booming, the airport has the potential to cement the region's role as the engine room of the NSW economy and establish Sydney as a truly polycentric city. But in order to realise this potential, we must plan with foresight, collaboration and the ambition to ensure Western Sydney Airport is more than just Sydney's 'second airport', when in fact it is Western Sydney's first.
Theo Psychogios is an experienced economic, policy, and commercial adviser to public sector organisations and the private sector entities they engage with, particularly in the assessment and review of how government services can be delivered and the assessment, review and development of economic and social infrastructure. Theo's primary focus is assisting clients assess the merits and value proposition of transformative urban renewal, service delivery reform, and major infrastructure investments.
Article originally published by Deloitte and has been republished on GovNews with permission.
ABOUT DELOITTE
Deloitte is the brand under which tens of thousands of dedicated professionals in independent firms throughout the world collaborate to provide audit, consulting,financial advisory, risk management, tax and related services to select clients.

View Deloitte Profile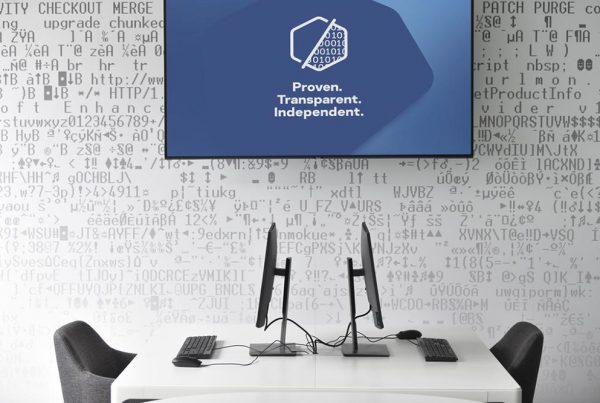 The great migration, capping off 2020 with a crossborder bang for cybersecurity.