The Australian Senate has recommended that the federal government cease the use of its controversial debt recovery scheme until the procedural fairness flaws in the program are addressed.
And many other organisations have called on the Turnbull government to comply with the Senate's recommendations, although the government is not strictly required to comply with the Senate's final report.
The report, which was handed down on Wednesday 21st June, 2017, investigated the Centrelink Online Compliance Intervention, colloquially known online as "#RoboDebt" and issued 21 recommendations on how to fix the program that's been rolled out since mid-2016.
The scheme uses an automated system that data matches financial information supplied to the Australian Taxation Office with income information supplied to Centrelink, and if discrepancies such as unreported income are found, then a present or former Centrelink customer will receive a debt notice in the mail.
However the scheme as it is has been reported as flawed as community members across Australia cried foul that they were slugged with false debt notices, which resulted from bugs in the system that miscalculated the data.
Unfortunately, this has led to widespread panic and distress for many vulnerable members of the community who may not have the means to be able to deal with such a bill shock, leading to an online opposition campaign known as '#NotMyDebt'.
Following the release of the Senate's recommendations, leaders in Australia's labour force were vocal in their calls for the government to comply.
GovNews quizzed Community and Public Sector Union (CPSU) National Secretary Nadine Flood on Twitter about whether the federal government is obliged to comply with these recommendations.
Her response was "No. May be some pressure on Govt – Coalition Senators appear to support some #robodebt recommendations & and only dissent on a few points".
In her own response to the Senate report through the CPSU, Ms Flood said "This Senate Inquiry has confirmed what our hardworking members in Centrelink already knew all too well. Robo-debt is a shameful shambles that's caused unreasonable suffering to hundreds of thousands of Australians who've received debt letters and the staff who've tried to pick up the pieces."
"This report, based on detailed testimony from dozens of witnesses including CPSU members, highlights that Centrelink and the Department of Human Services more broadly is in crisis. Our members warned that removing previous safeguards and moving to an automated debt system would not work, but their warnings fell on deaf ears."
She urged that the Turnbull Government "must listen" to this committee's recommendation that DHS is adequately resourced and staffed.
"This is an agency in crisis, yet the Government's latest Budget cut another 1,100 jobs on top of the 5,000 permanent jobs that have already been slashed. The impacts on people needing Centrelink and DHS services are snowballing, with 42 million calls blocked with a busy signal just in the first 10 months of this financial year."
"Importantly, this committee has agreed with the CPSU's calls since the start of the year for the robo-debt system to be put on hold until it can be fixed. The Government's changes have not fixed the system, it remains deeply problematic and pensioners are about to cop the full brunt of robo-debt with that rollout underway."
"The inquiry has also recognised the importance of human oversight in pursuing potential Centrelink debts. Many of the problems associated with robo-debt have been caused by the fact it's automated. The number of debt letters that have gone out to people who actually owe nothing, or a fraction of what's being claimed, highlights the need for humans not robots to deal with such matters."
Despite the community backlash against the program, the federal government has remained defiant in its use, particularly with Minister for Social Services Christian Porter maintaining an unapologetic attitude, and Minister for Human Services Alan Tudge touting the scheme's 'success' at clawing back millions of dollars in debt from welfare recipients.
And this is only the beginning of what's being widely dubbed as an "attack" on the "poor", as the federal government will soon initiate a new wave of debt notices targeted toward pensioners, a demographic that's historically demonstrated its likelihood for voting for Liberal candidates. But that might change significantly at the next election if many are slugged with false debt notices.
Ms Flood also warned about this on Twitter, saying that the pensioners rollout is underway, with 42 million calls from customers unanswered, the government is cutting 1,100 more Department of Human Services jobs in the Budget.
"This is not fixed," she said.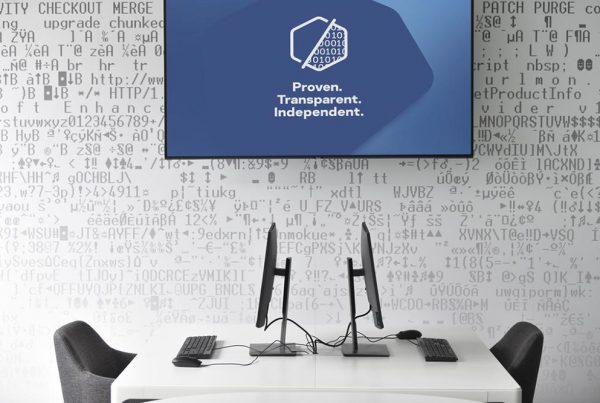 The great migration, capping off 2020 with a crossborder bang for cybersecurity.