One of the most controversial elements of the Coalition's National Broadband Network (NBN) rollout has been its decision to use existing copper in conjunction fibre optic cables, but Minister for Communications Malcolm Turnbull has vehemently disputed claims that copper won't last.
When the Coalition was in opposition, it stood against the Labor government's big and ambitious investment that went into the NBN, but it made a pre-election announcement that it would carry on the rollout quicker and cheaper by continuing to use existing copper components.
While this move has been continually slammed by tech advocates as a compromise and has been referred to as the pejorative "fraudband", Mr Turnbull gave an impassioned response to criticisms to the Coalition's continued use of copper wire in its preferred Fibre-to-the-Node (FTTN) model.
At the Australian Financial Review's National Infrastructure Summit in Sydney, Mr Turnbull argued that copper wire could last "probably forever", and followed that by saying for "hundreds of years".
"It's a piece of metal," Mr Turnbull told GovNews.
He said the reality is that using portions of the legacy copper network whether it is in the form of a twisted copper pair in the traditional PSTN or whether it's in the form of coaxial cable is it saves a "huge amount of time and money".
"So believe me when I say, or accept it when I say that fibre would cost a lot more and $30 billion thereabouts more. What I don't think is fully appreciated is that it would take a lot more time – many, more years," he said.
Mr Turnbull strongly underlined the importance of getting the NBN rolled out quickly and firmly warned that if any part of it is delayed, those delays cost money – "not simply because it postpones revenue, but because it means that competitors" such as "wireless companies can move in against you".
He said there has always been "this rather breezy and complacent view that wireless is a compliment, not a competition for fixed-line broadband".
"Rubbish, absolute rubbish," Mr Turnbull said.
According to Mr Turnbull, wireless is not going to compete for 100 per cent of the fixed-line customer base, but it "maybe competes for a significant part of it".
"And as wireless networks get denser, and sellers become smaller, it will compete for more and more, and you will get wireless-only customers," he said.
With all this competition in the market, Mr Turnbull said the NBN Co has a very big financial interest in getting this stuff out there and getting lit up and getting people hooked up.
One of the major positive points that Mr Turnbull underscored was the ease of upgrading telecom networks in comparison to other forms of infrastructure.
He said the "great thing about a telecom network is it's not like building a bridge".
"It's not like building the Sydney Harbour Bridge where you can't put in an extra couple of lanes on it, you've got to build a tunnel or another bridge," Mr Turnbull said.
Instead, you can upgrade a telecom network every day, according to Mr Turnbull.
"You know something? That's what's happening," he said.
"You think about what you can get down that little old copper wire that we used to think was good for only ringing people up and having voice calls with, think what you could get down that now in terms of connectivity, so all of these technologies can be and will be upgraded," Mr Turnbull said.
He then made the argument against the term "future proofing" by saying that "we should just throw [it] out, it is nonsense".
"You can't proof yourself against the future and you shouldn't want to. You should embrace the future, embrace its volatility and put yourself and your firm and your government in an agile posture that enables you to make that volatility your friend or take advantage of it," Mr Turnbull said.
Mr Turnbull also provided some technical insight into why the FTTN model is superior to the former Labor government's preferred Fibre-to-the-Premises model.
He said the reason hybrid technologies like FTTN, DOCSIS 3.0 and DOCSIS 3.1 have all been developed is not just to save telcos money, but to get upgrades quickly.
"If you take Deutsche Telekom or Swisscom, both of those companies were claiming to do all fibre rollouts, and frankly they had a lot going for them."
But they stopped doing that because they can achieve "adequate" speeds much quicker and cheaper by using a mix of technologies, according to Mr Turnbull.
"Unlike here, the cable network belongs to someone else, and the cable guys have gone to 100 megs for 3.0 and they can go higher with node split, they can go to 250 megs on 3.0, and 3.1 they can deliver a gig, which is a fibre equivalent and FTTP equivalent speed," Mr Turnbull said.
He said "if you're sitting there at the telco and you've got the nirvana of FTTP everywhere, and that's going to take you another six, or seven, or eight or ten years – in that time, the cable guy will have completely eaten your lunch – you won't have any customers left".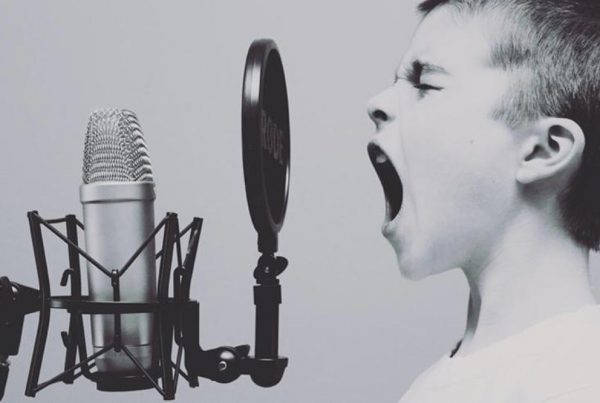 Listen for FREE for our latest talks on the latest issues relating to government.