Autonomous vehicles may be able to know and predict what other autonomous vehicles will do, but not necessarily know what pedestrians or non-autonomous vehicles will do.
That's the observation from Centre for Accident Research and Road Safety – Queensland QUT director Narelle Haworth, who presented at the Future Vehicles World conference in Sydney in May 2017.
A significant part of Ms Haworth's presentation revolved around the aspect of human behaviour in relation to autonomous vehicles and how it's so different to current driving methods or standards.
Essentially, the bond between a bloke and his ride is in for a huge shake-up if driverless cars become the norm.
For anyone who's followed the development of autonomous vehicles as they've become a hot topic over the last few years, they'll realise that autonomous vehicles will because to predict the behaviour of other driverless cars within their vicinity, but since people are much more unpredictable than devices that are only as good as the information people put into them, this creates issues that Ms Haworth feels need to be considered.
In her presentation, Ms Haworth raised some interesting observations about human behaviour and how it could manifest in a driverless world, by underlining what humans are good at and what they're not so good at.
"We're not good at sustained attention, and this is what I think is one of the advantages of autonomous vehicles, which may have the potential to reduce fatigue and sleep related crashes" Ms Haworth said.
However she did express concern with what a speaker from Tesla said earlier in the session about making it easy to drive very long distances in one of their vehicles.
"Does that mean if I think it's going to be easier because I'm not going to take those breaks, I'm actually going to keep on driving and maybe I'll arrive in an area where I need to make an important decision and I'll be very tired – it's challenges like that."
"Nevertheless I think that autonomous vehicles are good because they don't require our sustained attention," she said.
She said human beings are not good at perceiving unexpected objects, so autonomous vehicles may be able to improve motorcycle and bicycle safety because there won't be the "sorry mate, I didn't see you" phenomenon.
Another human defect is that they're not good at responding quickly and correctly when they're "out of the loop", according to Ms Haworth.
"So I'm sitting in my autonomous vehicle and I'm reading the newspaper and I've got no idea what's happening around me, then that human intervention is going to take longer and may actually be the wrong response, so that's something we need to consider."
She said one of the other things humans are not good at is assessing the risk accurately, and this may be a "problem for us because it may be that if we have an autonomous vehicle that does not adeptly respond to an accurate perception of risk, then the driver may think that something is not working or that the autonomous vehicle is somehow making a wrong decision because the driver hasn't come to that same decision themselves because of their lack of perception of risk".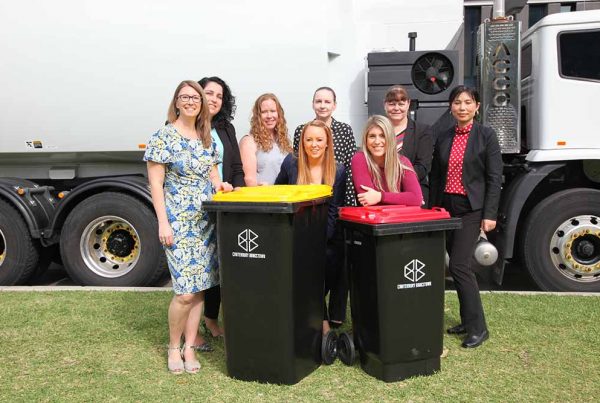 Local government's frontline of committed waste warriors.