Nearly all early to mid-career job descriptions in finance, accounting and related fields, and even some senior roles in mid-sized enterprises include a reference to superior Excel and/or modelling skills.
The applicant will be asked to demonstrate their ability to build and use forecasting and valuation models, budgeting worksheets or their ability to carry out effective business performance or fund performance and attribution analysis.
With a large range of training options available, what benchmarks should those seeking these essential skills use when selecting training that is right for them and will support their career development?
Technical knowledge is useful to solve specific task-related issues and may be acquired for free with a well-structured search-engine query or may be purchased online through Lynda and similar sites. But small disconnected sets of technical knowledge without a solid framework, isn't what savvy recruiters are seeking. Effective fundamentals skills such as keyboard shortcuts; use of data analysis tools, tracing formulas and identifying errors is well-regarded, but more is needed.
The most rewarding positions will be offered to candidates with the ability to design and build transparent models. On the analytical side, managers will be looking for people who can design and construct meaningful reports and analyses which streamline and simplify routine or ad-hoc reporting, that expose trends and assist management in decision-making.
This means that your training needs to cover-off the technical foundation knowledge, but then should extend into the effective design and layout for models which are robust, transparent; error-checked and include built-in sensitivity analysis. As designers and facilitators of advanced professional courses, we would also recommend a solid introduction to analytical tools. Even modellers often need to analyse and derive starting data sets.
Another important ingredient, we believe, is time in the class. This provides the opportunity for the techniques and methodologies presented to be reinforced, and for the participants to be able to consider, absorb and question the course content.
Participants should be able to engage in more than a short dialogue with the facilitators. And having the opportunity to collaborate and share experience with other course participants while completing workshop exercises is a bonus. Ideally, there will be downtime built into the course schedule, to give the participants an opportunity to rehearse their new knowledge and afford them the opportunity to come back with informed questions and to seek amplification.
The world has evolved quickly in recent decades, and everyone in business and public administration is under tremendous pressure to raise productivity and it can seem impossible to find the time to invest in that training. However, good training will pay dividends throughout your career, improve a CV and will provide an excellent ROI.
We recognise that it can be challenging to absorb all the content in a large course, and that some content may not be immediately relevant, becoming more important down the track. For the past twenty years, we and UTS have provided the opportunity for past in-class students to return and revisit any of the subject areas at little or no charge. This allows them to refresh and upskill as their careers evolve, or to revive their skills after a career break.
Information about the Excel course can be found here.
James Clarkson has more than twenty-five years' experience as a presenter of professional programs and more than thirty consulting & model building for corporate clients. He has gained wide experience in model & analytical report design & development and application development using Microsoft Office (especially Excel), Visual Basic & Visual Basic for Applications (VBA).
He is an educator, having presented to more than 7,500 students in long-format multi-day courses and thousands more in short courses in that time. He has a demonstrated ability to clearly explain difficult and technical subjects and consistently rates above 90% for satisfaction across a number of measures on student evaluations.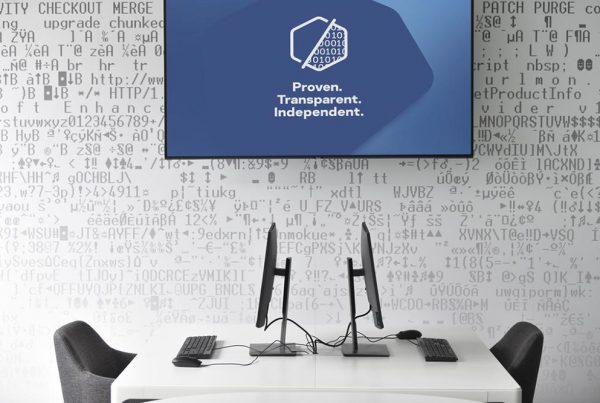 The great migration, capping off 2020 with a crossborder bang for cybersecurity.