As Christmas approaches, many readers will be taking the opportunity to hop on a plane for a holiday in Australia or overseas. Below I have compiled a Top 10 list for making air travel a little easier:
1. My favourite travel item is not a piece of technology at all. I have purchased a few sets of rectangular luggage satchels. These handy lightweight zippered containers have completely changed the way I pack for any trip. It only takes me seconds to unpack at each hotel. I hardly ever do any ironing while travelling, because nothing moves about in the suitcase so nothing gets creased. Everything stays folded and organized.
2. Long haul flights can become pretty tedious, so I subscribe to a music streaming service and download a new music collection before each trip. It is a cheap and easy tip, but it can make travel so much more enjoyable.
3. These days, nobody bothers carrying paper, and everything is stored on a tablet and/or laptop. Unfortunately, flat batteries are an annoying reality. I once arrived at an overseas destination with my hotel details stored on an iPad with a flat battery. Now I synchronise my important data to another device before I travel. I also carry an external battery for backup power. Don't forget external batteries must be carried as cabin luggage.
4. It is not well known that some Economy seats have their own power socket, but you may need to use an international converter plug. In Business and Premium Economy the power socket is easy to find, however in Economy it is a little more problematic. To locate the power socket, just reach down toward floor level between the adjacent seats. Of course, it is always a good idea to alert the person next to you before reaching down between the seats and feeling around. This will avoid any unfortunate misunderstandings.
5. Have you ever wondered if you have been given the worst seat in the plane? Choosing the right seat can be a challenging experience, and everyone seems to have a different opinion based on prevailing folklore. Fortunately there is a useful free app that takes away much of the guesswork. "SeatGuru" will give you all the seating details for any particular flight. It will even tell you if the seat has available power.
6. You can never have enough international power converter plugs, particularly given the array of technology carried by today's travellers. For simplicity, I typically opt for one of the more expensive generic plugs that incorporate a USB charger, plus a couple of cheaper plugs. Many USB chargers do not have enough power to charge an iPad, so it is worth shopping around. The smaller cheaper plugs are very useful for sockets in awkward places.
7. Mobile data roaming charges continue to be outrageous, so it is best to turn it off before you leave the country. E-mails and software updates occur in the background and can eat up a lot of data. Today, there are other options to suit every need. A minimalist but viable alternative is to use a combination of hotel wi-fi and SMS.
8. Noise cancelling headphones have become extremely popular and there is a bewildering array of models. The quality is generally very good across all the mainstream brands. However, there are some important tips for the prepared traveller. After some very expensive accidents, I would only recommend headphones that are compact, come with a hard case, and are fitted with a detachable audio cable. The airline two-pin converter plugs also tend to break easily, but these are cheap commodity items, so I generally carry a second plug.
9. There are hundreds of mobile apps for the traveller to choose from.
Here are my favourites:
Tripadvisor: Even when using a good quality travel agent, I have still stayed in some poor quality hotels. I have found it worthwhile to double check a hotel with Tripadvisor.
CityMaps2go: This app allows you to download detailed city and regional maps before leaving home. With data roaming turned off, downloadable maps are a must.
Synchronize: This is a simple app for arranging meetings. Just choose a time in one time zone and the app gives you the corresponding time in the other selected time zones.
Flight+: This app provides useful information about each major airport and each airline.
Skyscanner: This app searches for best deals across various airlines. Of course, due diligence needs to be exercised before accepting particular flight deals.
10. My last tip is probably the most obvious, but so frequently overlooked. The Federal Government's Smart Traveller website contains all sorts of useful information for the traveller. Today, travel warnings can occur even in the most reliable destinations. Sometimes the simplest advice is the best advice.
Kevin Noonan is Ovum's global lead analyst for the government sector. He has been a platinum flyer for the past five years, which puts him in the top tier of frequent flyers.
ABOUT OVUM
Ovum is a leading global technology research and advisory firm. Through its 180 analysts worldwide it offers expert analysis and strategic insight across the IT, telecoms, and media industries. Founded in 1985, Ovum has one of the most experienced analyst teams in the industry and is a respected source of guidance for technology business leaders, CIOs, vendors, service providers, and regulators looking for comprehensive, accurate, and insightful market data, research, and consulting.
With 23 offices across six continents, Ovum offers a truly global perspective on technology and media markets and provides thousands of clients with insight including workflow tools, forecasts, surveys, market assessments, technology audits, and opinion. In 2012, Ovum was jointly named Global Analyst Firm of the Year by the IIAR.
Ovum is a division of Informa plc, one of the leading business and academic publishing and event organisers globally, headquartered in London. Informa is quoted on the London Stock Exchange.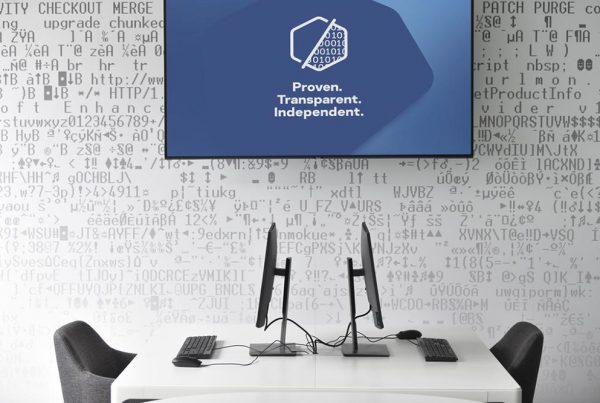 The great migration, capping off 2020 with a crossborder bang for cybersecurity.