The quality of life in Sydney and Melbourne is under threat from traffic congestion and the time wasted in commuting to work, school and other social activities.
Globally, for major cities there is a correlation between a higher level of congestion and a lower liveability, and while Australian and New Zealand cities tend to maintain relatively quality of living despite the growing congestion levels ranging from 17% in Canberra to 35% in Sydney. Infrastructure Australia estimates this costed the Australian economy A$16.3bn in 2015, forecasts growth by 5.5% per year between 2016 and 2030.
For Governments, there are a range of strategic and operational interventions which can benefit congestion for relatively low costs. Good planning is by far the most important of these, and the more strategic approach now taken by Sydney, for example, will benefit future generations. In the shorter term, new technologies enable interventions include the regulation of car sharing schemes, increasing public transport during events and pre-planning of trips and booking the resources required such as parking and taxis.
Austroads recently released Congestion and Reliability Report reveals that overall, the road systems of Australian and New Zealand cities generally perform as well or better than international comparators on the three key measures of average speed, travel time delay and reliability.
The Austroads report, which was a collaboration between 8 jurisdictions, Deloitte and Google, measures the levels of congestion across major cities in Australia and New Zealand and identifies the key causes of congestion. The innovative use of the Google Maps API provided a consistent set of data and performance indicators, allowing our cities to be compared:
Sydney and Melbourne have lower travel time delay, similar average speeds and similar reliability as the comparators of Boston, Philadelphia and Seattle
Auckland has significantly higher levels of congestion than its international and local comparators; Brisbane and Perth have similar delays to Las Vegas, but with lower reliability; Adelaide has low travel time delay relative to its comparator cities
Smaller Australian cities and their international comparators have relatively low congestion and high Reliability; Wellington performs worst and Canberra, Hobart and Darwin are similar to each other and to Ottawa.
The Google data is crowd sourced via the movement of millions of Android mobile phones, so can provide real-time insight into traffic conditions, as well data for performance benchmarking over time. The analytics developed by Deloitte provide unprecedented insight into how and why congestion occurs, and can also, in principle, enable real time network management and customer tools to mitigate the impact of congestion.
As Sydney and Melbourne are Australia's largest cities, it is not surprising that they have the worst congestion. Melbourne does appear to perform better than Sydney and this may reflect the challenging geography of Sydney, as well as more consistent investment in public transport.
Sydney and Auckland are likely hampered by challenging geography and Sydney also shows higher levels of congestion relating to incidents than other cities. Sydney and Adelaide also have a number roads which now act as major arterial routes, but were not have been originally planned for that purpose (for example, King William St in Adelaide and Harris St in Sydney).
Technology rapidly changing the congestion landscape
Looking forward, Deloitte believes that technology has a strong role to play in enabling significantly better management of congestion in cities and increased reliability.
New kinds of cars, mobility services, data services and dynamic incentive mechanisms are just a few examples of the technologies that will drive change in this field. More intelligent vehicles will doubtless have a role in this in the longer term, but the biggest impact will come from ways to give consumers more options and insights into the best ones to take. GoGet is a great example of this demand side innovation, allowing consumers to have convenient access to a vehicle when required without the costs of ownership. This allows more efficient use of scarce parking space as well, as reducing the overall demand for car travel among its users, by requiring an explicit choice for each trip.
About the report
The findings of the report were based on a ground-breaking new approach, using Google Maps data for 600km of roads for each major Australian city, enabling Deloitte analysis of travel time along different road segments and calculating the six key congestion measures outlined in the report. An econometric analysis was then undertaken to provide insight into the drivers of network performance, such as weather, accidents, and major events.
Ian Clarke is a Partner in the strategy practice of Deloitte Australia with over 20 years of consulting experience across the public and private sectors.
Article originally published by Deloitte and has been republished on GovNews with permission.
ABOUT DELOITTE
Deloitte is the brand under which tens of thousands of dedicated professionals in independent firms throughout the world collaborate to provide audit, consulting,financial advisory, risk management, tax and related services to select clients.

View Deloitte Profile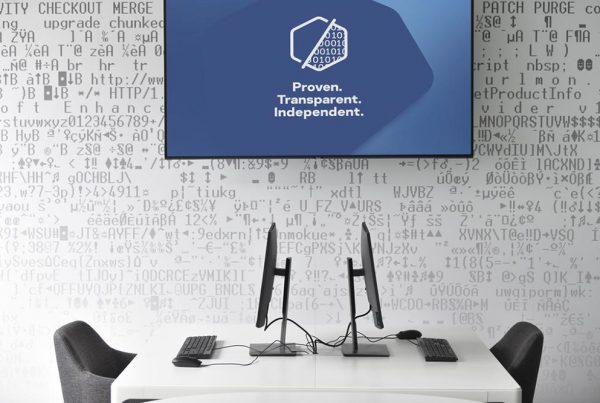 The great migration, capping off 2020 with a crossborder bang for cybersecurity.