If you were a regular reader of the now discontinued mX paper that was regularly distributed at Sydney innercity train stations on weekday afternoons and read the complaints published in the daily "Vent Your Spleen" section, you'd probably be forgiven for thinking that the Sydney railway network was an utter disaster in management and customer service.
But under the leadership of Sydney Trains chief executive officer Howard Collins, who came from being chief operating officer of the London Underground, the New South Wales metropolitan railway operator has gone full throttle in attempting to radically alter its image and deliver the best customer service it possibly can.
That doesn't come easy however, especially given the vast complexity of the network, the management over 10,000 staff members and the need to overcome the public's negative image of the operator's former label 'RailCorp' as a pit of bloated bureaucracy and frustrating inefficiency.
Now after the O'Farrell government's big shake-up of the operator in 2013, which meant the rebranding of 'RailCorp' to 'Sydney Trains and NSW Trains', the network is faced with new challenges on the technology front.
These challenges are the need to keep staff members up-to-date with the latest information, as well as taking advantage of the technological advancements in communications and security that are now available to railway operators.
And if you heard Mr Collins' presentation to AusRAIL PLUS 2015 in Melbourne on 26th November, you would then be under the impression that Sydney Trains is now a highly sophisticated network in telecommunications, ICT, law enforcement and security.
Mr Collins told a room full of leading delegates from the railway sector that one of the biggest advancements that Sydney Trains is moving forward with giving staff members iPads and iPhones to enable to them to access information quickly and more efficiently when customers ask for it.
This is especially important given the amount of third party mobile apps that are out there, which use existing data made available through timetables, such as TripView or its freebie equivalent TripView Lite.
Mr Collins said an engineer would get a "ruggedised" version of a mobile device that would be linked up with the new enterprise asset management system "which is coming our way soon".
This would be a significant boost to internal communications, as Mr Collins illustrates the lagging problem of a guard "sticking a bit of paper about defects into a box" and "three days later after a carrier pigeon takes it back to Flemington, they knew what was wrong with the train".
But now they pushing that information in real time, Mr Collins said.
And if you thought it's only the latest and spiffiest new trains like the Warratah that can send information like this, think again. According to Mr Collins, even the oldest trains in the fleet can get real time information.
Much of this is in the form of security, such as CCTV, digital voice announcements and emergency help lines.
"Some of our trains have overt CCTV. But many of them, even some of the oldest have covert CCTV," he said.
"We've been tracking down and trying to use technology to deal with the scourge of railways, which is the vandalism that happens every day," Mr Collins said.
According to Mr Collins, the state government spends $30 million annually repairing public transport damage, from cleaning up graffiti and other forms of vandalism.
"Our customers are very clear if they see the place dirty, damaged, graffiti ridden, they hate it," Mr Collins said.
Customers are likely to subconsciously link visible vandalism to negative depictions of rundown cities in American popular culture, which is an image that Mr Collins eagerly wants to distance the Australian railway experience from.
"They think we are not controlling the environment. They think the place is unsafe. They think it's something like a New York subway film in the 1980s. You won't see that in New York now and we don't expect to see it now in the state of New South Wales," he said.
So what is Sydney Trains doing about it? Mr Collins said CCTV is being used with about 12,000 cameras.
But he told the conference that Sydney Trains has a "secret weapon".
"We have a thing called Mousetrap," Mr Collins said.
It is an apt description of a strategic methodology designed to catch vandals in the act, where they are quite literally 'trapped' and will likely face a judge after being caught.
"In the train somewhere, sitting watching their iPad, some may be even using it to watch Channel 7 news or something, there is a plain clothes police officer, who is actually watching a CCTV live," Mr Collins said.
He said as soon as an alarm gets triggered, as it smells the odour of a marker pen or an aerosol can, the alarm goes off.
"His [the police officer's] colleagues are on the train or waiting at the next station to pounce on the unruly victim," Mr Collins said.
He noted that vandals are "not so much a mouse; they're all rats as far as I'm concerned, they are people who have caused havoc across the network".
It's obviously been a rather useful technology for the rail operator, as Mr Collins said that Sydney Trains has had over 30 arrests using this technology and is having some real success with prosecutions.
He said Sydney Trains is also using Mousetrap on the 'land-side' where they set up a number of covert cameras.
If you're a regular traveller on the Sydney railway network, you've probably seen them and you didn't even know it.
Mr Collins said some of these cameras look like rocks and some of them are fixed in trees and other areas.
He said that this method of detection was useful in finding people in Berowra sticking rocks under train stops, causing a serious safety risk.
Security measures also extend to using infrared cameras at night, detecting people who plant the cans on the first night, and turn up on the second night to do their damage.
But with all these high tech security measures in place, Mr Collins was sure to point out that even the oldest fashioned detectors are still being employed to sniff out illegal items, and they happen to be man's best friend.
"Thanks to SNP, we now have a [Springer Spaniel] dog that doesn't sniff out bones but sniffs out aerosol cans, and made some successful finds, [and] over a thousand cans have been found," Mr Collins said.
He said if you take away the tools of these vandals, "they can't do the job".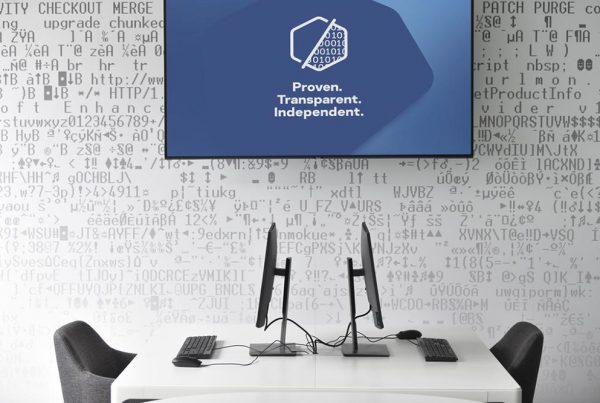 The great migration, capping off 2020 with a crossborder bang for cybersecurity.