Often when we hear the word accessibility, we think of disabled parking spots, assistive technologies and access ramps, but it's only now that local governments are putting their feelers out to make street signage detectable for everyone.
In a seemingly small but significant plan to make street navigation more bearable for the blind, the City of Sydney has rolled out the installation of tactile sign indicators across every signalised pedestrian crossing in the local government area.
Under the plan, the City is installing 2,100 braille and raised letter signs, which are part of the City's $8 million Legible Sydney Wayfinding System – this also includes pedestrian-friendly maps, information pylons, new signs and digital technology.
A key characteristic of the signs is that they are tactile aluminium panels that feature street names and building numbers in both braille and large, raised lettering to allow touch-reading by people who are blind and close range reading for those with low vision.
The City will place them next to push buttons at every signalised pedestrian crossing in Sydney's jurisdiction, replacing worn out rubber panels.
It's an ambitious plan by Lord Mayor Clover Moore, who wants to make Sydney's new tactile and braille signage the most extensive of its kind, making it the most comprehensive in Australia once the rollout is completed.
The importance of such a tool for the vision impaired cannot be overestimated, whether they have a guide dog or not, as the local governments will need to cater for the 100,000 people with uncorrectable vision loss in NSW – a number that's predicted to increase by more than 20 per cent by 2020.
Although the City of Sydney plans for the signage to become a key tool for the vision impaired across the entire local government area, it isn't the first jurisdiction to initiate such a plan in Australia.
According to the City, tactiles have been trialled internationally in the past as well as in Australia in Brisbane and Melbourne, however only in a limited area or as smaller pilot projects.
Following a tender process, the City of Sydney hired Metalplaque Pty Ltd to manufacture and install the signs, at a total cost of $312,000 +GST.
The installation of the signs has followed extensive community consultation and on-site testing with the Guide Dogs NSW/ACT and Vision Australia, which have welcomed the rollout, saying many people will benefit from clear, consistent and accessible wayfinding information.
Vision Australia's general manager of client services in New South Wales, Michael Simpson said he is "very hopeful" that these wayfinding signs will help to improve access for thousands of Sydneysiders and visitors.
"As someone who is blind, being able to easily identify my location in an unfamiliar environment gives me increased confidence to travel independently," Mr Simpson said.
Guide Dogs NSW/ACT community education coordinator Jennifer Moon said the braille and tactile signage is a valuable and reassuring tool.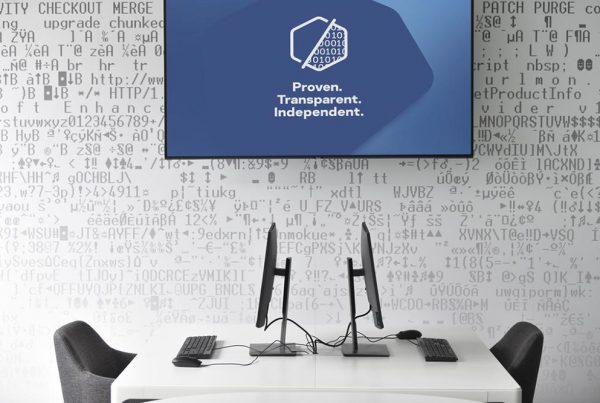 The great migration, capping off 2020 with a crossborder bang for cybersecurity.