It used to be the urban hubs that were the centre of the universe when it came to business start-ups, but now that cliché might be tossed aside in favour of a new trend.
In new research released by Universities Australia, it's been revealed that the nation's regions are central in starting new small businesses and creating new jobs.
Australia's start-up sector was valued at $568 million last year – a jump of 73 per cent. Research from Universities Australia highlights how vital the start-up sector is to the Australian economy.
Small Business Minister and Nationals' MP Michael McCormack said Australians know better mobile and Internet connectivity in country towns and communities is opening great opportunities for starting a small business in the bush.
"It's often thought that start-ups are simply something for the city. But Universities Australia has revealed stories of small business success around rural and regional Australia," Mr McCormack said.
"From Charles Sturt University in my own hometown of Wagga Wagga to James Cook University in Cairns and Deakin University in Geelong, partnerships between regional universities and start-ups is fast becoming a character of small business in regional Australia," he said.
According to Mr McCormack, these partnerships see small businesses start and more job creation flow in country communities, as well as encouraging people to embrace the many financial and social benefits of rural life.
Mr McCormack said the government's $220 million Mobile Blackspot Programme and fast-tracking of the regional National Broadband Network, as well as the National Innovation and Science Agenda, have been a shot-in-the-arm for regional small business.
"Connectivity is key for country small business, which is why we have made it such a priority," Mr McCormack said.
"It gives our farmers – most of whom are small businesses – the instant access they need to stock and commodity price information, as well as opening local small businesses to a global marketplace.
"It enables young farmers from the irrigation areas to control parcels of water in multi-million-dollar irrigation crops from the touch of a smart-phone. Farmers can better their businesses through GPS-tracked harvesting and more accurate weather information, bringing a massive multiplier effect to the region."
Mr McCormack encouraged those wanting to start a small business using the internet to have a go.
"I started my small business on a computer at home and had the benefit of a country community willing to back someone having a go," Mr McCormack said.
"That is the story of business in the bush and today's research shows the level of support available for those who want to do the same."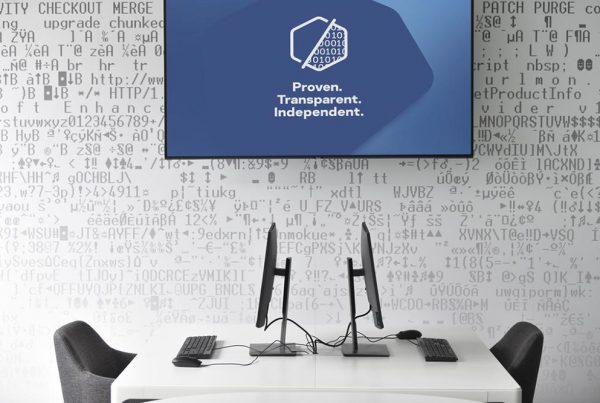 The great migration, capping off 2020 with a crossborder bang for cybersecurity.