What a ride that was – usually one that comes about every three years, so make the most of it.
Following Malcolm Turnbull's dramatic exit from the Prime Ministership on 24th August, 2018, a role in which he coveted deeply since he was elected to Parliament in 2004, the Australian government has hit the reset button on itself once again, in what looks like a trend that isn't fizzling out any time soon.
And it's a new beginning that'll haunt Prime Minister Scott Morrison as it had recent his predecessors in the top job, but maybe not to the extent that Mr Turnbull and Julia Gillard endured when vengeful factions moved against them, and angry voters were unforgiving on Election Day in 2010 and 2016.
Mr Morrison was an unexpected choice for the leadership, and has the advantage of not being viewed as a "traitor" or a "backstabber" the way Ms Gillard and Mr Turnbull had been, since he didn't vote for a spill this time, rather he took advantage of it late in game. Fortunately for him, this has led to well wishes from Mr Turnbull, Peter Dutton, and hell, even US President Donald Trump!
Fortunately for the new Morrison Government, this will mean a much smoother transition to a new frontbench team, the electorate will view it as more "legitimate" since Liberal voters collectively feel that Turnbull was a Machiavellian usurper, and he has some time on his hands to narrow the polling gap with Labor.
There's talk that Mr Morrison may call an early election this year, but that's unlikely as it's in his government's best interest to rebuild its image to the electorate, review its policies that have infuriated voters such as energy affordability, climate change and telecommunications, and renew its strategies against Opposition Leader Bill Shorten's Labor.
It's no secret that Mr Shorten has the electoral advantage at the moment. Following much of Mr Turnbull's out-of-touch policy direction that's led to high energy costs for households and even overt attacks on the poor through Robodebt, you'd be forgiven for thinking they may as well have handed Mr Shorten the keys to the Lodge already.
But Mr Morrison's ascent to the leadership re-writes the rulebook in the inevitable electoral match. However he has some problems of his own he needs to address if he's to save the deckchairs or even win back some confidence from swing voters in the 'burbs.
Mr Morrison hasn't helped himself in the past with his dismissive Joe Hockeyesque attitude towards low-income earners by refusing to offer a rise in Centrelink payments to welfare recipients in the Annual Budget to reflect inflation.
This is one of the ideological excesses of the Liberal Party that's an ongoing dog whistle vote grab from working class voters who persist in their wilful ignorance of the problems that the poor continually face in their daily lives, and it's likely to keep many swing voters looking to Labor for comfort unless Mr Morrison can capitalise on his more folksy image and cut low-income earners a break.
Essentially, he passes the pub test. That's a good start.
There are many opportunities for Mr Morrison to turn things around for the current government. As a moderate who isn't Mr Turnbull, he's more likely to receive needed support from the conservative wing, as demonstrated by Mr Dutton's unenthused yet firm backing. If Mr Dutton retains his Home Affairs portfolio, it will demonstrate solidarity from the government, which can then move on to more pressing matters.
Now let's see what happens with that bloody NBN.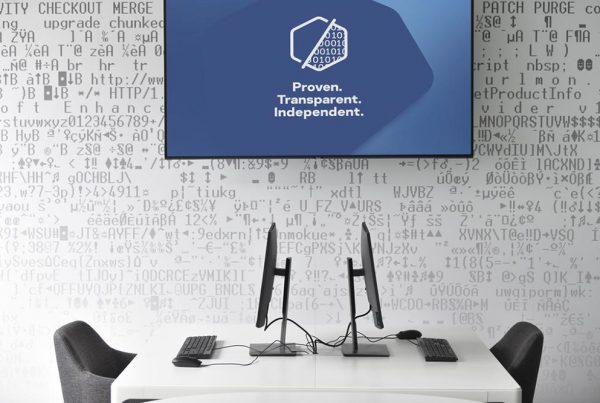 The great migration, capping off 2020 with a crossborder bang for cybersecurity.