The New South Wales government has kickstarted a mass exodus of Department of Education staff from Sydney's CBD offices to Parramatta.
The move of 1,800 government staff to the preferred site at 105 Phillip Street Parramatta comes under the Coalition government's 'Decade of Decrentralisation' policy, where it has committed to reducing its CBD office space holdings by at least 100,000 square metres by 2021 and moving jobs out to metropolitan and regional areas.
Under the plan, the government has enabled DEXUS Property Group to deliver 25,000 square metres of 'A-grade' office space at the site, following an Expressions of Interest process undertaken by Government Property NSW.
According to the Department of Finance, the new building is due to be completed by early 2018.
New South Wales Minister for Finance and Services Dominic Perrottet said the relocation would stimulate business and employment opportunities in Western Sydney, improve value for NSW taxpayers, and deliver world-class, fit-for-purpose office space for Department of Education staff.
"Public servants simply don't need to be housed in ivory towers in the CBD – wherever possible they should be close to the people they serve, and in areas where the economy and population are booming," Mr Perrottet said.
The Department of Education isn't the first state government body to exit the CBD in search of new office space in the frontiers of Sydney, the government has already reduced its CBD office holdings by more than 38,000 square metres, and relocated 1,920 department jobs out of the CBD (including 973 to Western Sydney) from departments.
They include Family and Community Services, Industry, State & Regional Development, Transport and Finance
Mr Perrottet said the government was already more than one third of the way to meeting its 2021 decentralisation target before this announcement.
"Education's move to Parramatta will see us reaching around two thirds of our commitment, and I fully expect that not only will we meet the full 100,000 square metre reduction, but on current projections, we will go even further," Mr Perrottet said.
Member for Parramatta, Geoff Lee said, "1,800 jobs is a great result for Parramatta. I look forward to welcoming the staff to our vibrant city. They will make a wonderful contribution to Parramatta's growing workforce."
The transfer of Department of Education staff to Parramatta will commence in 2018, and is expected to be completed by 2020.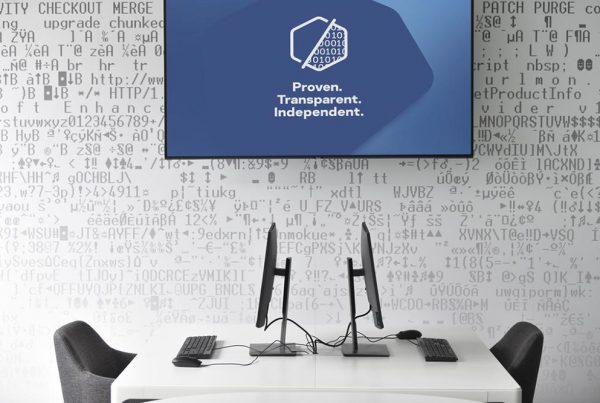 The great migration, capping off 2020 with a crossborder bang for cybersecurity.