The local government sector has unveiled a new sustainable procurement guide designed to help NSW councils get the best deals without costing the environment or the economy.
The Sustainable Procurement Guide – designed by the sector's peak body LGNSW and funded by the NSW Environmental Trust and NSW Office of Environment and Heritage (OEH) – is an important resource for a sector which spends more than $10 billion on goods and services for the community each year.
LGNSW President Keith Rhoades said the Guide was just one of the outcomes of a 10-year partnership with the OEH, and followed 12 months of LGNSW research into the feasibility of electronically tracking the sustainable spend of local government to determine best practice and best value.
"That annual $10 billion spend means local government has a huge collective buying power, which is helping to shift the market to increase the availability of sustainable products," Clr Rhoades said.
"This demand has led to increasingly competitive pricing, which means sustainable procurement is no longer a niche thing to do – it's a smart thing to do.
"It could just as easily be called sensible purchasing, because it formally considers the quadruple bottom line: environmental impact, social considerations, economic impacts and governance requirements.
"Balancing the Quadruple Bottom line means our councils are spending public money wisely and well."
Clr Rhoades said the Guide was born in recognition of the need to connect and communicate sustainable procurement with the 50,000 council employees across the state.
"For more than 10 years now, the LGNSW and OEH sustainable procurement partnership has driven and delivered expert training, capacity building, sustainable product roadshows, events and forums, as well as helping individual councils embed sustainable procurement in their day-to-day practice," he said.
"The LGNSW Sustainable Choice team is a resource hub staffed by industry specialists in sustainable procurement.
"Their hard work and expertise is keenly sought after by both private industry and local government, and has played a key role in Australia's contribution to the development of the International Standard ISO 20400, which was published in April 2017."
Clr Rhoades said the new ISO Standard is the first international standard for sustainable procurement, and is intended to provide guidance to organisations, regardless of size or sector.
"Sustainable procurement has the potential to create significant positive change, where environmental, social, ethical and economic requirements are improved throughout the supply chain from buyer to distributor to assembler to manufacturer," Clr Rhoades said.
"That's good news not only in Australia, but all over the world."
The Guide is being electronically rolled out to NSW councils from this week, along with supporting videos demonstrating the benefits accruing from sensible, sustainable procurement.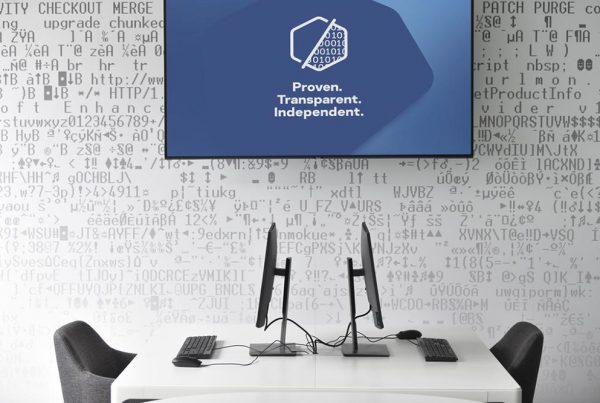 The great migration, capping off 2020 with a crossborder bang for cybersecurity.