New South Wales local governments have asked that the state government allocate an investment of $50 million from its poles and wires sale in the ongoing transition to less expensive, energy-efficient LED street lighting.
The call from councils comes in the lead up to the 2017-18 State Budget that's due to be handed down by Treasurer Dominic Perrottet on 20th June.
Local Government NSW (LGNSW) President Keith Rhoades said the switch to LED street lighting technology could deliver energy savings of up to 70 per cent on current road lighting, with much lower failure rates and at a lower overall cost.
However according to the LGNSW, the transition costs charged by the energy companies who own the lights are prohibitive.
"Councils are legally responsible for street lighting but – with very limited exceptions – the actual street light itself is owned by Ausgrid, Endeavour Energy and Essential Energy," Mr Rhoades said.
"These distributors are interested in maximising the returns from their street lighting business, and it is prohibitively expensive for councils to switch to cheaper, more effective and lower maintenance LED lighting."
Mr Rhoades said councils want to minimise costs to the community while also improving lighting quality, in the interests of public safety and amenity.
"Yet under the current regulatory framework, councils would be exposed to the full cost of the upgrade, including the inflated unrecovered cost of old street lights," Mr Rhoades said.
He said it's a "fundamental misalignment of interests" which is well within the state government's power to resolve."
According to Mr Rhoades, the creation of a $50 million fund to help make the transition from obsolete street lighting to modern LED lighting would benefit the entire community, 'because everyone uses roads and footpaths'.
Mr Rhoades also pointed to the potential safety gains from deploying high quality white light on main roads rather than the high-pressure sodium lighting that "currently dominates in NSW".
"Councils are constantly seeking to minimise costs to ratepayers and this is a clear area where savings can be made," Mr Rhoades said.
He said LED street lighting has the additional advantage of reducing greenhouse gas emissions, which is equally critical as all sectors seek to come to terms with the potential impacts of climate change.
"A Lowy Institute poll released earlier this month found community concerns about climate change are strengthening, with 57 per cent ranking it as the third most critical threat to Australia's national interest."
"LGNSW is calling on the NSW Government to support the transition to energy efficient street lighting, by establishing a $50 million fund that provides the financing and funding support necessary to make our streets safer and more energy efficient at less ongoing cost."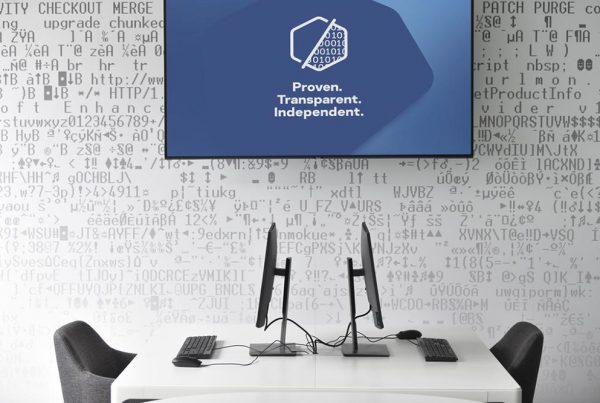 The great migration, capping off 2020 with a crossborder bang for cybersecurity.