The gleaming spires and frenetic bustle of New York City have captured the imagination of innovators and entrepreneurs for hundreds of years — and still do in the 21st century.
For Australian local governments looking to build the competitive and dynamic cities of the 21st century, America's east coast metropolises continue to offer a model for success.
A case study produced by the Future Cities Collaborative at the University of Sydney demonstrates how ideas from American cities like New York and Philadelphia are changing innovation in urban environments.
Titled Growing the Australian Innovation Economy, the case study reports on findings from a recent exchange program initiated by the Collaborative that enabled Australian councils to tour key urban locations in the United States, including those East Coast centres.
In both New York and Philadelphia, cities have focused on transforming entire neighbourhoods, often through a focus on improved amenity and mixed-use development.
New York has pursued projects such as the development of a top-tier applied sciences and engineering campus on city-owned land on Roosevelt Island, and data-driven solutions, such as LinkNYC, which provides citizens with public Wi-Fi by re-purposing out-of-date infrastructure.
Quasi-governmental organisations like the New York Economic Development Corporation, which reports to Mayor Bill de Blasio, play a part, driving growth through fostering dynamic, resilient neighbourhoods and advancing 21st century jobs.
Meanwhile, in its University City district, Philadelphia is complementing a dense concentration of institutional and private sector anchors with paces and intermediaries supporting entrepreneurs.
"The University City precinct has as its partners world-renowned anchor institutions such as Drexel and the University of Pennsylvania, along with small businesses and residents," the Future Cities report explains, saying it is "creating opportunity, and improving the economic vitality and quality of life in the University City area of West Philadelphia."
Drawing from ideas developed by the Anne T. and Robert M. Bass Initiative on Innovation and Placemaking, the report highlights identity, diversity, and sociability as being among the key attributes for thriving places.
"The role of placemaking in accelerating the development of thriving innovation ecosystems is increasingly important," it says.
"The last thing that innovation districts should do is try to start with a clean slate," the Future Cities report says in an extract from the Initiative's work. "Without any continuity in the community or urban fabric, places often lack the social capital and identity that builds up in other neighbourhoods over time."
View more from Shaping The Future series
See video series and sign up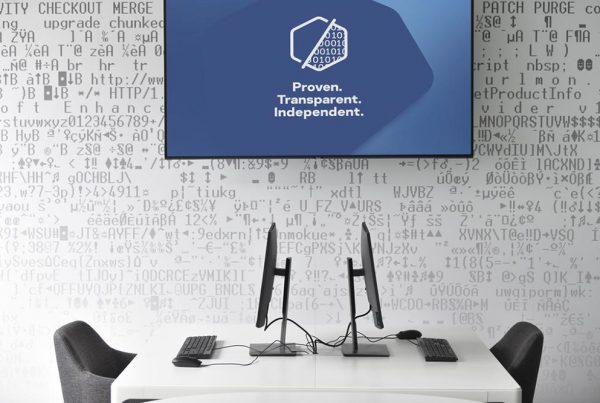 The great migration, capping off 2020 with a crossborder bang for cybersecurity.