The Victorian government has wasted no time in spruiking a new 'state-of-the-art' depot for Melbourne's new bigger trains, which Premier Daniel Andrews says will create hundreds of local jobs.
The new depot will be located in the suburb of Pakenham, where work is underway to create a 118-hectare facility that will include maintenance facilities, a train simulator and stabling for up to 30 trains.
According to the state government, the new facility will be built with 87 per cent local content – creating 400 jobs during construction and supporting 100 skilled ongoing jobs once the facility is operational.
'The depot will also provide skills and opportunities to young workers and those reskilling from other industries,' a release from the state government said.
It's set to become the docking grounds to house and maintain its new fleet of high-capacity metro trains (HCMTs) – these trains have a total value of $2 billion, which will be build by a consortium including Downer EDI, CRRC Changchun Railway Vehicles and Plenary Group.
There will be a total of 65 HCMTs, which will all be built in Newport, and the government's big sell on this project that it will be a major job creator – 1,110 local jobs according to the state government.
The government says its investment in creating a more robust public transport system is already creating hundreds of jobs in Pakenham, building more than 2,000 huge concrete segments for the elevated line that will remove nine dangerous level crossings between Caulfield and Dandenong.
The new Pakenham East facility will complete by the end of 2018, when the first of the 65 new HCMTs ordered by the Labor Government is due to arrive.
Quotes attributable to Premier Daniel Andrews
Mr Andrews said it's part of the government's "record" investment in transport to create jobs and get people home safer and sooner, every day."
Minister for Public Transport Jacinta Allan said the new depot will house and maintain Victoria's new fleet of high-capacity trains, which will reduce crowding and create space for more passengers on our train network as Victoria grows.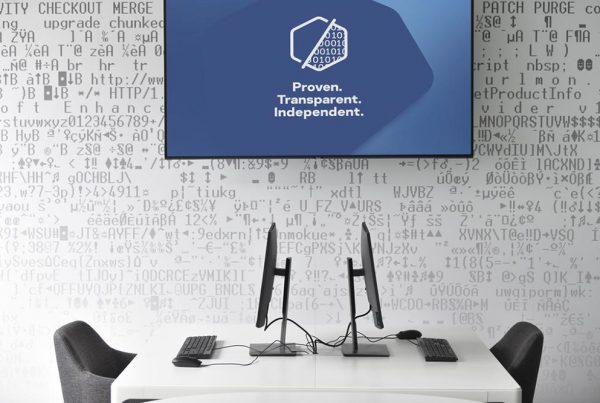 The great migration, capping off 2020 with a crossborder bang for cybersecurity.