It's 2017, and everywhere you turn, there's a reference to Facebook, Twitter, Instagram, LinkedIn, WeChat, you name it. There's no escape.
For those of us who actively use a digital device like a computer, tablet or smart phone (or even a gaming console or smart TV), you've probably been exposed to one of the above social media outlets that's permeated society.
It's so ingrained within the public consciousness; the President of the United States has made it a core element of his communications strategy, by presenting his agenda directly to the people for mass consumption, and therefore bypassing the critical eye of the news media.
Now whether you agree with the US President's broader policies or not has no bearing on the point – it's more that he's demonstrated that a corporate figure or a government institution has successfully used social media as an indispensable communications platform.
Even Prime Minister Malcolm Turnbull and Opposition Leader Bill Shorten have boarded the social media bandwagon, routinely posting status updates daily to reach broader audiences on popular sites like Facebook and Instagram. Former Prime Minister Kevin Rudd could be credited for pioneering the social media driven electoral campaigns that helped maintain his message throughout his leadership in the late 2000s.
And state premiers like Gladys Berejiklian, Annastacia Palaszczuk, Jay Weatherall and Daniel Andrews have followed suit. Not to mention prominent local government leaders like City of Sydney Lord Mayor Clover Moore and many others across Australia.
In fact, it would probably be viewed as 'suspicious' if an elected official didn't launch and maintain a social media account, rather in a similar, although unfair way, how prospective employers may view job applicants as 'suspicious' if they lack an online presence on social media.
However those employers need to realise that people at an individual level may be very diligent about their privacy. A company or a public figure has their own way of dealing with privacy matters that an individual doesn't.
That said, former NSW Premier Mike Baird unexpectedly vanished from Twitter shortly after he resigned from State Parliament – an unusual move to be sure, and we wouldn't have recommended it since he continued to maintain a more discreet yet still public profile!
If you're a company or a government body, you've either been quick to jump on board the social media express, or you've held back due to hesitation influenced by fear or strict organisational rules that forbid its use.
If you're in the former category, your sail has set. But if you're in the latter, you're probably in need of help, because the importance of social media as a communications tool cannot be overstated. Unless, that is, your organisation operates under the radar and you'd like to maintain radio silence. In that case, fair enough.
But if you're in a social media quagmire and you're struggling to find your voice and your footing, and you're eager to deliver your message to the public or even prospective clients, there are some important steps to follow.
Stay tuned as GovNews continues our series on the importance of social media.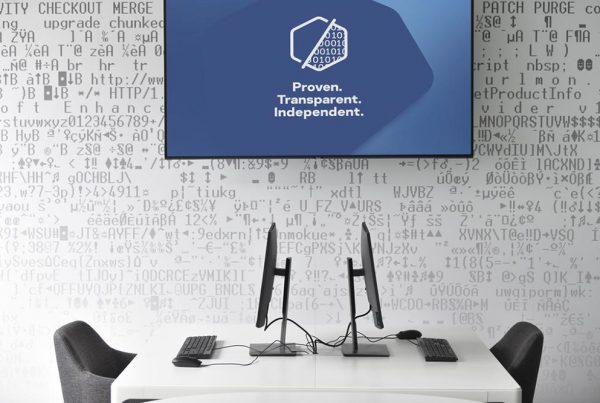 The great migration, capping off 2020 with a crossborder bang for cybersecurity.