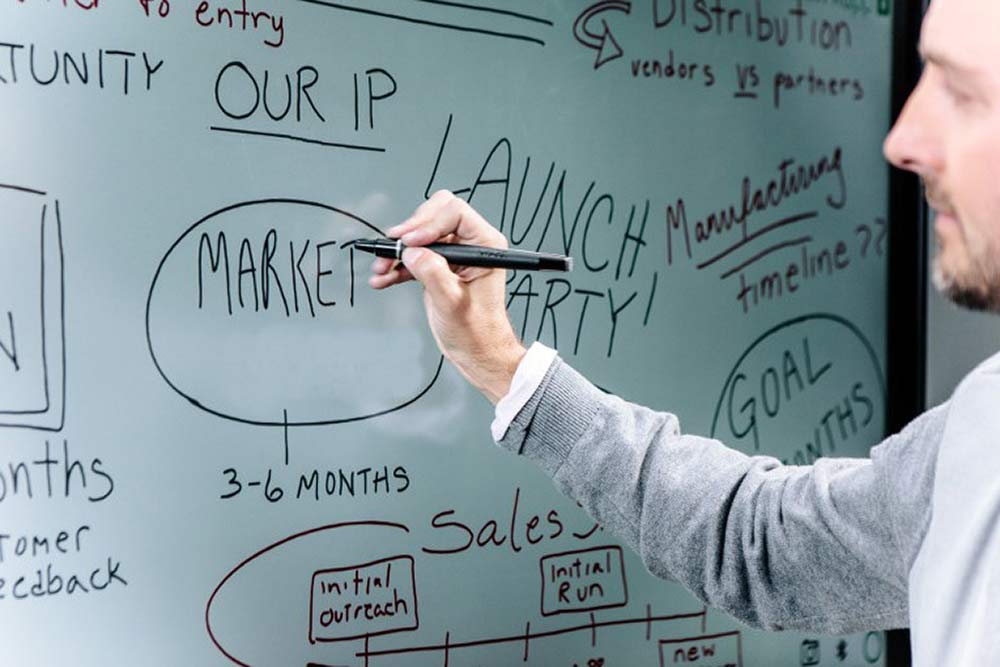 We love our personal devices because for the most part they work – intuitive, simple, powerful. But how many of us know how to make a video call or show a presentation in a meeting room…without asking, "How do I get this to work?"
In my business life, I've sat in hundreds of meeting rooms. Some of them are truly spectacular with multiple screens, amazing video capability, control panels that would grace a Dreamliner, that can move blinds up and down, change lighting and temperature…it's just a shame they can't make an espresso.
People sit in these rooms basking in the reflection of state-of-the-art technology… but with one drawback. No one seems to know how to use it and even if they have a clue they still don't press a single button for fear of looking like a fool.
I kid you not that literally every meeting I've ever sat in, virtually no one, without help from their IT guru or assistant, has even managed to connect their laptop to a screen – never mind make a video conference call.
Video conference calls have traditionally been the pinnacle of the absurdity of many a meeting room. To make a call often involves three days' notice to the secret world of the IT department to ensure their equivalent IT counterparts can set up 'a connection'.
This appears to be complicated even for the people who told you to buy the system in the first place as their counterparts bought a different system which ensures they can't interoperate without skilled hands.
Even when the connection is made everyone sits in bated breath for when the connection fails and the IT gurus are summoned on both sides to fix it. Most times they're standing just outside the door in readiness for this eventuality.
So why do companies continue to spend vast amounts on meeting rooms, which at best have highly dubious ROIs that simultaneously drive staff mad to the point they avoid using any aspect of the expensive technology piled up and use their mobile device instead?
Over my years as a tech CEO, the advice typically comes from IT who explain about "future-proofing" and why you need all this technology and complexity. Perhaps the reason for these systems emanates from a body of people who want to keep their jobs secure by ensuring complexity. Why not ask our people what they actually want to use every day. I think you will find their answers surprising.
A couple of years ago, we realized at SMART that the world had already gone mobile. Our personal devices are already the centre of our communication world and where for example we make a video call in seconds, sometimes to two or three people simultaneously, without needing any IT guru on hand to do it.
We learnt people simply want to walk up and use solutions which work the way they work. Where meeting rooms are actually work areas to get things done in, collaboratively and not 'statement' rooms from a bygone era.
We decided to make solutions for the mobile world that were naturally intuitive, simple, yet powerful. The art has been to understand how people think and work with and through their mobile device and conform our products to that type of human behaviour. This wasn't as easy to do as one might think. Creating simple has been harder than we ever imagined it to be.
Our new SMART kapp iQ is a great example of the ideal solution for a working meeting room. Walk in, and it powers up on its own so you don't have to hunt for a remote control. As it powers up, it immediately becomes a whiteboard, which in turn, you can immediately write on.
No menus to find the whiteboard control or ink choices or whatever. If you want to share with your colleagues in the room or anywhere on earth simply connect your mobile via Bluetooth just as you do with every other device you connect to.
Then when you write on the board it appears on your device and when you write on your device it appears on the board which is the same for every person you invite to your meeting. Oh and it's not only on the board where writing appears, as if by magic everyone can see what each other is writing too.
You can also use SMART kapp iQ to connect content to for all your presentations as it's a 4K display with touch like your device. No IT, no integration, no expensive support costs.
SMART kapp iQ is intuitive, simple, powerful and something you will use every time you walk into your meeting room, you will get stuff done, and done with confidence. Isn't that what we all want?
Neil Gaydon, past President and CEO of SMART Technologies.
ABOUT SMART TECHNOLOGIES
SMART Technologies is a leading provider of technology solutions that enable inspired collaboration in schools and workplaces around the world by turning group work into a highly interactive, engaging and productive experience. SMART delivers an integrated solution of hardware, software and services designed for superior performance and ease of use, and remains a world leader in interactive displays. Specialties include – Interactive Whiteboards, Interactive Displays, Student Response System, Wireless Slates, Interactive Learning Software, Document Cameras, Collaboration, Interactive Projectors.
Transforming how people work and learn, worldwide.
• 3 million classrooms worldwide
• 5 million software downloads annually
• 200 Fortune 1000 customers
• 300,000 SMART lab users
• 100% year-over-year revenue growth in interactive displays
• Working in partnership with Free the Children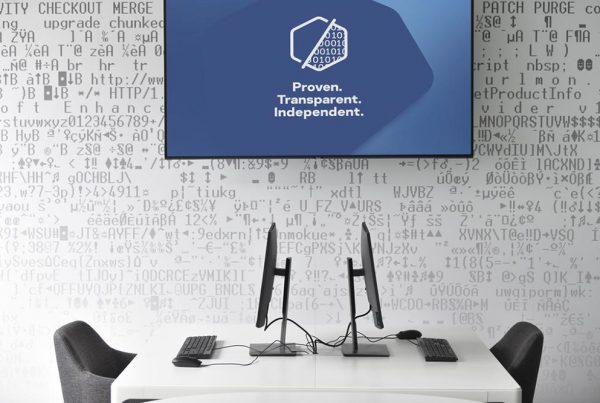 The great migration, capping off 2020 with a crossborder bang for cybersecurity.