As one of the most complex and elusive elements of governance, procurement teams are a staple of standard public sector practice that makes all the moving parts go.
It's a series of steps in a profession that includes highly knowledgeable individuals following guidelines and best practice to ensure that the billions of dollars within government budgets are wisely spent.
Essentially, procurement officers are on the frontline to pursue the biggest bang for their department's precious buck.
But of course, like anything, procurement in government is managed by people. And the human element is what makes it more interesting than the bottom line.
That was the theme of discussion at the Building Procurement Capability conference held in Sydney on 22nd to 23rd November, which offered unique in-depth perspectives from some of Australia's most authoritative voices on the subject matter.
One of the first up was Ben Shute, Fellow of the Chartered Institute of Procurement and Supply and chief executive officer of Comprara, a procurement solutions provider, who offered recommendations regarding procurement employee behaviour and assessment on their skillset.
Essentially, if you suspect your procurement team is underperforming, you can track their capability, which would be a blessing to leaders who want to ensure their team is up to the challenge, but a worry to team members who feel in over their heads and work hard to hide that deficiency.
But when Shute elaborated on a potential solution to tracking capability, it's not quite a draconian as you might think. In fact, based on the procurement profession's characteristically lower rate of self-assessment compared to other industries and verticals, he encourages team members to assess their skills and abilities in their roles.
There's an old saying that "we're our own worst critic", which according to Mr Shute's presentation, procurement professionals seem to persistently defy, but he insists it's the most effective way to ensure better productivity and greater value for money.
Other thought leaders included Stephen Kehoe, head of procurement at Queensland Rail, who detailed the complexities of the move to split the railway operator into two entities, and its impact on procurement.
Mr Kehoe offered a simple procurement value proposition, which reads "To partner with the business to provide trusted procurement services and advice, to drive commercial and business outcomes".
Joining the discussion was more from Queensland, where Julia Hopkins-Martin, director of procurement strategy from the Procurement Office at the Queensland Department of Transport and Main Roads endorsed the 70:20:10 model for learning in her team.
Summing up the event, the participants offered their own vision to make better procurement teams and to ensure that more effective strategies are enacted.
Do you have any ideas to offer? Do you have a vision for a more robust procurement team? Do they self-assess? How proactive are they? How to they cope with change? Share your insight with GovNews by contacting editorial.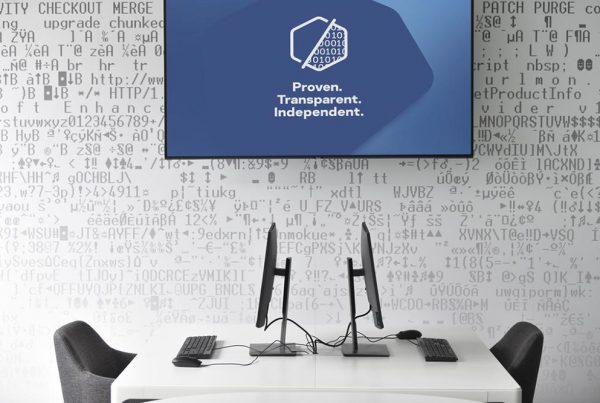 The great migration, capping off 2020 with a crossborder bang for cybersecurity.