Look inside many integrated energy or waste management facilities around the world and you'll discover cutting edge technologies provided by a host of Danish, German, French and Spanish companies.
Australian business and government need to ask themselves why these companies dominate global markets, winning lucrative government contracts from defence to the provision of smart city solutions? And why Australian companies are missing out despite the best intentions of government procurement to buy local?
Part of the answer lies in Australian companies being innovative and creative, but not matching the global competition in terms of demonstrable track records. The Australian Industry Group and World Economic Forum's Global Competitiveness Report 2015-16: Summary Results for Australia reveals that we are dropping down the competitiveness ladder, and now rank 25th for our capacity to innovate.
The other part of the answer lies in government policy. The very same report Australia ranks 70th in the world for government procurement of advanced technical products!
Government regulation and industry policy
Harvard economist Professor Michael Porter observes that government regulation can drive innovation by setting new industry standards. This forces companies to invest in new ideas and reap the financial gains of first mover advantages.
Australia innovated in financial regulation in the 1990s spawning the development of EFTPOS here and tech winners involved in money transfers. But innovative government regulation has been largely replaced by caution and suspicion of regulation.
California's legendary emissions and environmental legislation has spawned a new generation of companies such as Tesla that have captured the imagination of policymakers and politicians around the world.
Across the Atlantic in Europe, government commitment to addressing climate change have created global export markets from cleantech to smart city technologies.
Governments in these countries are serious about industry policy. Australia's billion dollar innovation fund pales into insignificance when compared to what these European countries commit financially to support innovation, best practice and the exchange of ideas. Ones that also contribute to a healthy industrial ecosystem of SMEs that are networked and best in class.
These countries do not shy away from commissioning pilot projects that act as test beds for new ideas and investment. Projects based on partnerships between business, government and universities. The Europeans call this the triple helix that push the innovation envelope and encourage companies to collaborate locally and globally to find new solutions and commercialise them.
Hence, procurement gets the best of both worlds – value for money and local companies delivering smart solutions that are best in class.
The story for Australia on the other hand is one of a declining share of government contracts going to SMEs which have dropped to 28 per cent in 2013-14 from 34 per cent in 2011-12 (see The Australian Financial Review, 27 January, 2017).
Made best, made Australian
Australian procurement policy has good intentions, but as we know, the majority of Australian companies usually end up as sub suppliers providing low value added inputs.
We have a choice. Cave into "made in Australia" populism mirroring Donald Trump's ascendancy to the US Presidency. Or develop Australian industry policy that creates a uniquely Australian innovation milieu supporting local SMEs to become micro multinationals.
This requires government and business partnering for the long haul. Australia can longer flip-flop on policy from climate change to R&D tax concessions. Business needs certainty.
Now is the time for Australian industry policy to evolve so buying Australian means buying the best. Perhaps then local procurement can really deliver competitive advantages for Australian SMEs and propel them into new global markets.
Rodin Genoff is managing director of Rodin Genoff & Associates, Sydney & Singapore.
More from Rodin Genoff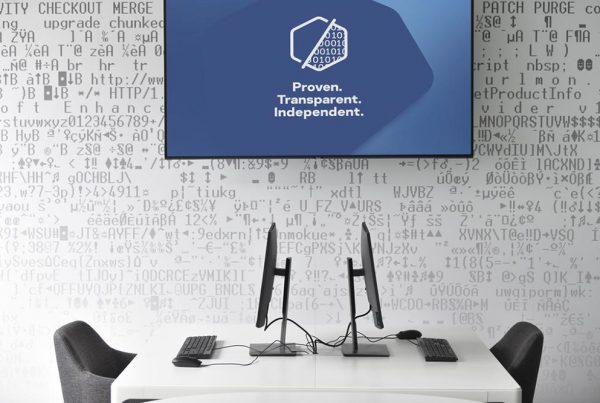 The great migration, capping off 2020 with a crossborder bang for cybersecurity.