The Australian Centre for Event Management at the University of Technology Sydney is proud to announce the line-up of its annual 1-Day Workshops series for Sydney in 2017:
24 July
Noel Landry: Successful Event Project Management
25 July
Wayne Middleton: Event Risk Management – What you need to know
Gill Minervini: Injecting creativity and innovation to public events
26 July
Meg Bailey: Making your corporate event truly memorable
Avant Agency: Developing and maintaining event partnerships
27 July
CIRCUS SOLARUS: How to incorporate performers into your event to make it truly memorable
28 July
Amanda Jackes: The multi-award winning Woodford folk festival – what makes it special and what can you learn from it to enhance your own event's operational practices.
~~~~~~~~~~~~~~~~~~~~
Presenter profile:
Gill Minervini is a Sydney based creative director and producer with over 25 years' experience in festival, event & creative project direction and delivery.
Gill has produced some of some of Australia's most engaging and successful international events creating unforgettable experiences for diverse audiences. She brings festivals and events to life from inception to delivery. Known for her innovation, creativity, inclusiveness, quality, financial effectiveness and strategic direction, she provides proven solutions to increase visitation and build profile for destinations through creative activity.
She started her company gill minervini creative in 2015 and recent highlights include as the Creative
Producer of the Riverbank Palais for the 2017 Adelaide Festival, director and producer of the Barangaroo Welcome Celebrations (Sydney), producer of Dark MOFO's Winter Feast for MONA (Hobart) and director of the 2016 Newtown Festival. Gill is currently directing major outdoor activations at the Docklands for the City of Melbourne and the opening ceremony of the 2017 Rugby League World Cup. She is also the Creative Director of ArtMoves, a public art project for Transport for NSW.
Formerly as Creative Director for City of Sydney Events, (1999 – 2015) she was responsible for their major event program including Chinese New Year Festival – the largest celebration of the lunar new year outside of mainland China, Art & About Sydney – a major international public art festival and Sydney Christmas Celebrations.
gill minervini creative provides festival and event direction, media services and creative and strategic advice to a range of national clients including the Adelaide Festival of Arts, Barangaroo Delivery
Authority (Sydney), Museum of Old and New Art (MONA – Hobart), Arts NSW, Transport for NSW, Newtown Festival, Hobart City Council, Radio 2UE (Sydney), Waverley Council (Sydney), University of Technology (Sydney), Warringah Council (Sydney), Randwick Council (Sydney), Events Tasmania and Tourism Tasmania.
Gill is known for her unique blend of accessible programming of the highest quality and her signature style of large scale, transformative, immersive experiences incorporating visual art, food and performance. These events attract huge crowds and record breaking results – for example Winter Feast for MONA's Dark MOFO broke all event visitation records in Tasmania in its first year and was responsible for a 64% increase in hotel bed nights – the highest ever occupancy in a Tasmanian Winter. Dark MOFO was a recent recipient of the Sidney Myer Award. The Barangaroo Welcome Celebrations, directed and produced by gill minervini creative were nominated for three Australian Event Awards (2016).
Gill was also the first festival director of Sydney Gay and Lesbian Mardi Gras from 1989 to 1991 and has directed, managed and written for many theatre companies including Griffin Theatre (Sydney), Troupe and Red Shed Company (Adelaide) and Australian Theatre of the Deaf (Sydney). She was a Program Manager for the Community Cultural Development Unit of the Australia Council and has extensive experience as a radio and television presenter for ABC & 2UE radio, Channel 10 and Foxtel.
Gill will be presenting a workshop on the topic of "Injecting creativity and innovation to public events" with ACEM UTS on Wednesday 26 July, 2017.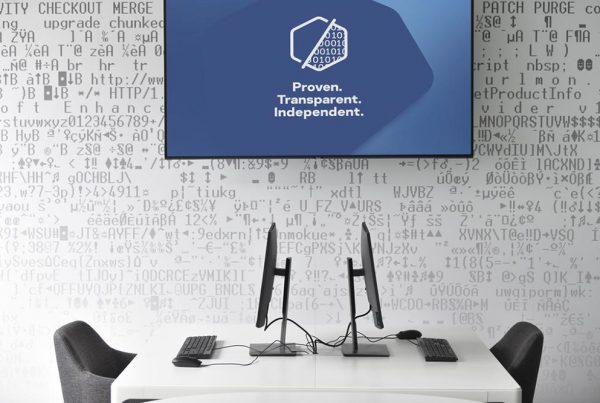 The great migration, capping off 2020 with a crossborder bang for cybersecurity.