When that big 'share' button was invented, little did organisations realise how much it would impact the discussion on their published online content and how it would enable readers to influence one another on its merit.
Whenever a media or government organisation create and publish content, regardless of whether they enable their comment section on a certain article, they're essentially throwing it out to the wolves – because they are unrelentingly bloodthirsty for content to maul. Of course, they'll either praise its effort to represent them, or they'll condemn it for failing to recognise their position.
And because it's on social media, usually shared on an unrelated party's page or feed, the original publisher has no power to moderate the discussion, unless the organisation itself has shared the content on its own page.
This is exactly what led to many comment sections being closed down – the lack of manpower to moderate volatile discussions influenced by simmering political differences, spam posters, and just plain old fun trolling. Unofficially, it's why the Internet Movie Database (IMDb) closed its message board section, with speculation that the move was influenced by studio protests at negative discussions about their 'inferior' products.
When comment sections on news pages were all the rage in the 2000s, it was difficult to control, but at least the organisation could do so at its own discretion. After all, an organisation cannot allow defamatory content being published on its website, regardless of users' cries of 'freedom of speech' – and if they're in the US, that only means the government cannot "prohibit the free exercise thereof; or abridging the freedom of speech, or of the press; or of the people peacefully to assemble".
But the media landscape has changed dramatically in the 2010s, where news organisations find themselves in the awkward position of having to deal with the consequences of downsizing their staff, contemplating their existential value in an oversaturated market, and appealing to demographics who have rejected them as 'mainstream media stooges' along with the dismissal of being 'fake news'.
Thus, you'll only find comment sections available on news sites that have the time and money to monitor them. Namely, the larger organisations with some hands on deck to spare.
They can be fun to read! Probably even more interesting than the article itself, where you may have found yourself skipping the main body of the article to reach the comment section just to see how others have reacted to what appears to be a controversial story. A reader can connect with these comment posts in a way they might not be able to with the main article – unlike the journalist who wrote the piece, the comment posters are just like the incoming reader, they've consumed the content and each have their own unique response. It then becomes a 'public sphere' style community, where the internet becomes a democratic platform unlike any medium preceding it.
But as news organisations have taken more control over this feature, it's essentially become outsourced to Facebook and Twitter, where commentators are now in an even freer position to lend their thoughts, as eloquent or outrageous as they may be.
When an article is shared on a Facebook page, whether related or unrelated to the organisation that published it, commenters have taken it as licence to post whatever kind of response to the article that pleases them, from pointed discussion about the story itself informed from their own insight, to casual participation, to even blatant 'trolling' and 'flame wars'.
So what are the ramifications of this social media practice? On one hand, it relinquishes news organisations (and even government press offices) the responsibility of moderation, and they no longer bear the burden of potential legal consequences if a commenter posts defamatory claims. Plus users are provided a forum where they may discuss the merits of the article, react to its claims, and find solace in their conception of democratic discourse (not unlike internet message boards).
On the other hand, it does run the risk of making a news organisation appear closed and opaque when it doesn't run a comment section. And organisations may leave themselves open to highly defamatory responses on Facebook or Twitter when the articles are out there for all to share where control has been handed over to the masses.
It's a risk that organisations need to weigh themselves, as their relationship with social media becomes more entwined and mutually dependent.
Although you can control the message you send, you can't hope to control the conversation of the masses. Although people can be rather malleable on most occasions, they've become far more independent and resistant to mainstream information sources through their conditioned scepticism and selectiveness in who to trust.
Again, if you can control the message, just ensure it's accurate, not informed or influenced by blatant and cynical political bias, and audience engagement will gear more toward your own desires.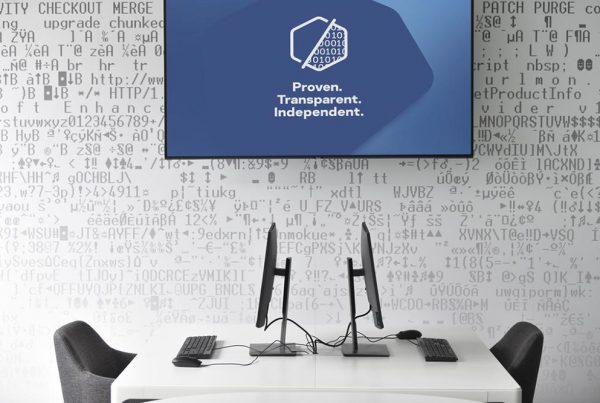 The great migration, capping off 2020 with a crossborder bang for cybersecurity.