Whenever New South Wales gets a change in leadership, it's almost like getting a new Prime Minister because governing the state is almost like running a small country.
And following the ascent of Gladys Berejiklian to the top job, along with Minister for Finance Dominic Perrottet as Deputy Leader, the new Premier is under pressure to maintain the state's unparalleled economic resurgence that manifested under the O'Farrell and Baird governments.
The row of new faces in the leadership provide a golden opportunity for sectors such as local government and property developers to make their case, especially councils who feel they've been unfairly treated through the Baird government's controversial amalgamation policy.
The NSW local government sector has often felt ignored by the Coalition government, and has repeatedly retaliated against O'Farrell/Baird regime's unpopular council mergers, which resulted in the formation of 19 new councils in May last year.
Immediately after Ms Berejiklian's appointment to the leadership, Local Government NSW (LGNSW) President Keith Rhoades praised her proposed approach to leadership.
Mr Rhoades said given LGNSW's experience with the former Treasurer, now Premier, he was confident that she would keep her promise to listen to the wishes of the community.
"We worked closely with Ms Berejiklian in our ongoing advocacy work to protect councils and communities as the government implements its Emergency Services Property Levy," Mr Rhoades said.
Mr Rhoades said a number of wins were achieved as a result of those discussions, which he feels will benefit ratepayers.
"For example, Ms Berejiklian listened to LGNSW's arguments and agreed to full cost recovery for councils, as well as clear indication on rates notices that the ESPL is a state government levy and not a council one," he said.
Basically, the local government sector seems to feel confident at this point that progress can be made in relations with the state government, especially now that Ms Berejiklian has pledged to consult with National Party leader John Barilaro and the community on the issue of forced council amalgamations.
Another issue that's been a painful thorn in the government's side and a persistent headache for anyone wanting to enter the property market in Sydney is housing affordability.
Essentially, almost everyone is complaining that nothing is affordable for first-time home buyers, and cheeky rhetoric from Deputy Prime Minister Barnaby Joyce that people should just move out of Sydney and Melbourne is only aggravating people who are entangled in their home cities due to work or other commitments.
Now the Urban Taskforce of Australia (UTA) is calling on Ms Berejiklian to drive planning system changes to resolve the housing affordability crisis.
Urban Taskforce chief executive officer Chris Johnson said the new Premier has "hit the ground running" by nominating housing affordability as one of her top priorities.
"Clearly the current policies and systems will need to change to lift housing supply and put downward pressure on house prices. The Premier will need to undertake a thorough investigation of the state's underperforming, excessively-complex planning system, which has been described by the Prime Minister as being three times slower than Queensland's planning system," Mr Johnson said.
He said many developers are still bogged down with local politics, excessive levies, reluctance from local authorities to support development and out of date planning controls, which are inconsistent with the state government's vision for growth around transport nodes.
"The state government must take a stronger role in driving housing projects rather than delegating them to councils. The end product of council delays is to slow down housing supply and this drives up the cost of housing production which ultimately impacts on affordability," Mr Johnson said.
Mr Johnson strongly suggested that the Premier needs to appoint a Commissioner for Housing Supply and Affordability to focus on outcomes not process.
"The Commissioner should report directly to the Premier and to the Greater Sydney Commission," he said.
The Property Council of Australia echoed Mr Johnson's call for a greater focus on housing affordability, while offer two other major priorities, such as boosting economic growth and locking in infrastructure delivery.
Property Council NSW Executive Director Jane Fitzgerald said addressing housing affordability through turbo charging supply must be a top priority.
"We need at least 725,000 houses by 2036 and we won't reach this figure unless we unlock more land and reform the planning system," Ms Fitzgerald said.
She suggested that code assessment should be extended and bottlenecks in the planning system need to be removed to ensure more homes can be built more quickly.
Ms Fitzgerald also suggested that the foreign investment tax must be reformed – "as it stands, it is a tax on housing supply and will push up prices further as it starts to bite".
"The new Premier should make an immediate contribution to improving affordability by confining the tax to final purchasers not home suppliers."
And of course, the Property Council acknowledged Ms Berejiklian's strong transport and infrastructure background, and how that can be used to ensure that NSW maintains its momentum in delivering crucial upgrades to roads and rail, as well as asset recycling.
"We must also ensure that infrastructure continues to be planned for and delivered. The Baird Government made a record investment in infrastructure through key reforms such as asset recycling and this approach should continue."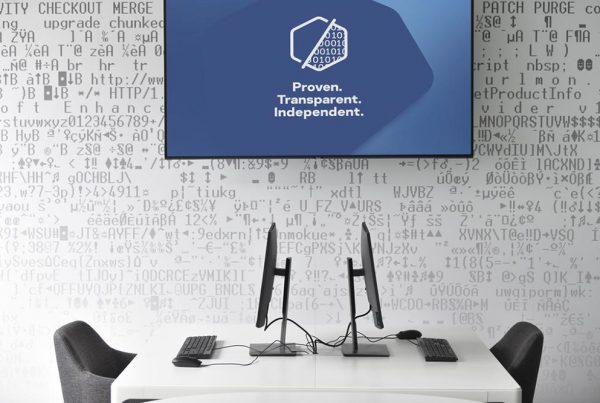 The great migration, capping off 2020 with a crossborder bang for cybersecurity.