It's no secret that Sydney is a socially and economically divided city, with steep cultural differences that are deeply wedged from area to area.
Although other cities across Australia and the rest of the world have their differences and divisions between suburbs and jurisdictional borders, Sydney is a particularly noteworthy case where these splits and rivalries have festered due to infrastructural neglect across certain parts of the greater metropolitan area.
Experts have commented that Sydney is at a crunching point due to an infrastructural inequality that will lead to transportation gridlock by 2035 if something isn't done to alleviate the problem.
It's a fundamental issue that was covered at the Cities 4.0 Summit in Melbourne on 23rd March, 2017, where Greater Sydney Commission, Deputy Chief Commissioner and Economic Commissioner Geoff Roberts not only examined some of the major infrastructure projects that are set to transform greater Sydney, but also put a spotlight on a major issue that's fractured Sydney for decades.
Mr Roberts illustrated Sydney as a "metropolis of three cities", including 'eastern city', 'central city' and 'western city'.
He strongly emphasised the fact that the western side of the city has been left to fend for itself as the suburbs have been rapidly expanding due to rising population and development, but the crucial transport infrastructure hasn't yet caught up.
He suggested that more transport options are needed to bridge the divide between these three divisions or else Western Sydney siders will be subjected to "institutionalised disadvantage".
Some of his bolder suggestions, which are part of the Greater Sydney Commission's plan to create a more harmonious city, are to enable a 'triple city' approach that connects people in a 30 minute time frame, and that Western Sydney could become an area where there are no privately owned vehicles.
"In terms of '4.0 Sydney', fundamentally, we think it's about equity… equity of opportunity of housing, jobs," Mr Roberts said.
He joked that "we're not Trotskyists though, we're not plan and they will come people", but said "we have a deep interest of the ecosystem of business, but our job is to try and to enable, not to do, but to enable the connective tissue in order to make that happen".
Mr Roberts of course pointed to the in-development Western Sydney Airport, which he said is the first time in 229 years that the west of Sydney has been given a strategic economic advantage because of its "huge" impact on the status of the area because of new trade and travel with Asia.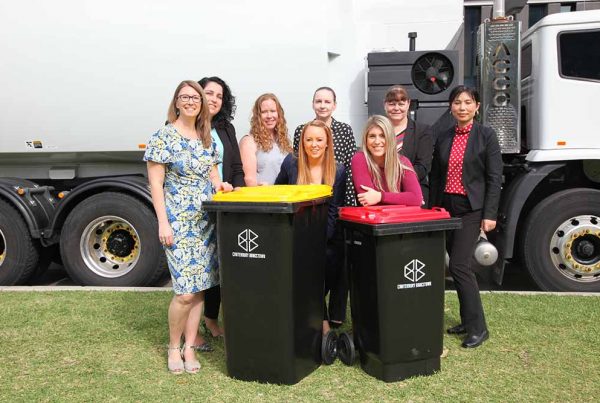 Local government's frontline of committed waste warriors.