Painful. Frustrating. Complicated. Just a few of the words used to describe government digital procurement by buyers and sellers of public sector services. As governments around the world digitally transform their services, the way in which they procure those services (people and commodities) is innovatively being reinvented.
Delivering on Digital: The Innovations and Technologies that are Transforming Government, the latest book from Deloitte's William D. Eggers and Deloitte University Press, provides the handbook for how to achieve successful digital transformation in government.
In his chapter on 'hacking procurement' Eggers outlines five principles of more innovative and agile procurement systems for the digital age that can help both public servants who are buying and companies who are selling, to pioneer and be part of a better way to procure digital services.
1. Government as the innovation catalyst
Government is a big spender. Last year the Australian government spent $5 billion on digital procurement. Government can harness this power and be a disrupter.
The Australian Federal Government has recently launched a new Digital Marketplace to transform digital and technology procurement. The Digital Marketplace is an online ecosystem where government buyers can publish briefs outlining their requirements and suppliers (of which there are currently 245) can respond – leading to efficient, productive procurement transactions. This new procurement method reduces the number of hoops potential suppliers have to go through, meaning more businesses are likely to apply for government digital work.
When launching the Digital Marketplace, the Hon. Angus Taylor, Assistant Minister for Cities and Digital Transformation, explained, "we need procurement processes that encourage innovation, that are actually encouraging service providers and government to constantly look at new and clever ways of doing things."
The Australian Digital Marketplace draws on the experience of the UK's Government Digital Service with their G-Cloud offering, a similar ecosystem credited with increasing the number of small suppliers from across the UK selling to central government.
2. No married at first sight; deep courting please
'Show me, don't just tell me' is increasingly becoming the mantra for buyers. They want to see working prototypes rather than beautifully crafted PowerPoint presentations.
For example, the US Government's digital consultancy, 18F, has recently trialled paying suppliers to provide a working prototype to demonstrate their credentials rather than submitting lengthy bid documents. Paying five suppliers – say USD $20k each – to provide prototypes for testing is seen as a more efficient way than spending say USD $100k on evaluating tender documents. This approach also enables learning that informs product development and delivers the beginning of a minimum viable product. It also offers suppliers the opportunity to showcase their technical capabilities and enables their teams to work collaboratively to demonstrate their full offering rather than just their sales capabilities.
3. Modular approach: lower risk, faster cycle time
Procurement innovators are ditching big, lengthy delivery programs in favour of small batches of requirements that are pushed through to production more quickly. The rationale is that a continuous delivery pipeline of smaller outputs not only minimises risk, but the less complicated the project is, the more likely it is to succeed.
This approach is advocated by digital teams within the UK, US and Australian governments. It keeps digital team members on their toes by making their contributions very visible. The advent of cloud technology has enabled this approach by removing any delays in fulfilling hardware requirements and establishing data centres.
Modular approaches, however, do not always fit with the process and timetable requirements set out by Government organisations which are currently focused on higher cost, longer term programs.
For example, the Digital Transformation Office in Australia has been working with the Department of Finance to pioneer agile business cases. These seek to balance the necessary controls safeguarding the use of public money with the flexibility of a modular approach. That is, the starting point is understanding the outcome required (the user need being met) rather than defining what the new service will look like.
4. Great digital bake-offs: agile ways to engage sellers
"Using a "bake-off" style approach that involves short-term sprints and teams from multiple contractors … allows agencies to keep their options open," says Eggers in his chapter on 'hacking procurement'. He notes that agencies are increasingly prioritising flexibility and agility and not tying themselves to a single company. Smaller and shorter contracts are increasingly being seen as a way to encourage higher quality delivery.
Mark Schwartz, Chief Information officer of the US Citizenship and Immigration service (USCIS), implemented a bake-off style approach to procurement called 'Flexible Agile Development Services'.
Rather than awarding one contract, USCIS starts a project with two teams from four suppliers. Every six months they then increase the suppliers from the best performing teams and reduce those from the poorest performing teams. The competitive pressure to excel has resulted in better delivery and has even led to collaboration between suppliers to show how well they work together.
5. Train government buyers in digital-age procurement
Government needs to catch up with the private sector. Procurement as a profession within the public sector needs to be reinvented to match the latest approaches. Buyers need to be savvy about the products, process and the need for speed and agility.
A recent Deloitte survey exploring digital transformation of government saw three-quarters of the 1,200 government respondents agree that procurement must change to accommodate digital transformation, including to allow for agile development and less restrictive terms and conditions.
As digital transformation flows through government services, it must also flow through systems and functions, including procurement. We are seeing the beginnings of this in Australia, especially with the establishment of the Digital Marketplace. With the introduction of this new ecosystem and perhaps by following the principles set out above, the reactions of those interacting with government procurement will hopefully evolve to be more along the lines of 'straightforward', 'streamlined', 'simple'.
Simon Cooper leads on Digital Transformation in Government in Deloitte's Sydney Consulting Practice.
Article originally published by Deloitte and has been republished on GovNews with permission.
ABOUT DELOITTE
Deloitte is the brand under which tens of thousands of dedicated professionals in independent firms throughout the world collaborate to provide audit, consulting,financial advisory, risk management, tax and related services to select clients.

View Deloitte Profile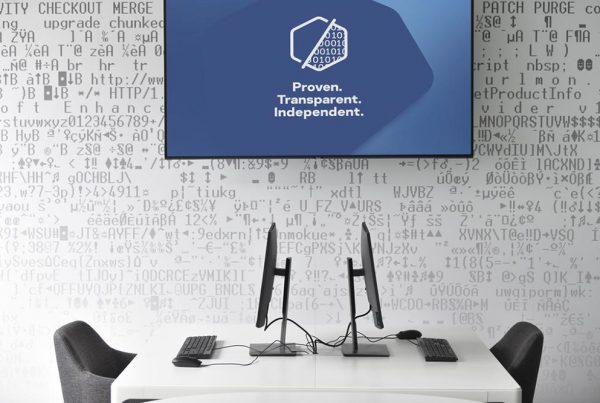 The great migration, capping off 2020 with a crossborder bang for cybersecurity.