As social media has gathered momentum in the 2010s, especially as a grassroots platform for the general public, it's become almost like a glorified 'message board' or 'discussion forum'.
Outlets like Twitter, Facebook and LinkedIn for example are similar in principle to their older discussion forum counterparts, many of which still exist as they have formed their own niche communities dedicated to a certain topic, idea, person or activity.
The approach to communicating through message boards, or 'bulletin boards' as they've also been commonly referred to, is a simple process of registering a profile, uploading a profile picture, composing a short bio, and often times going by with an alias, as it's been almost traditional to do since the early days of the internet when it was still somewhat taboo to be using your real name.
But as social media rolled along in the late 2000s, the approach to engaging with online communities changed dramatically, as it became much more acceptable to use your real name, as Facebook made it mandatory when a user would sign up, however users have been known to bend that rule if they genuinely feel their online safety and security is at risk.
And then Twitter came along and changed the rules of the online communications game once again.
When Twitter made its entrance as a real power player in the late 2000s and solidified its base as a key platform of political and social influence in the early 2010s, it became an important tool in a company or government's arsenal of communications with the public.
Now with social media acting as a direct line of communication with the general populace who are quite figuratively wired into it, if you're looking for a press release from a government department, you may not even find it – your best bet is to check an official's Twitter or Facebook to see their big announcement!
Leaders, ministers, councillors and bureaucratic staff have made their social media their de facto press office, where depending on the seniority of the personnel involved, they may either have complete autonomy over the messaging and management of the profile, or they may farm it out to specialised media staff or personal assistants who post updates by proxy.
Sweet Tweet Strategies
Although it's easy to get the impression that government bodies, or anyone in an official capacity is posting tweets and updates almost randomly or reactively to what's going on in their department, the reality is a great deal more organised and closely managed than that.
Like any organisation with an informed and robust media stuff that's fully in touch with social media trends and the finer nuances of their facilities, they would pursue their social media in a way that all aspects of an organisation require.
That magic word, of course, is 'strategy'.
If your organisation has a strategy in place for any other aspect, whether that be accounts, finance, stock, maintenance, marketing, creative, research and development, then we cannot overstate the importance of incorporating a social media strategy to stand alongside these other verticals.
One of the first gaffes that an organisation can make with its social media, and this is an understandable one due to its relatively new status and unfamiliar territory, is that social media can become such an afterthought that companies don't assign a fulltime professional to coordinate their channels.
Here's what you need to do:
If you have social media channels, hire a professional to coordinate them and post updates
Hire a social media manager – doubly important to develop a social media strategy for you. This individual may either have a strong social media background, or they've come from a slightly different field such as public relations or journalism and they've been involved in developing PR and editorial strategies before
Ensure updates are posted to each channel daily
But that's not all.
Now you need to know what kind of strategy is required of any organisation. Of course, if you're a company, you're expecting to operate on a long term basis, and therefore you have strategies on file in other verticals. These may be your product launches, your deals with other companies, your expected start dates on projects and initiatives, and even your conferences and events.
Your social media manager will be the one to develop these strategies. This is how they should be formatted:
Annual strategy – this is your broader plan to move the company forward with social media. Use this as your benchmark to measure against. When creating subsequent annual strategies, use previous ones as a baseline and state your successes and failures, and ensure to rectify those failures.
Individual strategies – these go into greater detail. They're meant to direct how each project will be promoted through social media. For example, if yours is an event management company and you have 10-15 conferences scheduled in the year, each event will need a social media strategy to promote it.
When this is implemented, your organisation will have a greater ability to communicate its message to the wider public and will have the necessary tools available to make your public conversations seem more effortless.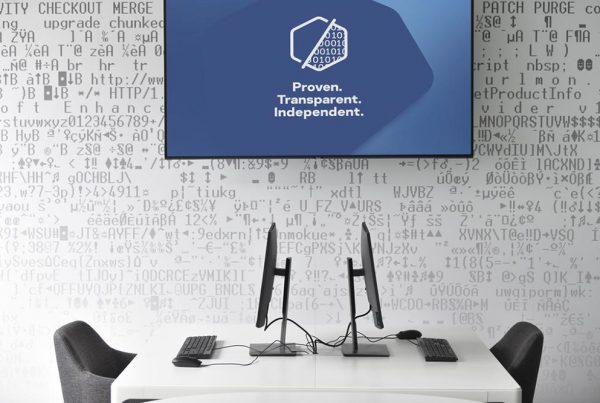 The great migration, capping off 2020 with a crossborder bang for cybersecurity.