Elected unopposed by the party room, Gladys Berejiklian has become the 45th Premier of New South Wales.
Following the sudden departure of Mike Baird from the leadership and politics altogether, Ms Berejiklian will step into the top job while inheriting the management of Australia's strongest state economy, as outlined in CommSec's latest State of the States report.
The analysis from the Commonwealth Bank of Australia's securities arm should come as good news for the new Premier, as it states that NSW has topped the rankings in economic growth, equipment investment, retail trade and dwelling starts.
Essentially, the new Premier is off to a swell start.
She's likely to continue down the path of creating a more robust transport and infrastructure system for the state, which has become a staple of her political career so far as she proved herself a very prolific Minister for Transport under the O'Farrell government.
However, Mr Baird left some knots untied that will pose as a significant political challenge for Ms Berejiklian, as she will be forced to mend wounds with the Nationals over amalgamations, who recently announced that they would not support the policy in regional areas.
Ms Berejiklian always seemed like a 'Premier-in-waiting', as her name was passed around as a potential candidate for the leadership when Barry O'Farrell stood down in 2014.
But after almost three years with Mr Baird in the driver's seat, she now has the opportunity to prove her established credentials in transport, infrastructure, industrial relations and the Treasury and apply them in a broader context.
Her ascent to become the Premier of NSW is not only a news-worthy item just because it's a leadership hand-over, it also has wider social significance.
She's only the second female Premier of the state after Kristina Keneally accepted the job in 2009, and it takes place in the backdrop of the Women's March on Washington, a political rally that occurred worldwide with demonstrations in Australia.
Not to be forgotten is NSW Minister for Finance, Dominic Perrottet, who initially took over the Finance portfolio after a cabinet reshuffle in 2014.
Mr Perrottet has been elected as Deputy Leader, retaining his role as Finance Minister, but that may or may not change following Ms Berejiklian's inevitable cabinet reshuffle.
Mr Perrottet has proven to be an outspoken advocate for digital transformation in NSW, leading the charge in creating a more digitally savvy Service NSW (which at this point still uses paper forms, but it's slowly getting there).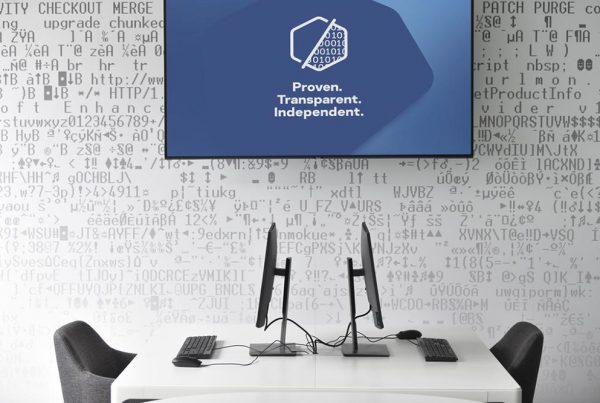 The great migration, capping off 2020 with a crossborder bang for cybersecurity.